KARACHI: Karachi witnessed a series of protests last year after city authorities went on a killing spree of stray dogs.
Actress Nadia Jamil took to Twitter and shared her grief about how two of her dogs were killed after consuming poisoned meat left by officials in a bid to control the population of stray dogs.
She was joined by many other voices that demanded the Karachi Metropolitan Corporation (KMC) and Cantonment Board Clifton (CBC) to end the brutality and find an alternative to culling of dogs in Karachi and other cities.
When asked if CBC has changed their policy towards dog culling, an official told Cutacut they are left with no option but to shoot 'mad' dogs on a daily basis.
Read: Why these people chose to adopt, not shop 
"We receive complaints and only after the complainant signs a document, we kill the dog roaming around in his area," the official stated.
He says that the area they most complaints is from Karachi's DHA Phase 8 since "the area is less inhabited and has more restaurants where dogs roam in search of food."
Karachi-based vet Dr Zulfiqar Haider Otho believes there definitely is an alternative to culling. "We can deal with the issue by organising workshops where we can sterilise dogs. He has tried this method with the help of animal rights societies.
However, the project is quite expensive as the surgery costs at least Rs1,000 for a male dog and Rs3,000 for a female dog, according to Dr Otho.
"To cut the cost, we can only work on female dogs, mark them and release them once the surgery is done. This will significantly help even if we carry out this practice once a year," he says.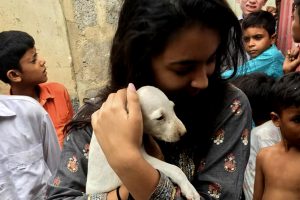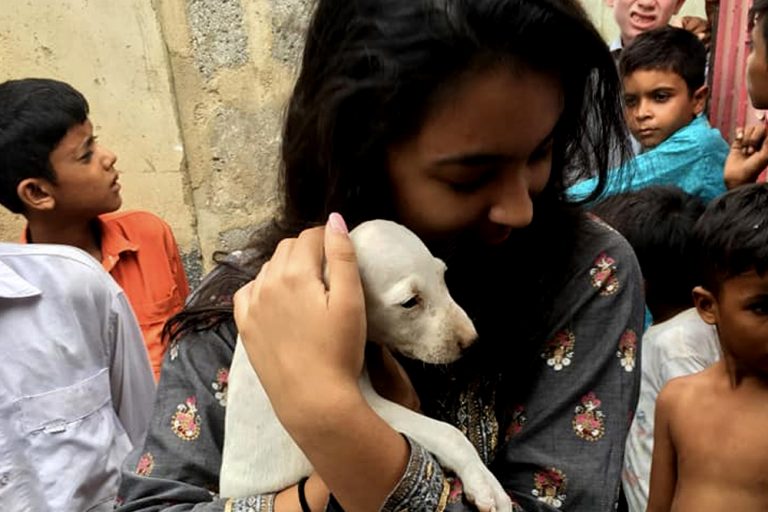 Mahera Omar, who is co-founder of the Pakistan Animals Welfare Society (Paws), has been working to raise awareness about animal rights in Karachi for the past 15 years.
"We have to learn to co-exist with dogs who are also part of our surroundings," says Mahera, whose organisation has partnered with several other entities to form Rabies Free Karachi (RFK).
"We would receive calls from people who would request us to come and kill a dog in their area because it was troubling them. So, first, we have to raise social awareness in our society about coexisting with dogs and doing away with culling," she adds.
RFK was launched with Indus Hospital, Paws, KMC on board to cope with the growing numbers of dogs in the city. RFK is headquartered in Karachi's Ibrahim Hyderi where with the help of volunteers, vets and animal rights activists, the organisation brings in dogs for vaccination and to neuter them.
So far, RFK has managed to complete 500 sterilisation surgeries and 2,200 vaccinations on dogs.
Read: Are dogs forbidden in Islam?
"We also go door-to-door to raise awareness about animal rights as we have seen that often residents and union councilors poison dogs at their own to get rid of them from their areas," Mahera says.
"It is not allowed for people in India to kill or relocate dogs in their areas. If anyone has an issue with a dog, they can contact the authorities, but the authorities do not relocate or kill dogs – they only remove dogs that may be suspected of rabies," she adds.