KARACHI: There's something about shopping for animals that just makes us queasy. Going through pictures of pets, choosing the good looking ones and paying a handsome price for it while the not-so-photogenic ones are the last ones to find a home, if they do at all. And we aren't alone. Many people across the city find the activity intolerable. Cutacut got in touch with them and heard their stories.
"I started adopting way before there was any organisation," shares Sarah J.K, a freelance graphic/web designer who is also part of the Ayesha Chundrigar Foundation (ACF) team. "All my dogs are rescues or adopted, except for one. My four strays were found on the streets because their mothers had been poisoned or shot by authorities. My Samoyed was rescued from an abusive home where she was blinded in one eye."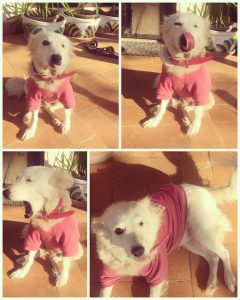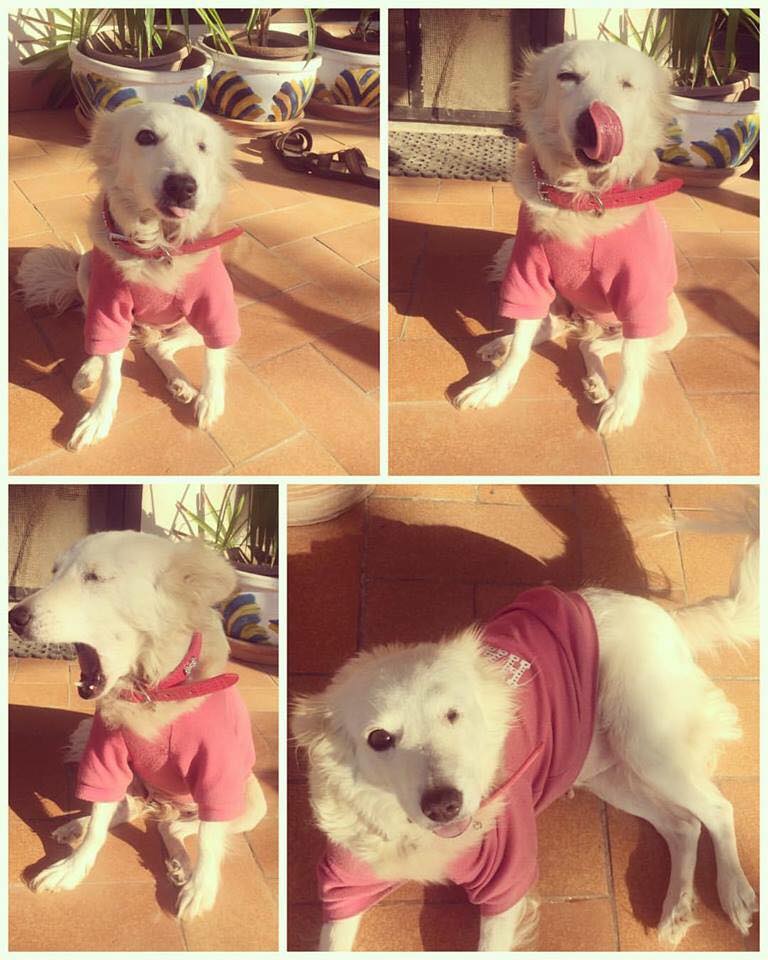 She shares that she was never in the favour of shopping for animals. "Since I've been a kid, we've only adopted animals. The one time I bought a black lab, Bella, was because she was the only girl of her litter and her mother was being passed around as a litter machine. I didn't want that life for her so I bought her as a friend for my dog Buddy.
Sarah shares a special bond with all her animals, perhaps more so because she treats them like family. "My relationship with them is like that of a mother. I love my babies more than life itself and my entire world is accommodated according to them. My daily routine, any travel plans (never more than a week), from morning till night – it's all about their food, their playtime, their health and their happiness."
Mohammad Ali Khan Bhatti, a freelance writer, has also always preferred adopting cats instead of shopping for them. "My late sister used to rescue cats and had nearly 20 at the time of her death in 2015," he shared, adding that he's very protective about all the animals he has adopted.
Currently, Ali has three cats, all males. "Ladoo, my golden Persian, is one of 11 cats I had brought with me to Rawalpindi via train when I relocated there with my family in 2011. My second cat, Doctor, was born in my room and has been with us ever since. The third and youngest is Tillu, who appeared at the window of my dad's room last year as a small, weak but friendly kitten. He is growing up to be a handsome boy now and is everyone's favorite," he added.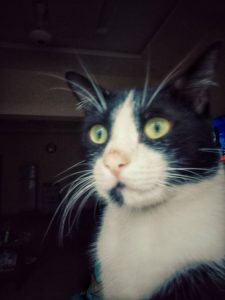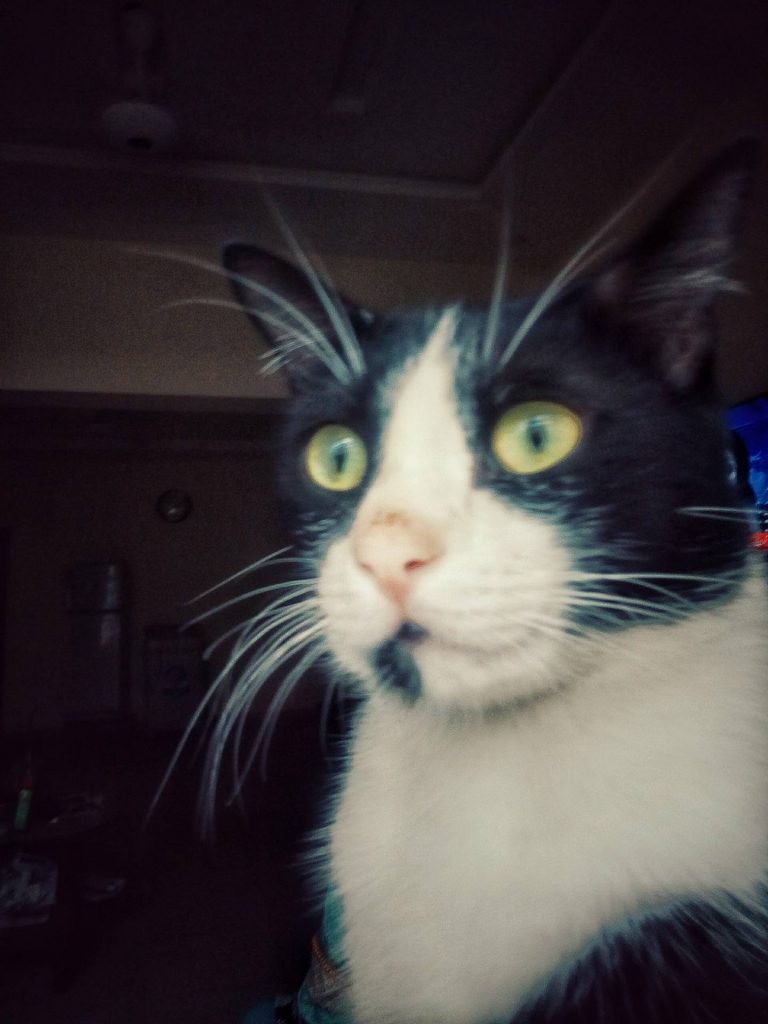 A child life counselor at Indus Hospital, Tooba Nadeem Akhtar has five adopted cats and two adopted dogs. "We've always picked up our pets (or been given) from people who are breeders or just careless. For instance, Marco, our older dog, was dropped off to our house by my dad's friend who was a breeder and importer. We had to pay nothing for him. He was a case of inbreeding so his tail was a little shorter than it needed to be, and so none of the pedigree fanatics wanted him," she revealed.
It has always been a conscious decision for Tooba and her family to never shop for animals. "It's my mom's dream to own a black lab but we can't because we haven't found anybody with a similar mindset. My sister, Rohma, wanted to train a lab to be a therapy dog to use with kids with special needs. She couldn't do that for the same reason," she elaborated.
Tooba's family plans their vacations around who will look after their animals. "We love them so much," she concluded.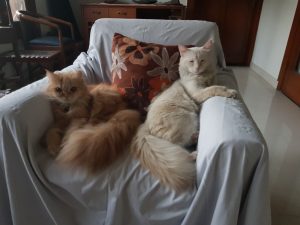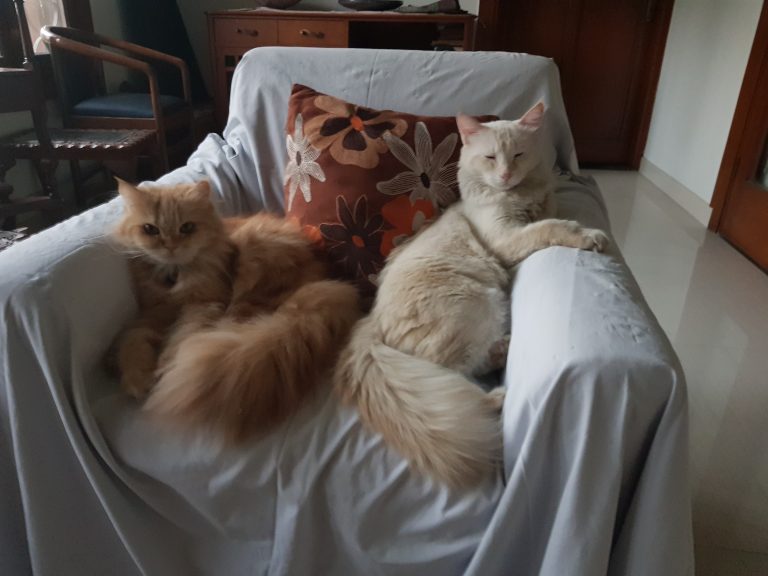 Akhlaque Mahesar, an ad film director and producer, recounts a story of how he rescued his dog, Basanti, from an abusive home. "I got a call from a friend that a dog needed a home. This dog could not be tamed because the last owners had chopped her ears and had kept her in a cage. I was looking to adopt a dog for the longest time so I said yes," he shared.
"Everyone says I'm obsessed with my dogs, and to that I say, yes. I am. I love them a lot and do a lot for them. I buy them clothes and arrange play dates for them. They are my family."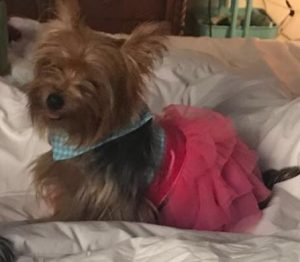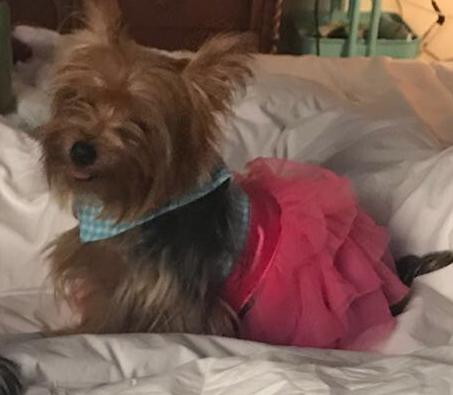 "Strays are smart, healthy and loving. Plus I'd rather give an abandoned creature a good home than go purchase a pure bred because there are lots of good homes for pure breds but definitely not enough homes for strays," shared Emaan Mahmud, an artist who adopted puppies after their mother had been shot and killed on the road.
Talking about her animals, Emaan added, "Chanel thinks she's human. And has a ego of a Pakistani man. Raka loves barking at strangers, they seem to really bruise his ego. Molly is a sweet loving quiet little one. Always ready to cuddle!"
Journalist Nida Khan, admits that she would purchase animals when she was younger. "As I got older, I saw that there were so many animals in distress, especially since a lot of people are bad pet owners here and others have zero tolerance for animals in general. The entire idea of bringing new pets into the world now makes me cringe," she shared.
She further reiterates that all her pets are treated with a lot of love and kindness. "My pets are very close to my heart and I have no boundaries with them. We spoil them senseless. They sleep in our beds and whine for the AC and are fed according to their personal preferences.  They have toys and treats and the pug is taken out for car rides and trips and at least four bathroom trips on a slow day. It's like having kids really and I am an immensely proud mama."
She ends the discussion with some valuable advice for those looking to be pet-owners. "Adopt don't shop, unless the shop has very bad conditions, then do the animal a favour."