KARACHI: Pakistani Electronic Media Regulatory Authority (PEMRA) has time and again stepped in to monitor and control content that is aired on local television. In a latest development, PEMRA, on October 21, banned Pakistani dramas from airing scenes that involve hugs and other acts of intimacy between couples, whether married or not.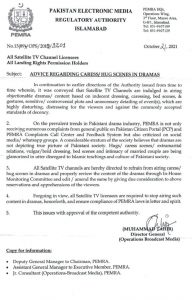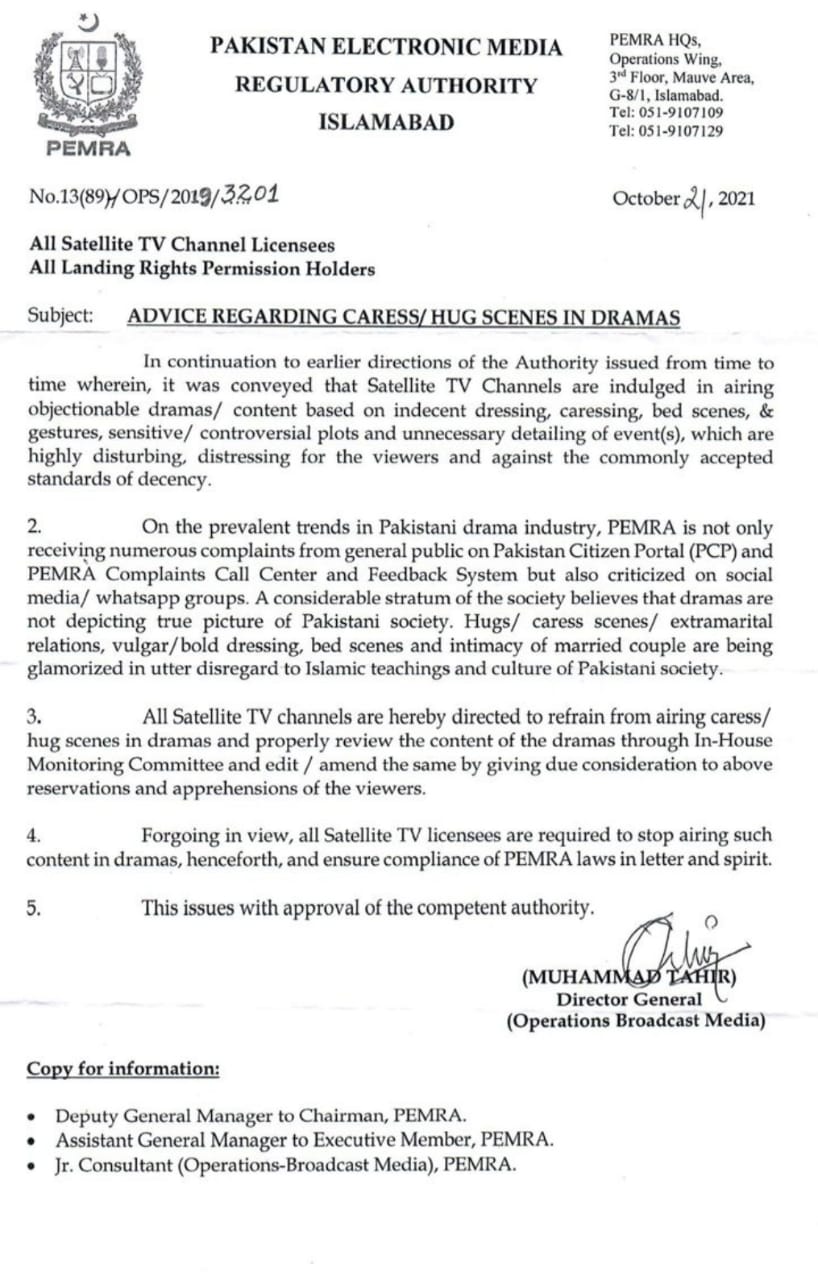 "It was conveyed that Satellite TV Channels are indulged in airing objectionable dramas/content based on indecent dressing, caressing, bed scenes, and gestures, sensitive/controversial plots and unnecessary detailing of events, which are highly disturbing, distressing for viewers and against the commonly accepted standards of decency," reads the notice issued by the Director General of Operations Broadcast Media.
PEMRA Thinks Our Dramas Are Feminist. We Don't
PEMRA has stated that the regulatory authority has been receiving numerous complaints from the general public on Pakistan Citizens Portal and PEMRA Complaints Call Centre. The authority has also been criticized on WhatsApp groups and other social media platforms. "A considerable stratum of the society believes that dramas are not depicting true picture of Pakistani society. Hugs/caress scenes, extramarital relations, vulgar/bold dressing, bed scenes and intimacy of married couple are being glamourised in utter disregard to Islamic teachings and culture of Pakistani society."
View this post on Instagram
PEMRA, that has previously banned certain Pakistani dramas for not painting a true picture of our society or for addressing sensitive/taboo issue, has advised TV channels to once again review the content of local dramas. The decision comes as a surprise to many who believe that PEMRA has its priorities wrong. In a country where violence is so common and acceptable, and TV channels are further enabling the culture of abuse, PEMRA wants to censor content that promotes healthy loving relationships between two people.