KARACHI: Mondays are rarely exciting but the first day of this week turned out to be quite happening. With the day almost coming to an end in the East while people in the West geared themselves up for yet another day at work, many social media apps crashed. What seemed to be a problem with Instagram at first turned out to be an issue with all social media platforms owned by Mark Zuckerberg. Hoping to seek refuge in Facebook and WhatsApp, users found out that it was not just Instagram that was down. With the reason for the outage unknown, phone addicts turned to Twitter, the only app that seemed to be working. And did Twitter have a ball last night.
At first, all sorts of thoughts crossed users' minds. Some blamed their mobile phones or their internet for not working properly. Until news broke out that Mark Zuckerberg's apps were down due to a technical problem.
Even more awkward was the fact that Facebook also took to Twitter to communicate with its audience…
Naturally, the memes started pouring in.
To no one's surprise, Twitter made some records while Instagram, Facebook and WhatsApp were down.
Of course, how could mobile networks miss out on the opportunity to flaunt their services?
The horror was real for the ones who try to avoid phone calls (or direct communication) in general.
Even more horrifying was the thought of never having access to internet again.
It all seemed fun and games until Facebook and other apps remained unfunctional for hours. Users expected the apps to be restored in a matter of minutes, as has happened in the past. The issue, however, was much bigger this time. And Twitter did not miss out on the explanations either.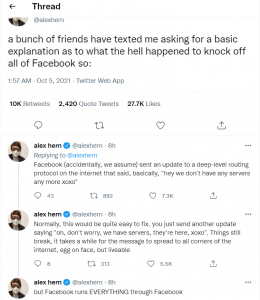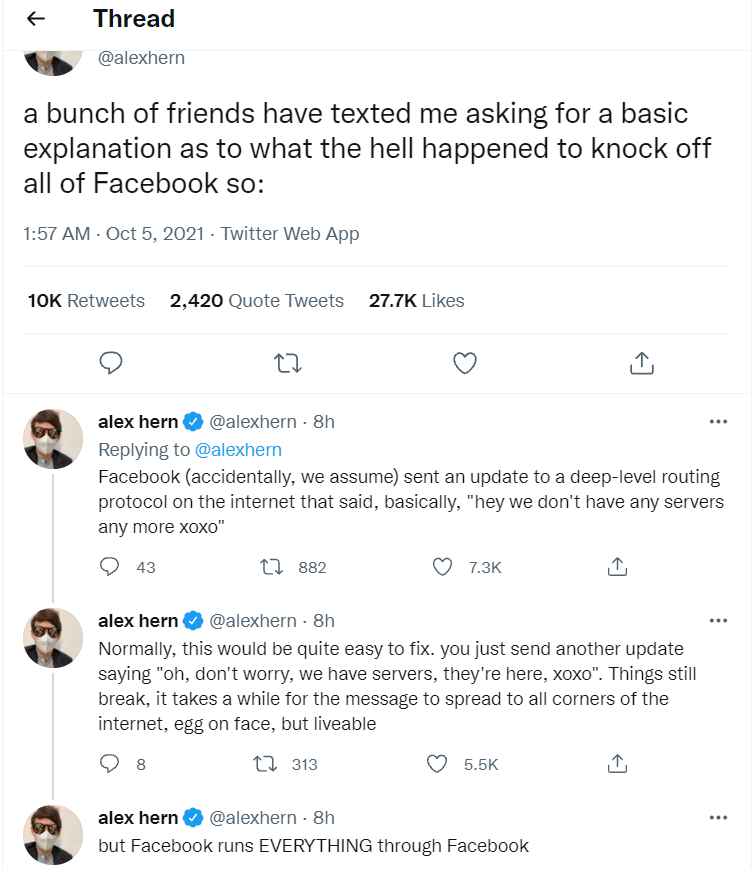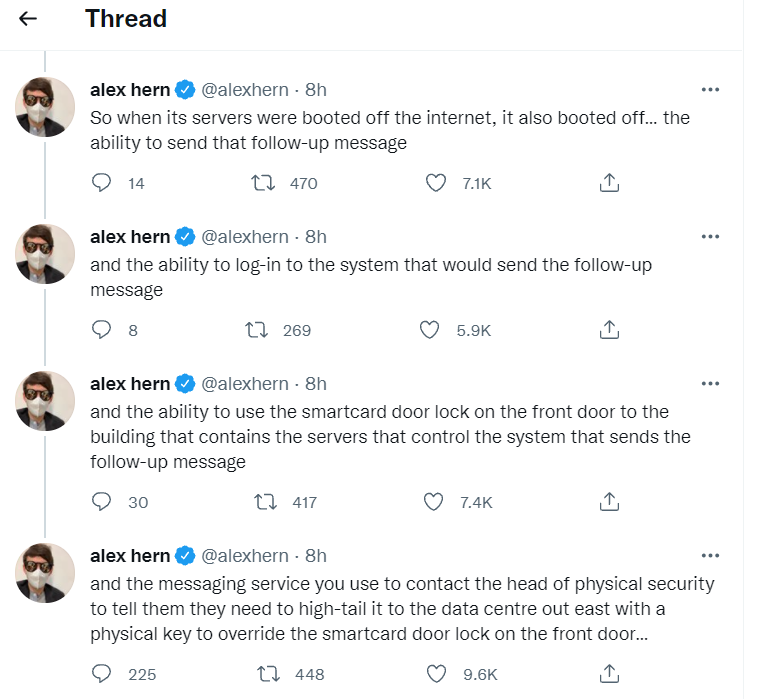 There were also simpler explanations available.
Seems like Facebook locked itself out without having a spare key or a locksmith nearby. Whatever it was, we are glad the apps are finally back!