KARACHI: Mushk Kaleem has always been one to keep it real. Be it her personal or professional life, the model has always advocated for realism and staying true to one's self. Sadly, not everyone stands by the same mantra, an issue that Mushk Kaleem highlighted in her recent Instagram stories. Referring to a few bloggers and influencers, Kaleem pointed out how they have been selling lies to their audiences by picking up pictures from Pinterest and making them look like their own.
"I've always felt a little intimidated by bloggers/influencers who promote a 'branded' lifestyle. I always looked at photos of these influencers and envied how that these twenty-somethings like me could live that life," began Kaleem. "But I knew that I didn't need labels to be a part of my identity. I wanted to be relatable. Somehow have a connection to my audience through social media."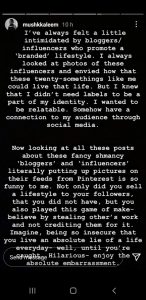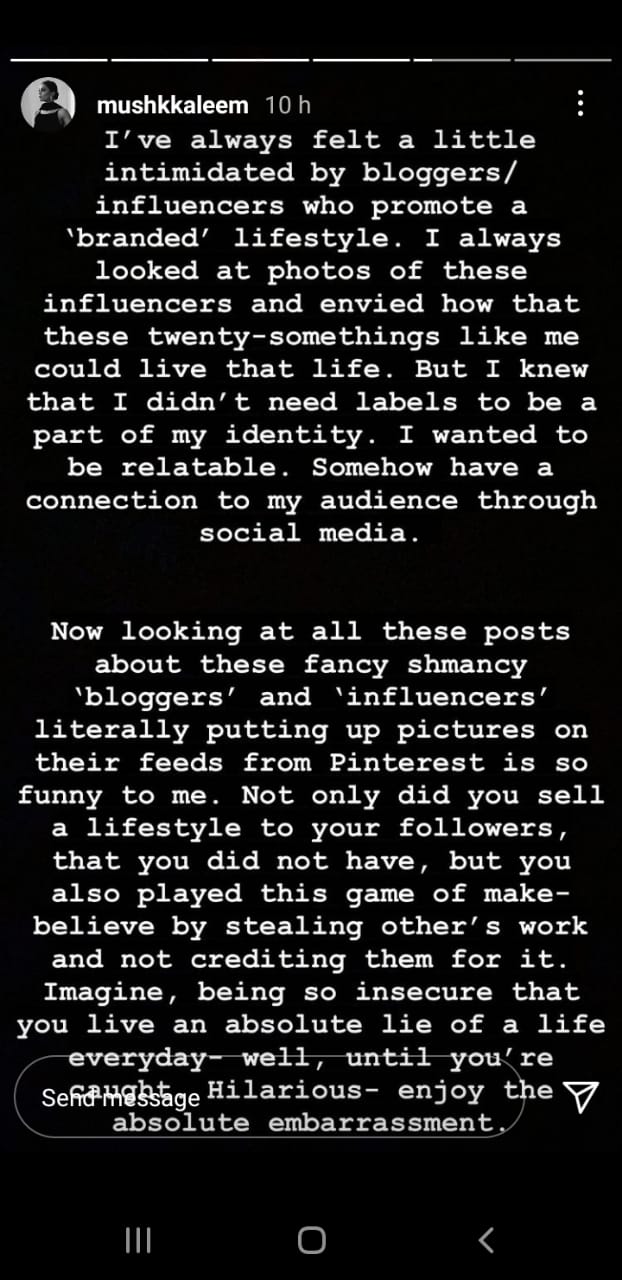 Kaleem went on to share how looking at fancy bloggers and influencers sharing pictures from Pinterest on their feeds is funny to her now. "Not only did you sell a lifestyle to your followers, that you did not have, but you also played this game of make-believe by stealing others' work and not crediting them for it. Imagine, being so insecure that you live an absolute lie of a life everyday."
View this post on Instagram

Mushk Kaleem went on to share how three out five influencers she is referring to are best friends and that one of the husbands seems to be in on the lies being sold on Instagram as well. "Use your 'influence' to do better than stealing stock images from Pinterest and making it look like your 'lifestyle' and then calling yourself 'lifestyle' bloggers," she advised.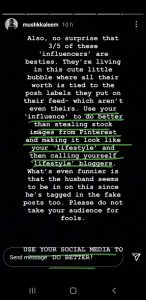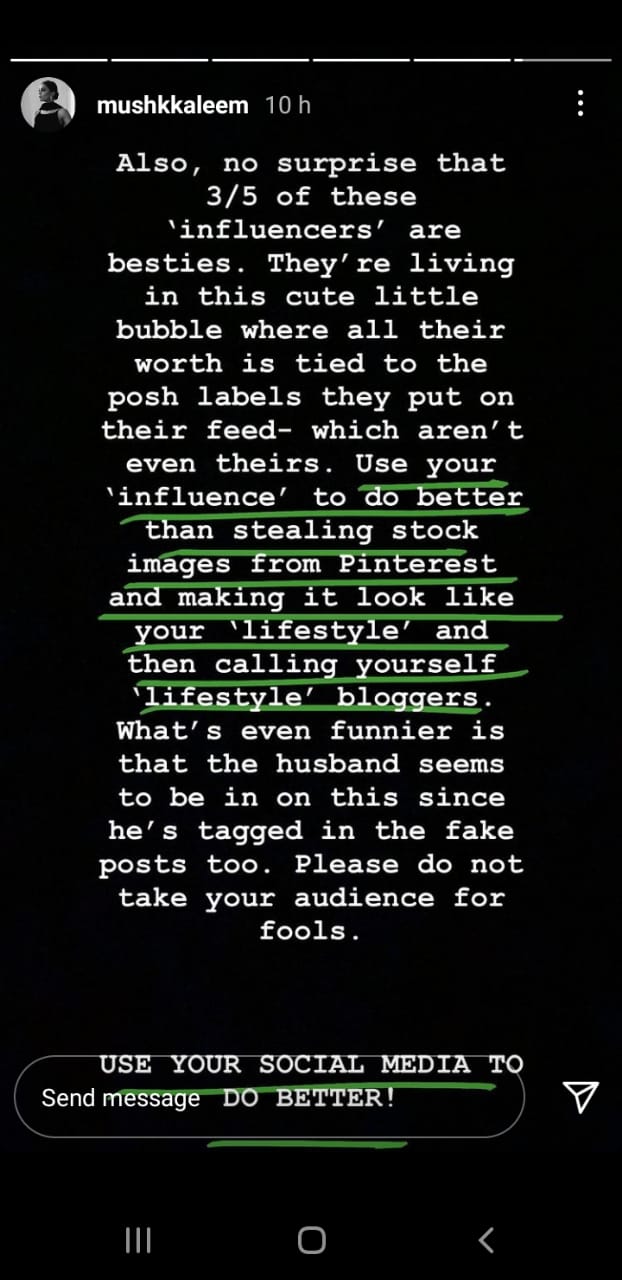 "Please do not take your audience for fools. Use your social media to do better!" she advised the said bloggers.