KARACHI: Earlier today, the internet was flooded with news of Saba Qamar and Bilal Saeed being issued arrest warrants. The warrants had reportedly been issued for the artists' ongoing court case regarding their music video 'Qubool Hai' which came out in August 2020. Even though both artists had issued an apology for shooting a music video inside a mosque, an FIR was registered against them. More than a year later, the news of their arrest warrant has been circulating again. However, a press release shared by Saba Qamar and Bilal Saeed states that NO arrest warrant has been issued.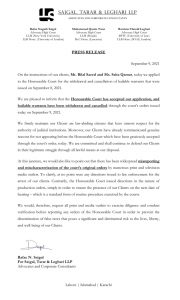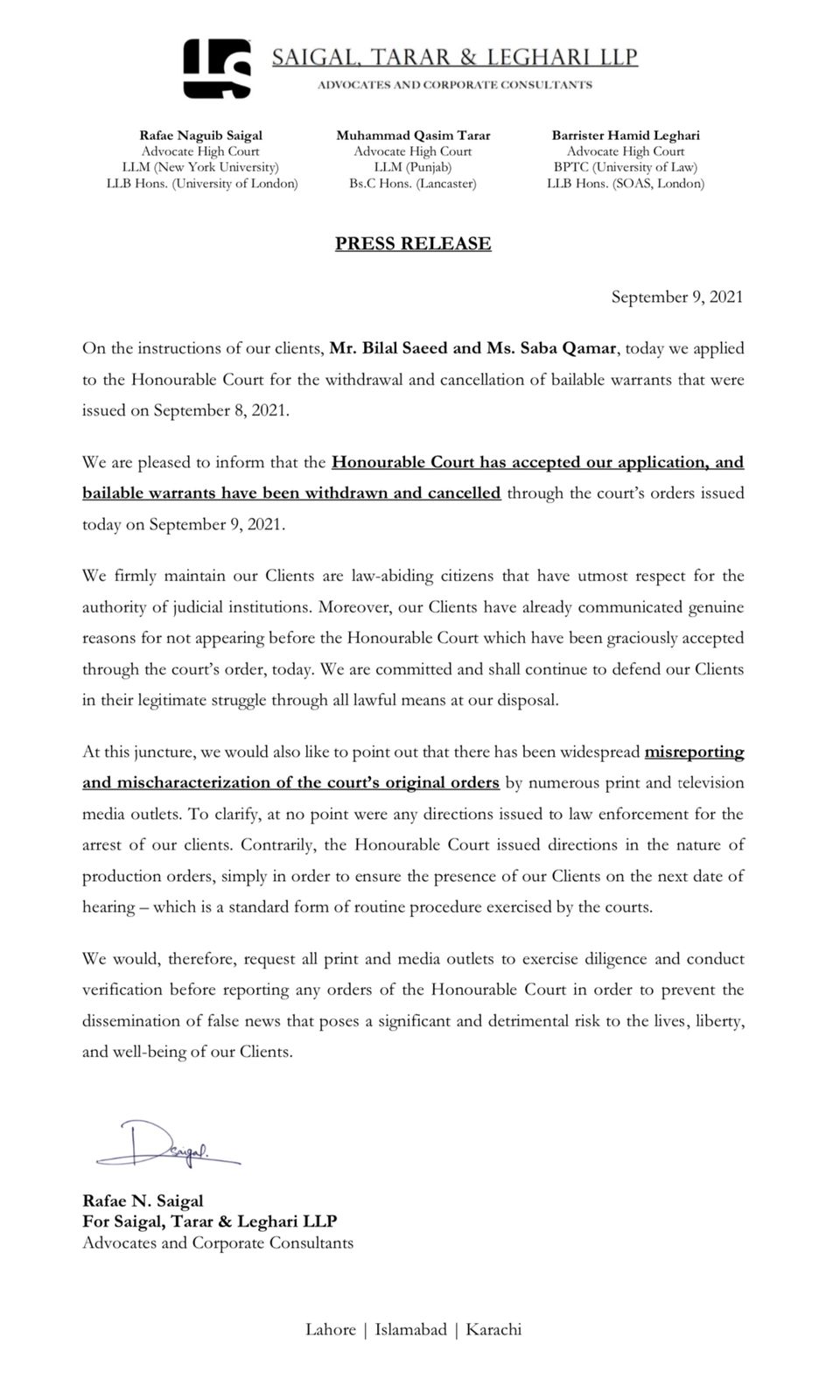 According to the press release, the artists had applied for withdrawal and cancellations of bailable warrants on September 8, 2021, an application that was accepted by the Court on September 9, 2021. Many confused these bailable warrants with arrest warrants, leading to news circulating on media outlets regarding arrest warrants being issued for Qamar and Saeed. However, bailable warrants are merely production orders and are NOT arrest warrants.
"We would also like to point out that there has been widespread misreporting and mischaracterization of the court's original orders by numerous print and television media outlets," reads the press release referring to the false news that has been widely circulating all day.
View this post on Instagram
"To clarify, at no point were any directions issued to law enforcement for the arrest of our clients," states the press release. "We would, therefore, request all media outlets to exercise diligence and conduct verification before reporting any orders of the Honourable Court in order to prevent the dissemination of false news that poses a significant and detrimental risk to the lives, liberty and well-being of our clients."