KARACHI: When the Taliban took control over Afghanistan, one major concern was what it meant for the girls who lived in the country. For years, women struggled for their basic rights under the Taliban rule who sought to repress women and deprive them of their basic rights. Once the people of Afghanistan managed to break free from the oppressive regime, they flourished. One basic freedom that women were able to enjoy was the right to education. However, with the resurgence of the Taliban in Afghanistan it seemed as though whatever progress female education made during the span of twenty years was going to come tumbling down.


However, the new Taliban regime emphasized that they weren't like their predecessors. In their first public press conference after the takeover, spokesperson Zabihullah Mujahid said the group was "committed to letting women work in accordance with the principles of Islam". Another spokesperson for the group Suhail Shaheen, offered assurances that women "can get education from primary to higher education – that means university."
And just days after the Taliban regime came into power, schools opened their doors to girls in the city of Herat. Sporting white hijabs and black tunics, the girls went through the day as if it were just an ordinary school day oblivious to the fear that engulfed the country in the past few weeks. This gave the people, women in particular, hope.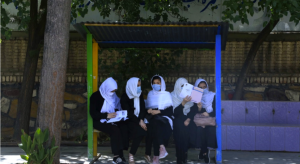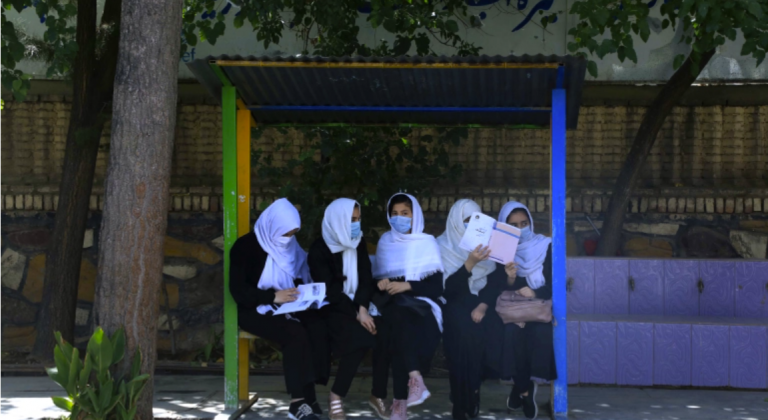 However, despite their assurances the Taliban have implemented certain conditions on female education that are considered oppressive. In a recent interview, Suhail Shaheen reiterated that "there will be no issue about women's rights" in Afghanistan, as long as women observe the hijab while going out for work or for education purposes. He justified this condition as being "within our culture." He also emphasized that Western voices should not have a say with what their culture is.
During a speech at Loya Jirga Tent, the Taliban higher education minister Molvi Abdul Baqi Haqqani added that all ecuation activities to take according to Sharia Law.
Reference (for the above): Higher Education Ministry Page
Taliban officially announce ban on coeducation. "Men not allowed to teach girls," Taliban Higher Education Minister says.
—
This will effectively deprive girls from higher education because universities cannot afford it nor there are enough human resources.#Afghanishtan

— Bashir Ahmad Gwakh (@bashirgwakh) August 29, 2021
Recently, the Taliban's acting higher education minister Abdul Baqi Haqqani announced that women would be allowed to attend university as long as their studies fall in line with their interpretation of Islamic Law. That means co-education will be banned to the point that if no other space is available, a curtain will be drawn to prevent intermingling. Women will have to wear an abaya and niqab while in class and male teachers will not be allowed to teach female students and if that isn't possible then old men who have a good record of behavior will be employed. Other conditions also include that women will have to end their class five minutes earlier to avoid male interaction and will have to wait in waiting rooms until the men leave the building.
B. All the coeducation classes where there is more than 15 girls should be separated from boys.
C. The coeducation classes where the female students are less than 15 in numbers, a partition or curtain should be placed between males and females.
"Taliban Plan for resumption of higher education" Subject: declaration of restarting of higher education courses according to Islamic condition.
It is to inform all the private universities and higher education institutions to restart the university lectures according to

— BILAL SARWARY (@bsarwary) September 4, 2021
While the conditions are strict and a major concern that arises is the fact that there aren't enough female professors in the country to allow for the plan to be successful, many argue that despite all the hardships women will have to endure, at least the Taliban are allowing female education to continue. But despite the optimistic outlook some may have, there is no denying that the price that women have to pay for their basic right is way too high.