KARACHI: To make sense of the situation in Afghanistan and have new expectations of what is to come, comparisons are being drawn from the past. From the torn down Buddhas of Bamyan to the pictures of women in knee-length skirts from before the first takeover of Afghanistan by Taliban insurgents. The quickly self-imposed exile of Ashraf Ghani has been justified on the grounds of the 1996 torture to death of Mohammad Najibullah, and the inhumane treatment his and his brother's dead body received postmortem. While many might even call Ghani out for the way he flew from the scene, the signature Taliban Avtomat Kalashnikova or Ak-47s speak for themselves.
View this post on Instagram
The situation has not only challenged the way an occidentalist views Afghanistan but has also sparked up debate on whether the rights of women are simply a ruse. To dive into the situation, one must let go of their rose-colored glasses of the west, and see the situation through the eyes of perhaps a native who has truly endured it all.
As soon as the fall of Kabul shook Afghanistan, reports of civilians flooding the airport, looking for an immediate whatsoever took the world by storm. Many of them even losing their lives in the struggle.
View this post on Instagram
In the ensuing chaos, there were people who attached themselves to the landing gear of a US military plane, in hopes of flying out of Afghanistan as fears roamed free.
View this post on Instagram
Crimes against women have drastically increased within Afghanistan during this time. According to Al Jazeera, 219 women were killed in the first six months of 2021, while 138 during the first semester of 2020. Not many were held accountable for their murders. Mellissa Fung who had been reporting the on-ground realities shared a first-hand recount of the kind of messages that had been circulating as soon as the Taliban took over in her report:
"The Taliban have taken over our neighborhood."
"They are in our mosque, telling us to wear the hijab if we go out."
"I am at home. I can hear gunfire. We just pray."
She writes, "I always wanted to know how the women were doing since the war had been sold to us with the shiny promise of "liberating" them from the Taliban's brutal rule."
View this post on Instagram
While she assures that the twenty years did see progress and safety when it comes to women, as they thrived into becoming the potential they had, they were soon endangered once more. Right after the fall of Kabul in 2021. Out of some of these headstrong women, two judges were shot in Kabul in January 2021 alongside a journalist who was shot in Jalalabad on her way to work in December 2020.
Taliban are now busy convincing the world that their regime will be different this time, compared to their takeover 20 years ago. They ensure inclusivity will thrive and women will partake in government and leading positions as long as it is "in accordance with Shariah law". The last addition in itself can sometimes be a dangerous gamble since everyone has had a different interpretation of what Shariah could mean to them. Societal, cultural, linguistic, and personal factors come into play as one interprets shariah, due to which every person may have an individualistic take on the matter.
The censorship of women in public places seems to have just begun as the posters of women have been marred with graffiti in an attempt to erase what the Taliban might deem immodest from public display.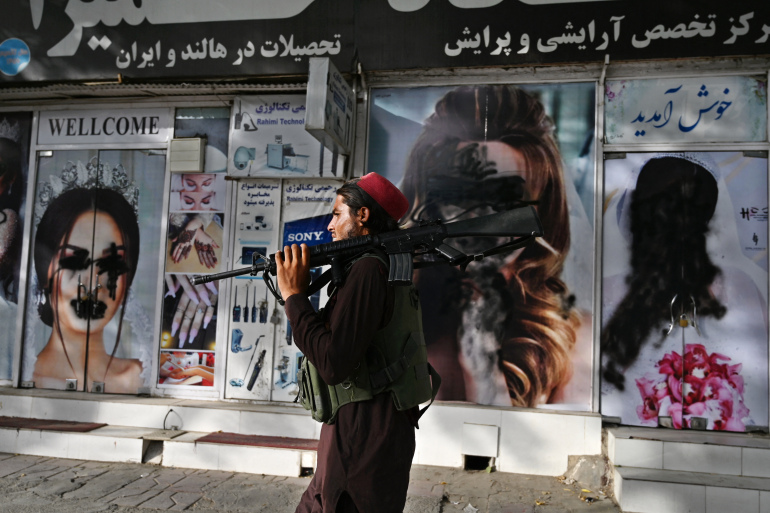 "I'm so scared about what might happen. I don't want my daughter to grow up here. The situation is getting worse," a woman told Fung.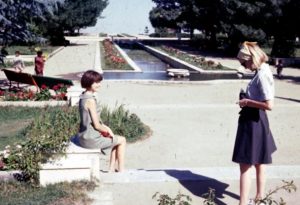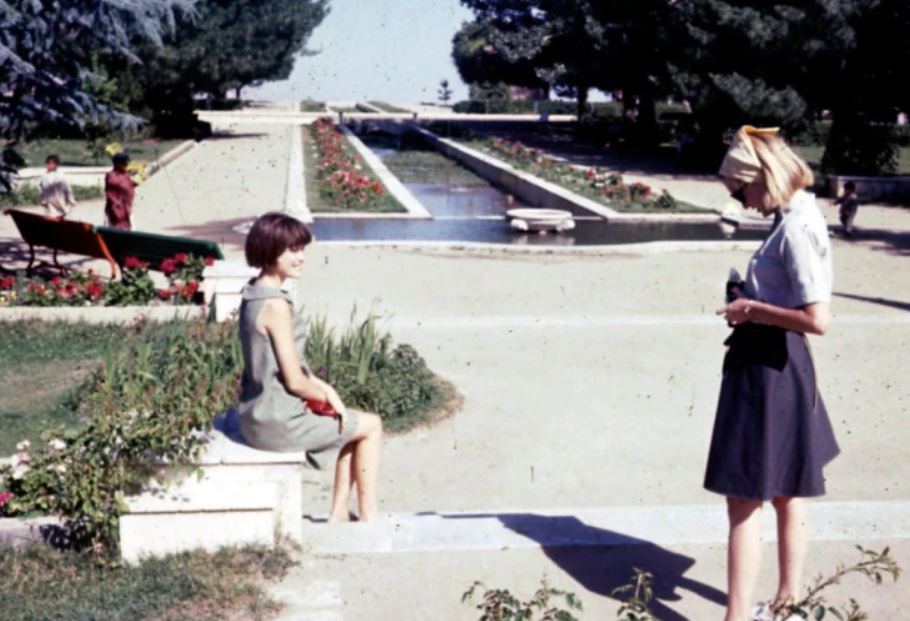 A conversation quickly gaining traction is how women dressed before the Taliban. Freely roaming about in skirts, the question many people are asking is how this particular form of dressing depicts a "better culture". Is it that the more westernized a certain group of people are, the more civilized we find them? Or is the conversation still centered on women's consent and their right to make choices of what they choose to wear, and how much they choose to reveal or conceal, and what is being dictated, and what still remains a matter of free will?
View this post on Instagram
Belen Fernandez, another journalist from Al Jazeera, talks about just how well violations of the right of women have served as a pretext for US military devastation in Afghanistan. "Long before the 9/11 attacks even transpired, US politicians, celebrities, and self-declared feminist activists had been pushing for a "liberation" of women in Afghanistan that conveniently dovetailed with imperial geostrategic interests," she wrote. What does liberation for the occidental world stand for today, and what did it stand for them twenty years ago, are some questions we need to be asking ourselves. Whether West is a standard for people's liberation and evolution, or can the conversation be about women's rights without having to follow a set standardized definition?
Right after the US took control of Afghanistan after the first Taliban regime, Laura Bush, who was the first lady of the USA stated that the USA's "fight against terrorism" was simultaneously a "fight for the rights and dignity of women" and the issue was a "matter of deliberate human cruelty carried out by those who seek to intimidate and control".
According to The Wall Street Journal, during their first press conference, Zabiullah Mujahid a Taliban spokesman promised to respect the rights of women defined within the limits of Islam but didn't elaborate on those limits.
"We would like to assure the international community that there's not going to be any discrimination against women," he said. "But of course within the framework that we have. Our women are Muslim."
View this post on Instagram
He said women would be allowed to work and receive an education, but didn't promise anything further, specifically. The possible range of restrictions—on women's dress, on the range of jobs that will be open to women, and on the extent to which gender segregation will be imposed—are causing many inside and outside Afghanistan to fear the worst for women's freedom.
View this post on Instagram
With Biden's approval dropping to its lowest in his 7-month-long presidency after he decided to pull the military out of Afghanistan, one cannot help but wonder whether it is worth it for the west to now take another plunge into "helping women" once more? Or will it start by accepting the ghosts of its past that curated the landscape that Afghanistan is today? Why should the US even be interested in Afghanistan anymore? Is it about women's rights? If God-forbid, it is not, what is the fate of women dwelling in the Taliban-occupied zone at present?