KARACHI: Heera Mandi, an important reality of the pre-partitioned India played a huge role in shaping the politics and culture of the Indian Subcontinent. While in Pakistan, Heera Mandi has been and continues to be treated as a truth cast aside to the intent of changing it, the elaborate Kothas, the tawaifs (courtesans), and their stories are still echoing from the remains of the place. Sanjay Leela Bhansali, who specializes in epic stories, has taken the mantle to bring yet another period drama to screens: Heera Mandi.
Located near the Walled City right behind the Badshahi Masjid, Heera Mandi has also been known as the Shahi Mohalla. It was named after Hira Singh Nabha. To date, the area is considered a red-light district, however much of the old properties have been renovated into restaurants. Many of these buildings are now a part of an elaborate food street in Lahore.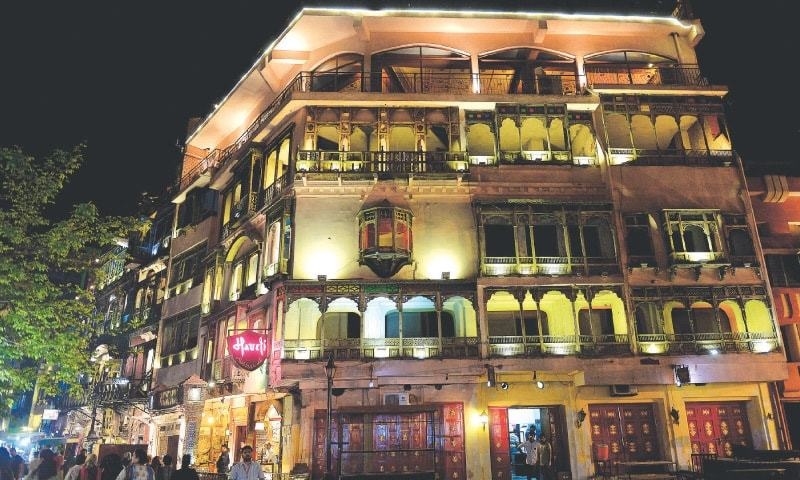 Bhansali's forte has always been in a romance with elaborate sets such as Devdas and Hum Dil De Chuke Sanam, historical fiction loosely based on reality such as Padmavat, Bajirao Mastani.
"Heeramandi is an important milestone in my journey as a filmmaker. This is an epic, first-of-its-kind series based on the courtesans of Lahore. It is an ambitious, grand, and all-encompassing series; therefore I am nervous yet excited about making it. I am looking forward to my partnership with Netflix and bringing Heeramandi to audiences all over the world," Bhansali said in a press statement.
View this post on Instagram
Monika Shergill, VP, Content, Netflix India stated, "Heeramandi will be a story that will intrigue audiences and transport them into a world of incredible grandeur, beauty, and harshness at the same time."
According to Bollywood Hungama, Alia Bhatt offered to do the series for free. However, Sanjay Leena Bhansali is likely to pay her the market price should she become a part of Heera Mandi.
According to Eastern Eye, Richa Chaddha has signed on to portray an important character in celebrated filmmaker Sanjay Leela Bhansali's much-talked-about streaming show Heera Mandi. It is yet to be revealed who else is joining the cast and crew of the film, however, not much has yet been revealed. Mansha Pasha from Pakistan opposed the production of the film over the fact that the story and the place belong to Pakistan, considering the area is part of Pakistan.
On the other hand, many criticized the Pakistani media industry's choices of stories.
Sanjay Leela Bhansali is yet to reveal any further details regarding Heera Mandi. The series will be up for streaming on Netflix post-release.