KARACHI: Brooklyn 99 is testament to the fact that TV can churn out a show that is funny, that hits us in the feels, is inclusive and can do all of these things without being offensive. However, all good things must come to and end and for Brooklyn 99, season 8 will be their final hurrah. The show will be airing its final season on August 12 and just released its trailer. Here's what we know so far.
Fans have been eagerly waiting for the final season which was delayed because of the pandemic. However, they can rejoice at the fact that the entire gang will be returning for the finale. Even more so, some of our favorite guest stars will also be making appearances in the eighth season which include Doug Judy, Kevin, Adrian and Gina just to name a few.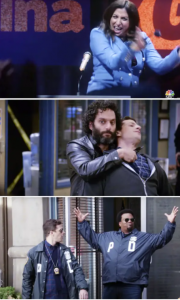 Read: Falcon and The Winter Soldier: The show we never knew we needed
Fans will also get to see Amy and Jake hilariously navigate their way through parenting. There's no doubt that this will not only be hilarious to watch but will be equally adorable and relatable for a lot of viewers.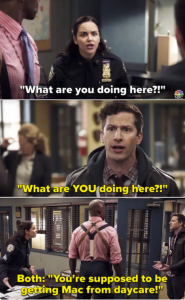 Brooklyn 99 won't be complete without complete chaos wrecking the station and what better way than to do that than to have a station full of Scully and Hitchcock's. We can't wait to see what the Halloween Heist will have in store for us this year.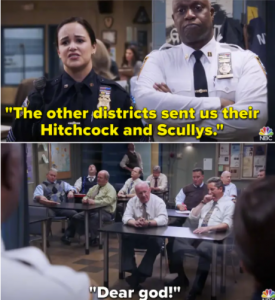 However, the trailer for the final season also left a bittersweet feeling for fans. Charles Boyle's confession to Jake hit fans right in the feels because it summed up perfectly what they've been feeling, "I am scared that my time with you will be cut short; no more stakeouts and drinks after a long shift, or midnight calls when you've had a breakthrough in a case." And we won't lie, Jake's reaction is all of us.