KARACHI: Along with her philanthropy and tragedy, Lady Diana also gave the world some of the greatest fashion moments. One of the reasons why Diana is still remembered to this day is because she decided she will never be sidelined as a woman and ensure her light shines through, without any abstinence and hindrance from those around her. Out of the many things Lady Diana is remembered for is her fashion sense that stands out. On her 60th birthday, we have compiled 5 of the most iconic looks sported by the diva during her life.
The Goody Two Shoes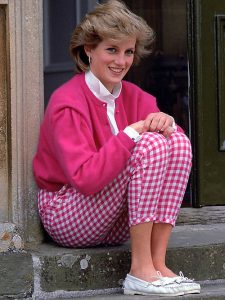 A pink sweater over a plain white Chinese collared shirt, with pink and white checkered pants and white shoes. The style is effortless yet chic. The pink compliments her blush and brings out her blue eyes, by adding contrast.
Dancing Queen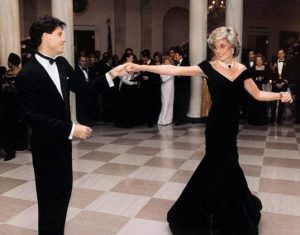 During a ball dance with John Travolta in the white house in 1985, Diana was clad in pure black, with a silver necklace sitting on her neck. No other look can explain better that less is always more than this one. The broad neck and shoulder reveal further shapes the curves of her upper body, fashioning her silhouette into a slender one. Her blonde hair complements the simple yet glamourous look even more.
Boss Lady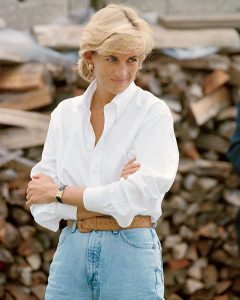 Nothing works better than faded high-waisted jeans, a brown belt, and a plain white shirt if you are looking to recreate an uncomplicated yet head-turner look. The 80s look of Diana's signature jeans are back in the form of mom/boyfriend jeans and have the same effect, should you want your wardrobe to take a trip back to the 80s.
The Floating Enchantress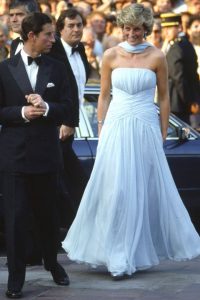 A flowy light blue dress that hugs her curves perfectly with a sash draped around the neckline exposing collarbones and shoulders is definitely something you might want to add to your to-do looks. The color is simple and soothing to the eye. The flow of the dress adds to the charm and gives a rather 'floating effect' when the person wearing it walks.
'I was a big fan of my mother too,' Prince William tells Pakistani student
I'll Make History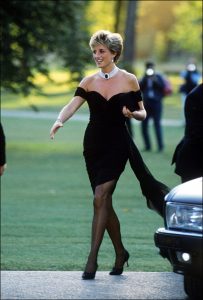 Out of all her fashion statements, perhaps the one look Lady Diana is the most remembered for is her chic clad in black look. It was all over the news that her marriage is undergoing immense turmoil. However, instead of letting the tragedy define her, Lady Diana put on her armor, in this case, this little black dress with drooping shoulders. She paired it with a stunning white pearl necklace with a big black gemstone sticking out in the center. She added black leggings, making her look even sharper, and finer and added high heeled black stilettos to complete her look
Lady Diana may be known as a fashion icon today, but what we must learn from her example is the escapism she found in it. How fashion made her regain her confidence and inspire the world. She went on to become a global sensation and took on the world with how she carried herself until her tragic demise. Even today, Lady Diana continues to inspire young women with the confidence she had in herself, the greater good she wanted to serve, and the joy she was looking to find throughout her life, until the very end.