KARACHI: Rosie Gabrielle made headlines and was all over social media for her take on littering in Hunza. In a post she made on her social media, Gabrielle was found accusing people in Hunza of playing a part in polluting the land, as well as disrespecting mosques and "coming to a sacred land, feeling privileged & entitled to destroy it, bringing your toxic habits to innocent communities". She also posted screenshots of women dancing at a party and added, "introducing these behaviors & substances ur destroying a culture," in her caption.
View this post on Instagram
While many agreed with the white tourist, others considered her comments on dancing and celebrating in Hunza uncalled for and unnecessary.
However, there were also people who supported Gabrielle's opinion.
Recently, however, an animal rescue and shelter, i.e., JFK Animal Rescue and Shelter actively accused Rosie Gabrielle of pulling off a facade and doing an entirely different set of things off-camera.
The rescue center posted about the entire ordeal they underwent with Gabrielle, the defamation they faced, and the inconvenience that became the fate of the owner as well as her animals. Gabrielle also accused the owner of having a garbage riddled space at the center with needles that could harm the dogs.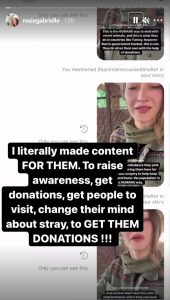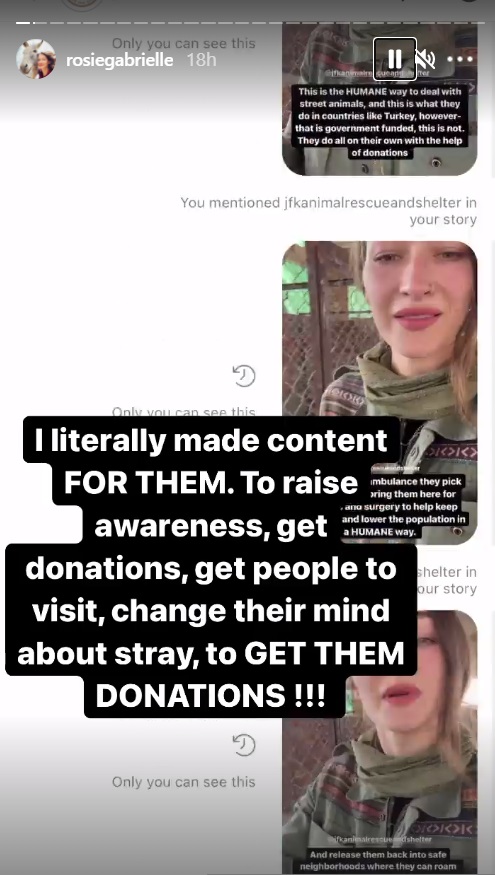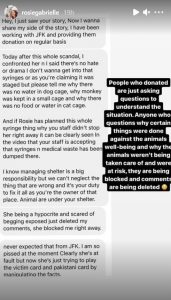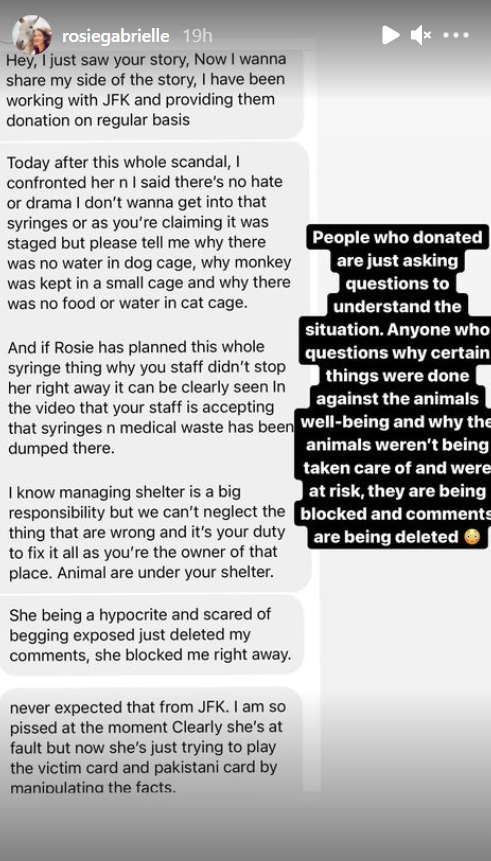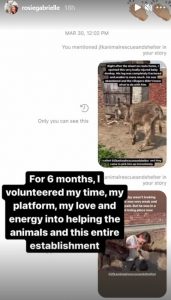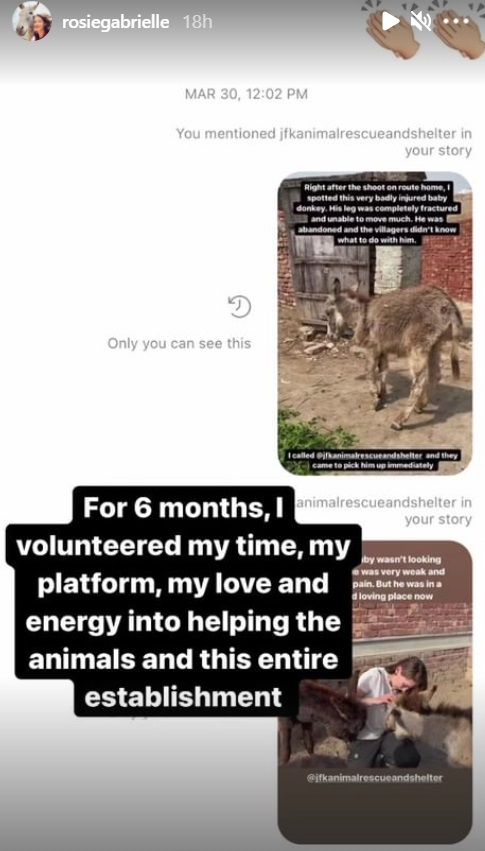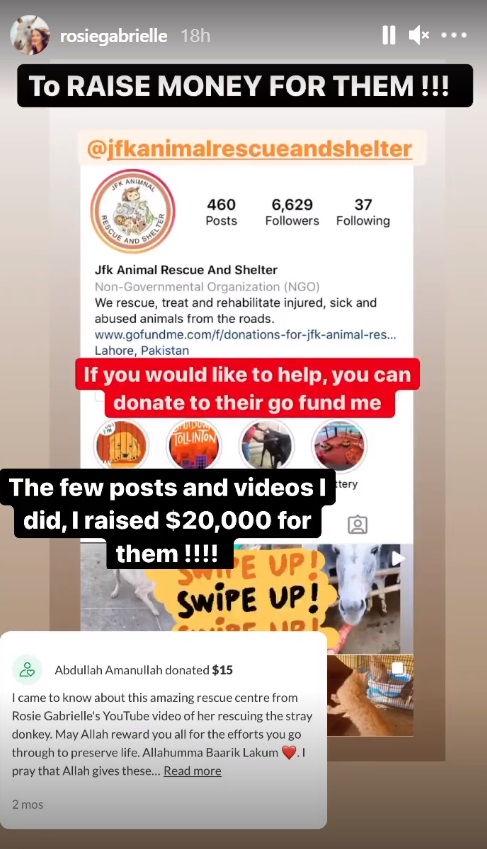 With Rosie Gabrielle clarifying her position through her stories, the owner of JFK Animal Rescue and Shelter took to her Instagram to explain her side of things and suggested that the needles were planted.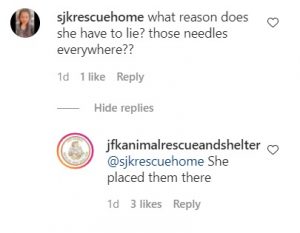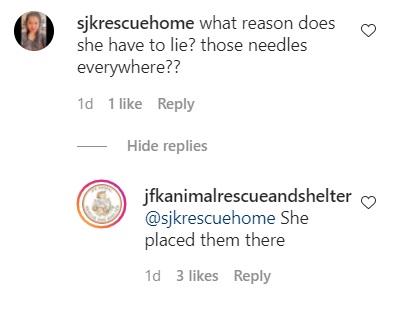 However, a much bigger turn of events came through a video that has recently gone viral from the account of the shelter. The caption explains the context, "This is harassment. My vets were harrassed on our property. This is one of the CCTV footage from yesterday, she banged on the table so hard while a poor puppy was under treatment, she literally scared him so bad didn't realize there were sick animals. Also the cat she showed from far away in the clinic, can be clearly seen in the cage with food and water bowl which she didn't show and portrayed as there was no bowl. She has camera tactics. She could hide such big coolers with her filming skills, whats a small bowl? Ps, this is where the sick cats live. They are all under treatment and that specific cat just came from Tollinton market where she was dying. Today she was much better and her state can be seen in our previous videos. How can some random foreigner come to our shelter and harass our staff? What did we do? This was the mode she came in. She threatened us, tried to push us, bullied us, did character assassination, and whatnot. No one knows this side of hers. Poor guys, vets, and helpers were scared by her she was so rude and ferocious with everyone. Is she the police? Is she an authority? Who gave her the power to bully innocent citizens of Pakistan. No Pakistani can ever do this. She took the privilege of her being white."
The caption goes on to specify acts of harassment and accuses Rosie of carrying them out. "She banged tables and went up to staff's faces and screamed. She was not mentally sane behind the camera. She can be seen turning her head trying to find something but she couldn't as all cages were clean, there was food and water in all of them. If we were so wrong why didn't she call the cops on us? Why did she personally attacked and harrassed our entire shelter? First, she continued with staff later attacked the CEO that she even slut-shamed when she couldn't argue with her over her lies. Is this how vets are treated? Just because they are Pakistani? They are reputable degree holders, that work day and night saving lives. Our staff quietly continued with their work while she kept scaring and frightening them using her power of being white. Let me remind you all, this is a white lady harassing brown people. One of the little kids started to cry seeing her. He has been in the tent. He might leave work he's so threatened by what happened."
The recent incident has sparked a conversation about why we allow foreigners (white) to speak on matters that concern locals. Two sides of the same coin have come forward and we have yet to see how society receives this debate.