KARACHI: Pakistan's drama industry has been growing at a steady pace, with television plays such as Phaans, Pehli Si Muhabbat, and Raqeeb Se pushing forward narratives that question archaic social dilemmas that have gripped society, and held it back from progressing. However, little has been achieved when it comes to cinema. Why that is the case was thoroughly addressed at the recently concluded, three-day Pakistan International Film Festival (PIFF) 2021. The event that took place at the magnificent Frere Hall, Karachi, from March 11 – 13, was largely focused on bringing women to the forefront of the struggle towards achieving the same glory and magic of cinema we lost some time in the eighties.
The chief guests at the event were Senator Faisal Javed, Federal Minister for Information and Broadcasting – Fawad Chaudhry, and Provincial Minister Syed Sardar Ali Shah.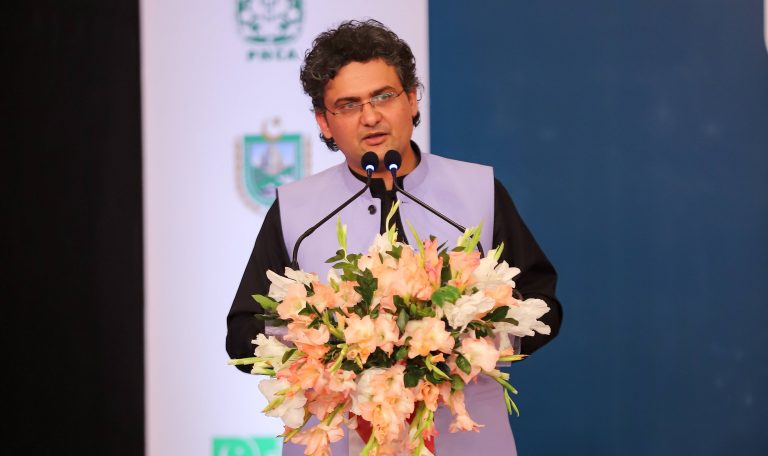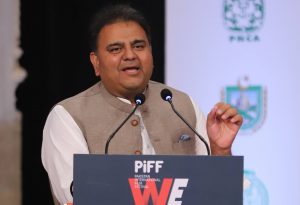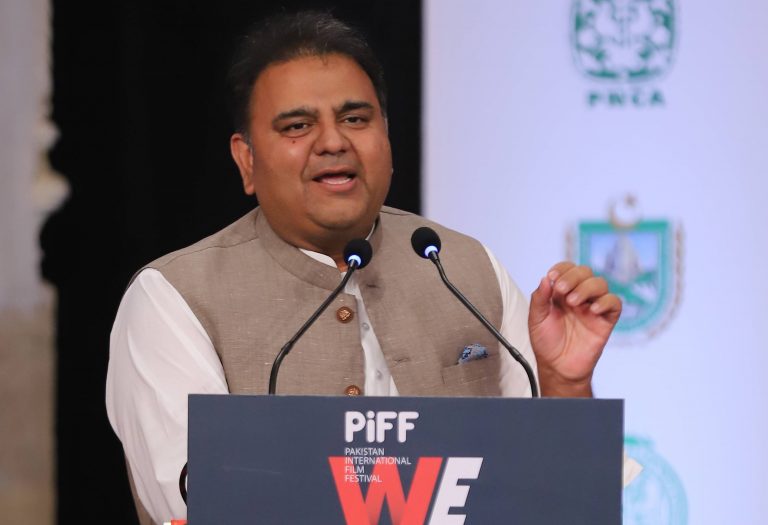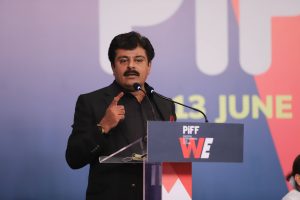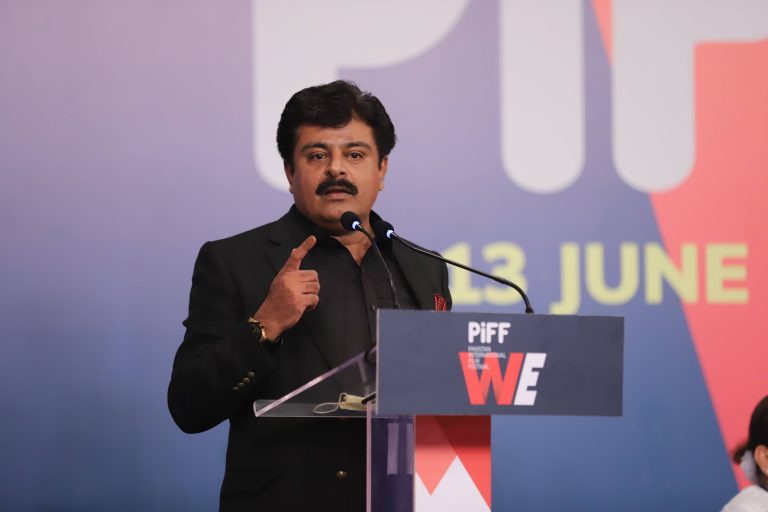 Addressing the attendees, Fawad Chaudhry announced an upcoming policy that is aimed at making filmmaking easier for Pakistani enthusiasts. He announced that the government will be facilitating via loans, subsidized costs, and tax rates for filmmakers, as well as universities for Pakistani media to thrive in Film, Journalism, etc.
View this post on Instagram
Sultana Siddiqui, president of Karachi Film Society, under which PIFF 2021 was organized, used her platform to particularly urge understanding two integral components necessary to establish Pakistan's soft power in the world – 1. women working in the industry, 2. freedom for cinema. "Watch films like you'd watch films. Whoever likes them, whoever dislikes them, it is on them to go and spend money on a ticket. The film is not playing on roadsides," she said. Siddiqui also elaborated that the treatment of dramas should be different because the target audience is families and sometimes even children, but for films, there should be freedom of thought. Every subject must be brought up properly. The panelists too addressed the issue of censorship and urged the Minister present to come up with a solution.
View this post on Instagram
The first day looked at how Pakistani films can do better commercially as well as globally. Selina Rashid, who is at the helm of affairs at Lotus PR, suggested branding the Pakistan film industry for more than just a local audience. She said none of the governments to have come into power have really paid much attention to Pakistan as soft power. Such an administrative goal is necessary to build Pakistan's infrastructure. On the other hand, Irfan Malik, Senior Vice President ARY Group and the current head of ARY Films and another panelist, had some very strong points to make. "Nobody will take us seriously if we are only producing one film per year." He also gave examples from Hollywood and Bollywood regarding "larger than life" cinema that the world has moved on to, while Pakistan struggles to produce films per year. The moderator for the panel was Kamran Jawaid and he too explained how films must be pushed forward as a reflection of our times.
The guest speaker for the day, i.e., Faisal Javed himself admitted that such problems do exist and Pakistan needs at least a thousand screens to sustain cinema. Currently, it stands at 170. While India releases about 1800 films per year, Pakistan falls far below and must be helped when it comes to cinema. Other panelists included Omer H. Paracha, founder of street-wear luxury brand PARAVAL and an executive producer of the upcoming film Echo Boomers, alongside Sheikh Amjad Rasheed, Chairman IMGC a group leading film production and distribution groups in Pakistan. The latter honestly stated that resources do not exist. He also suggested that the PM should probe China into funding the industry.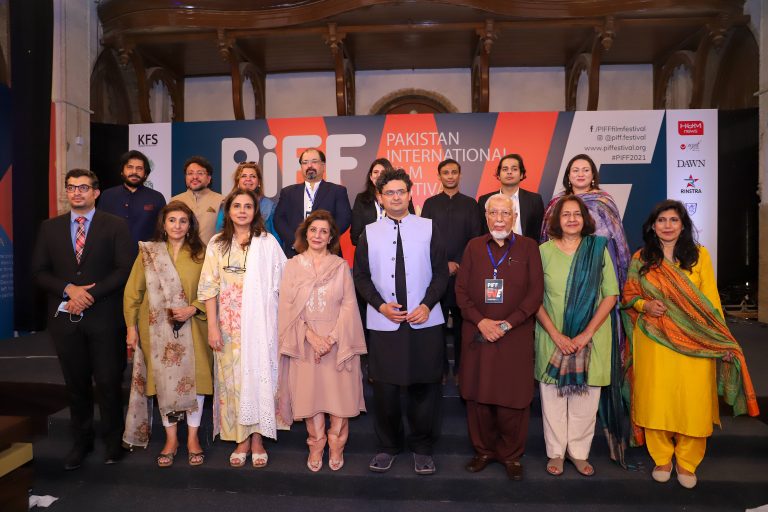 The second day hosted Federal Minister for Information, Fawad Chaudhry, and had Senator Javed Jabbar, Filmmaker and Intellectual known in the field of media and literature; Dr. Fouzia Saeed, a social activist, gender expert, trainer/facilitator, folk culture promoter, and author; Ameena Saiyid, Head of the publishing company Lightstone, former MD of OUP and founder of Adab Festival; Amin Hashwani, the founder of Charter for Compassion Pakistan, a businessman, and a social activist; Dr. Farah Essa Zaidi, Director Radiology at Dr. Essa Laboratory and Diagnostic Center and the founder of Dr. Farah Essa Academy; Duraid Qureshi, Co-Founder, and CEO of HUM Network Ltd and Fizza Ali Meerza, CEO FilmWala Pictures and an active member of the Executive Body of the Pakistan Film Producers Association. Javed Jabbar particularly shed light on how we allow our cinema and teleplays to have violence but any act of tenderness towards women is inhibited or censored, everyone is suddenly ashamed of it.
On the final day, the panelists included, Sultana Siddiqui, President KFS and HUM Network Ltd and recipient of Sitara-I-Imtiaz as well as the President's Pride of Performance for her outstanding contributions in the field of television/entertainment; Atiqa Odho, Chairperson of FocusPK, an entrepreneur, social activist, and artist; Sangeeta, director of blockbuster Pakistani films such as Society Girl, Mian Biwi Razi, Mutthi Bhar Chawal and Tasneem Ahmar, head of UKS Research Centre- a gender-based media advocacy and monitoring organization and executive producer for Meri Awaz Suno. The panel not only addressed the importance of women in the film/television industry but also highlighted the importance of multidimensional female characters. Gone are the days when female characters are only supposed to serve tea with their commute restricted between the bedroom and the kitchen. The panel concluded that it is important for women to be in positions of decision-making because they are more sensitive to what happens on a societal and cultural level.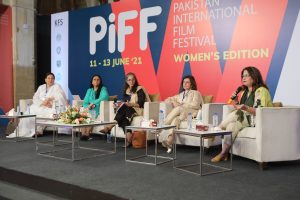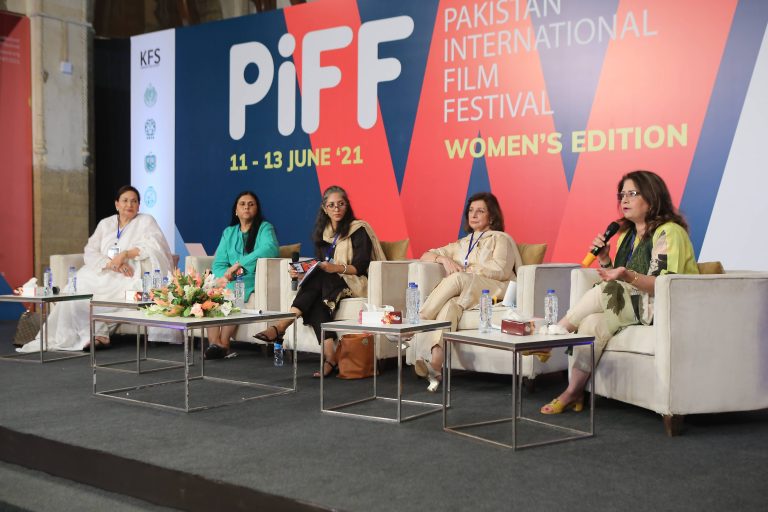 Congratulations to the entire team that made PIFF 2021 a successful event with prominent personalities from various walks of life in attendance. Not just the panel discussions, but well managed and delicious High-tea on all three days was also the highlight of the event. Some core members in the team that pulled it off include Misbah Khalid, Rafay Rashdi, Nasar Khan, Irfan ul Haq and many many others.
View this post on Instagram