KARACHI: The world is watching in horror as the Palestinians are suffering at the hands of the apartheid state of Israel. However, the genocide that is happening isn't something new. Palestinians have been systematically targeted and killed for decades now. But what made the 2021 attacks on Palestine so different is that in the age of social media, we no longer have to rely on the skewed pro-Israel narrative that has always been our source of information. Instead, now we are watching in real time as the crimes are being committed and cannot be perceived as anything other than what they are and have access to proper Palestine news.
Sheikh Jarrah is a small neighborhood is Jerusalem. A tiny blip on the radar and easy to miss yet that's where the aggression began. But how did we get to know about Sheikh  Jarrah? I personally attribute my knowledge to Muna Kurd's video where she pleads with an Israeli settler that he can't take away her house to which he replies that if he doesn't someone else will.
Muna and her brother Mohammad are residents of Sheikh Jarrah who are facing eviction themselves. If you follow them on Instagram you'll get to see first hand what the residents of Sheikh Jarrah face every single day. From houses being stormed into, to stun grenades being thrown at people opening their fasts on the streets to people being doused in chemically enhanced skunk water. All of this is happening in real time on their stories. We watch as the terror unfolds every single day. And it is because of them and others like them who used social media to raise awareness that the hashtag #savesheikhjarrah began to trend.
View this post on Instagram
After the aggression on Sheikh Jarrah residents, the next attack was on Masjid Al Aqsa, the third holiest Islamic site. Now normally one wouldn't be able to link the attacks on a tiny neighborhood to the attacks on one of the most holiest sites. Yet, because influencers like Subhi Taha came out and explained how everything is interlinked and how Israel is using the mosque as leverage against the people who are protesting their imminent homelessness.
View this post on Instagram
But the question that arises is what impact does the reporting by these Palestinians actually have? To start off, it has become glaringly obvious just how mostly one sided and biased the narrative of major Western news outlets such as BBC and CNN are. An example rises from the very fact that BBC chose not to report on the attacks on Masjid Al Aqsa but instead chose to report on Hammas firing rockets on Israel. No where did they mention how the rockets were actually a response to the Israeli aggression.
View this post on Instagram
Another example was the CNN interview with Mohammad Al Kurd where the Palestinians were labelled as violent protestors while ignoring the use of excessive force by the armed police against unarmed peaceful civilians on the streets. And it wasn't just the news outlets that began to unravel.
View this post on Instagram
Instagram and Twitter, which are headed by Jewish men, began messing with the algorithms to drown out pro-Palestinian posts. They tried to play it off as a technical glitch but that was just a convenient excuse.
Secondly, a very important conversation that began was the use of correct terminology. Social media users began correcting the use of the word conflict, eviction and self defense.
Furthermore, as the videos featuring attacks on Palestine began to be shared all over social media and got conversations started, it became increasingly difficult to ignore what was happening. The videos of aggression began angering people and anger led to protests and calls for change. History began to be made as protests began around the world at large scales. An estimated number of 100,000 people gathered in London: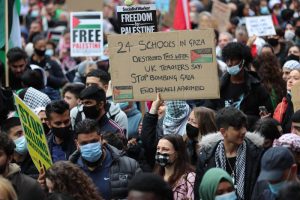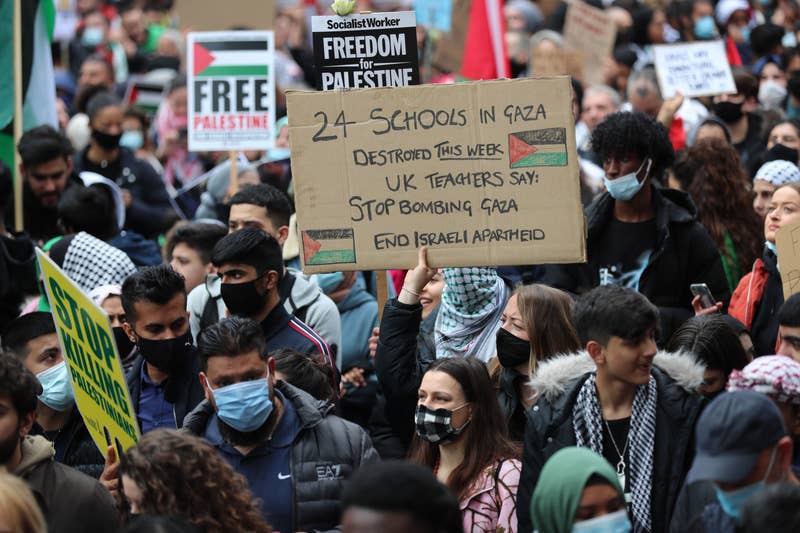 Protests erupted all over America. This was also a historical moment considering the fact the Biden-Haris administrartion is purely pro-Israel.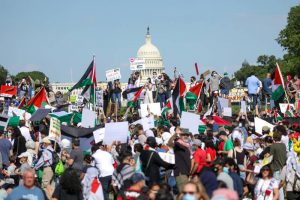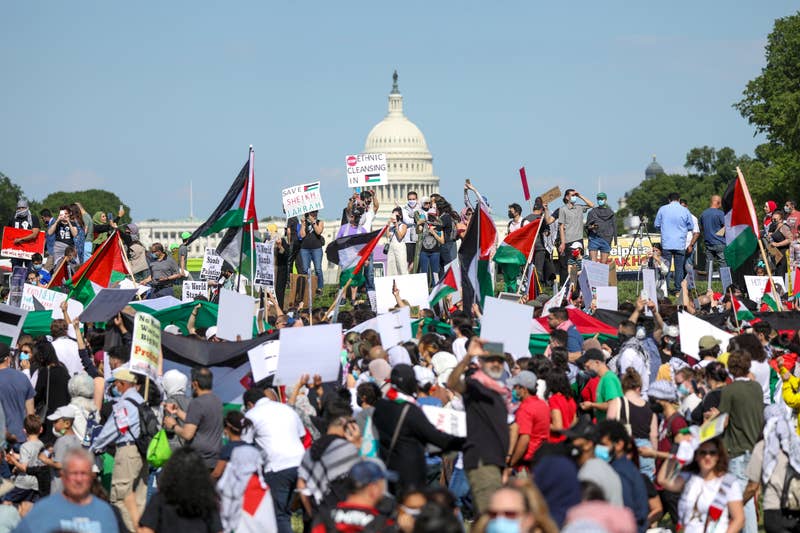 Other countries where protests took place included Mexico, Ireland, Canada and Japan. This week, protests have been lined up in different cities in Pakistan as well.
View this post on Instagram
Celebrities and influencers also played a very important role with the help of social media. The first few celebrities who voiced their support were supermodel sisters Gigi Hadid and Bella Hadid.
View this post on Instagram
And then slowly and steadily so many celebrities showed their solidarity. From Zayn Malik to Dua Lipa, to Seth Rogan to Mark Ruffalo to even Natalie Portman who is Jewish herself. Even Bernie Sanders stood on the right side of history.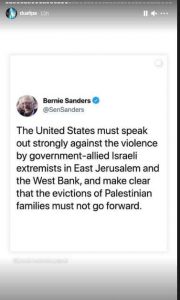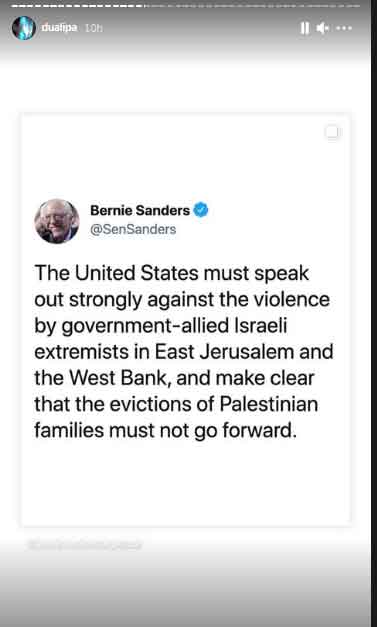 And so we finally come to the role our celebrities and influencers can play. By simply sharing posts voicing their solidarity with the Palestinians or posts that explain what is going on and how innocent women and children are being killed without any reason, they can reach out and educate so many people. What we don't necessarily realize is that our celebrities aren't just celebrities in Pakistan. They have fans from all around the world from India to China to Turkey. If their fans don't know what's going on then their posts might change that.
If you're still not sure about just how important social media and celebrities have been in garnering support for the Palestinians, here is some food for thought. Why would the Israeli's official Twitter account feel the need to attack one of the most vocal celebrities for supporting Palestine?
Or why would there be a need to bomb the two news outlets, Al Jazeera and Associated Press, that have been vocal about the war that has been raged on against the Palestinians if they weren't making a difference?
So go out and protest even if you can't use the greatest weapon our generation has, social media, to stand in solidarity with Palestine. Show them that they aren't alone and that we are here for them in what little capacity that we have.