KARACHI: Something is cooking at the residence of Wajahat Rauf and Shazia Wajahat as the latter is gearing up for her directorial debut. While their Instagram stories have us guessing what it is about and whether it is a drama or something smaller, for example, a telefilm, for now, we know the upcoming project will be starring Hania Aamir, and Momin Saqib in lead roles.
View this post on Instagram
Recently, Momin Saqib shared on his Instagram a picture where he stands next to a smiling Hania Aamir, the picture captioned, "Guess what's happening?" In the picture, the two are at Wajahat Rauf's residence, accompanied with several others including Dananeer, Danyal Zafar while Rauf, and his wife can be seen reviewing footage on television.
Titled Dil Kay Chor, the upcoming project will be a Showcase Production and from what it seems from the director, i.e., Shazia Rauf's Instagram stories, the project has already entered its post-production phase. The family (and the friends who star in the project) sit around the TV to review the scenes playing.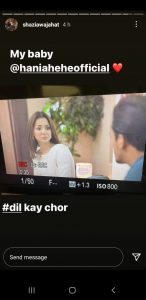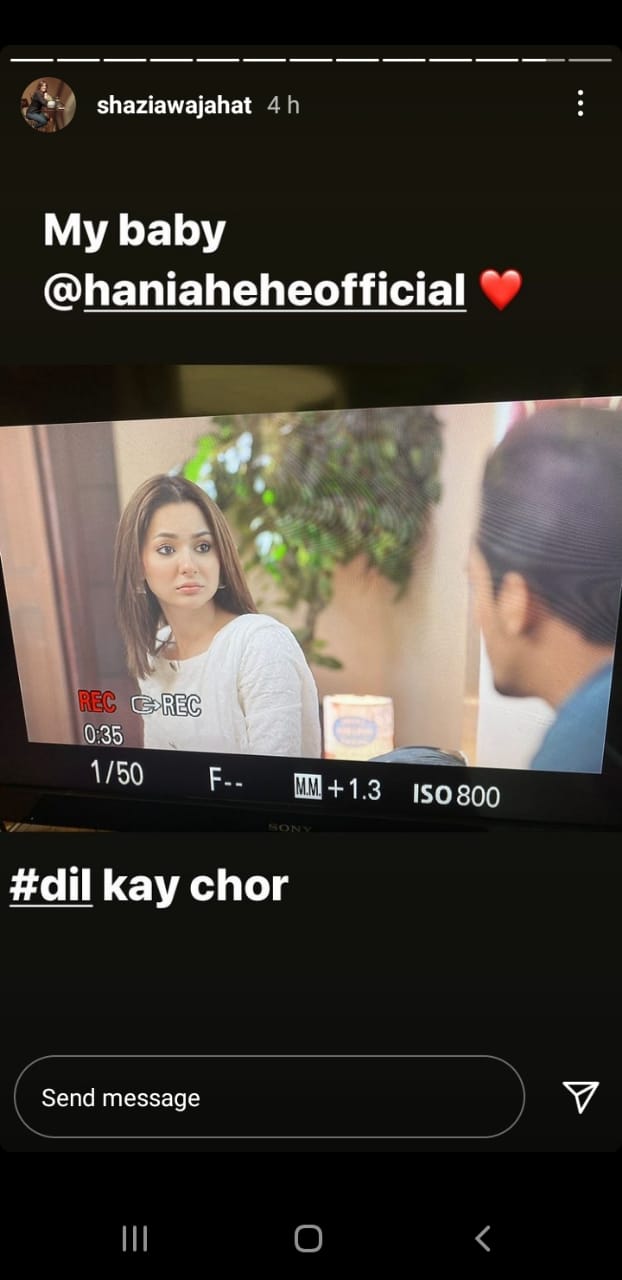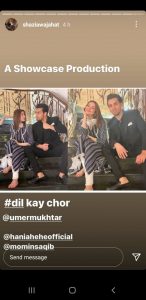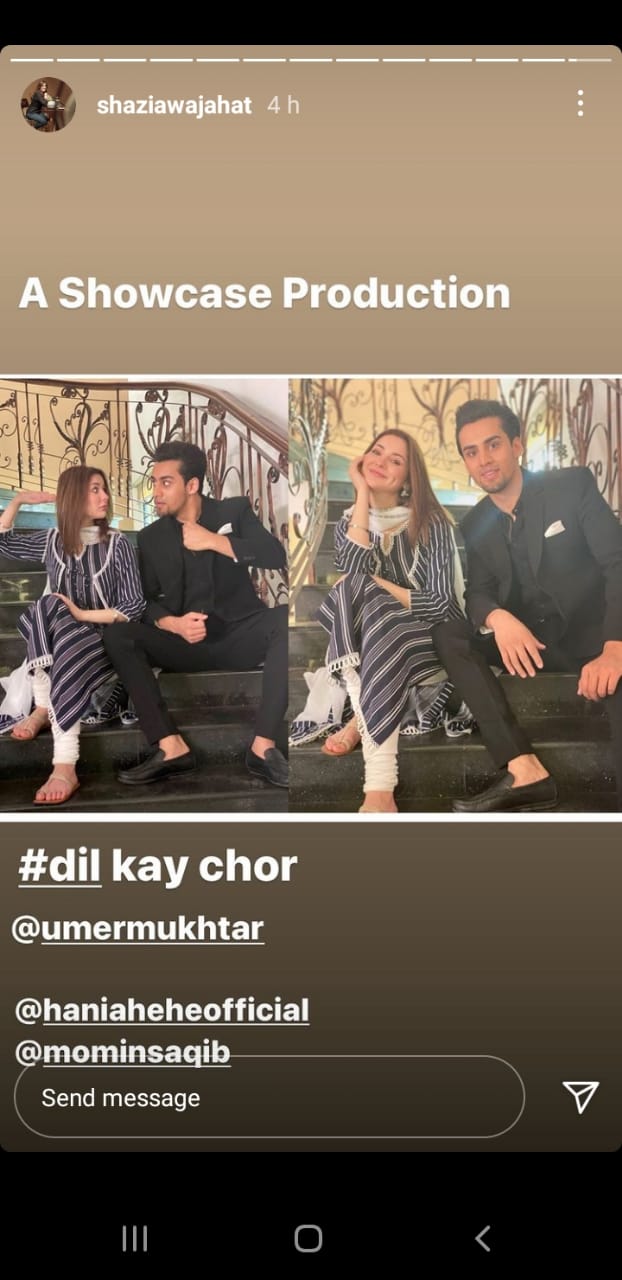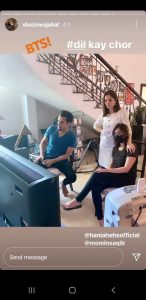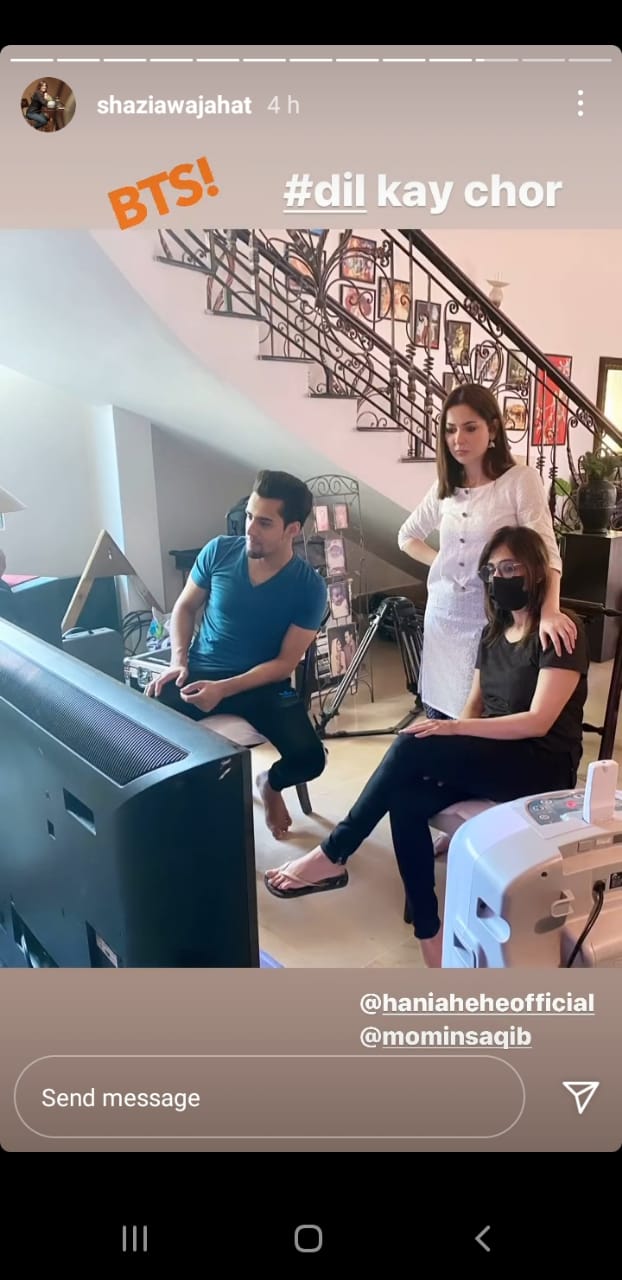 While it is not yet confirmed if the upcoming project is a drama, we have hopes that Momin Saqib and Hania Aamir will no doubt do a tremendous job together. The two have already developed a friendship and can be seen posing with one another on their Instagram stories.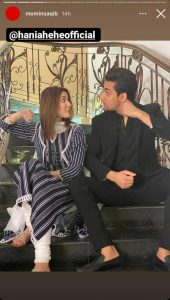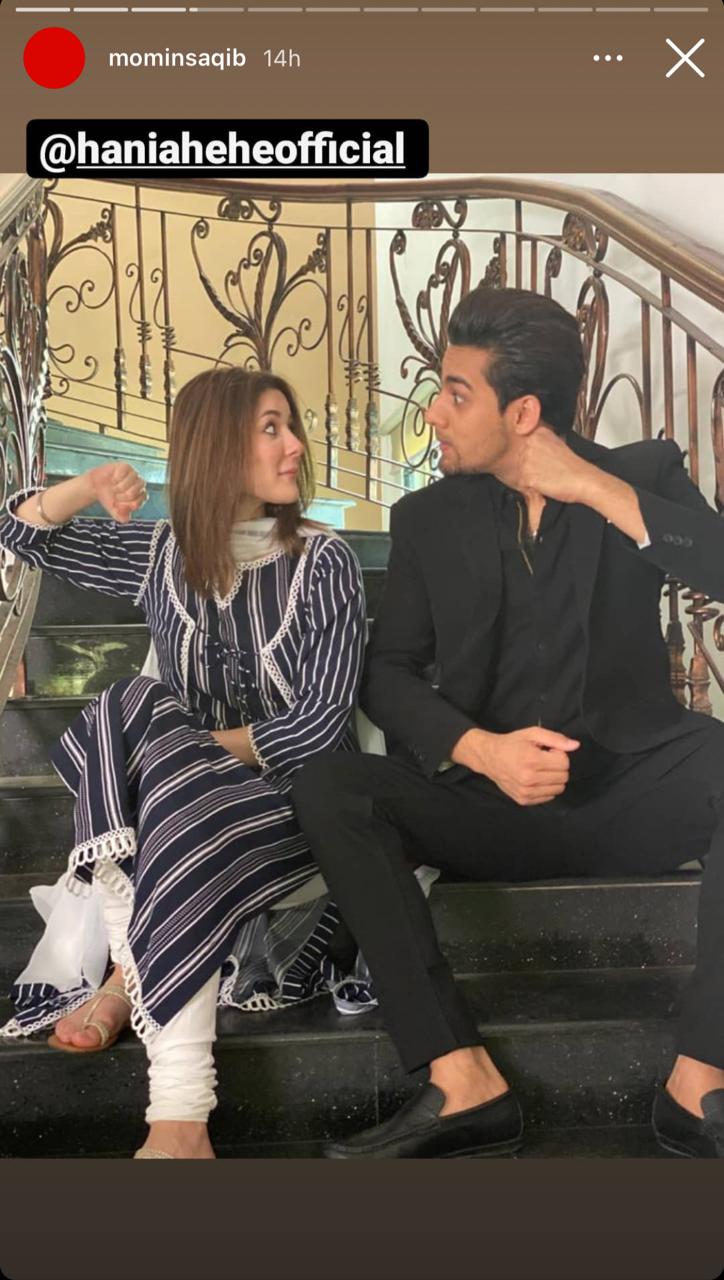 From what it seems Hania Aamir, whose last TV drama was Ishqiya, will now be starring in something that has a hint of a rom-com. Whatever genre it is, we hope the narrative turns out fresh and something new for the audience.