KARACHI: Lately, new platforms have emerged to promote new original local content. See Prime is one such platform and its short film Naam Kya Rakha gathered quite a few praises. Sadly, the same cannot be said about See Prime's latest web series, Agay Barho. Featuring Samiya Mumtaz (as Nadia) and Aijaz Aslam (as Salman) in lead roles, the series is poorly directed, lacks depth and a purpose and reiterates the narrative that women need to fix broken relationships.
Nadia and Salman are a married couple who have a 21-year-old daughter, Aleena. Salman is an actor who has no time for his family and is also cheating on his wife. Nadia knows about Salman's affair but is a passive spectator in her own story. The one time that she does confront Salman, Aleena overhears their conversation and blames her mother for always falsely accusing her father and being suspicious of him. Of course, the fact that Nadia had literal boarding passes to prove her claim plays little role in the whole situation.
Aleena has her own troubles to deal with when it comes to romantic relationships. Her boyfriend, Danish, has also been cheating on her with two other girls. Every time Aleena gets suspicious, Danish gaslights her into believing that she is simply overthinking. Ultimately, Aleena finds out what Danish has been up to when his second girlfriend sets up a trap for him.
Amidst all of this, Aleena also has to choose which university she wants to attend. While she has applied to the top five universities of Pakistan for a 'psychology course' (Not a degree, just a course. If such a thing even exists, that too in all of the five universities), Nadia wants her daughter to go to the US for studies. Could life get any harder for this 21-year-old who is literally being encouraged to make use of the opportunities which so many Pakistani girls dream of? (If you didn't detect sarcasm, here we are spelling it out.)
Anyway, on a rough night when her parents are fighting, Aleena decided to apply to UCLA in California so that she can escape her home. The very next morning, Aleena informs her parents that she got an 'overnight response' from UCLA who have happily accepted her. I mean, is time literally not a concept in this show? Has any university ever accepted an international student overnight, let alone UCLA?
The problem is that a lot of the events that are driving the plot further are very hard to believe. For instance, the web series is titled 'Agay Barho' but allows little to no room for its characters to move on. Nadia, for years, has been stuck in a marriage where her husband is absent and clearly cheating on her. It is a one-sided love story with no chance at redemption. But of course, a good, loving wife always does her best to keep her marriage together. Nadia does the same. When she finds out that Salman has married another woman, she is encouraged by Aleena to look after herself and prove that Nadia (physically) has everything that Salman's other, younger wife does.
So Aleena and Nadia head to the gym, then the salon, and get Nadia on a diet. At one point, Nadia even looks up "Eight Ways to Make Your Husband Want You Again." I mean, was this show supposed to be about moving on or returning to manipulative men?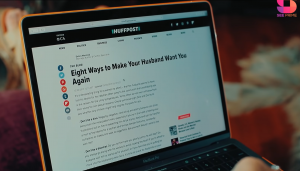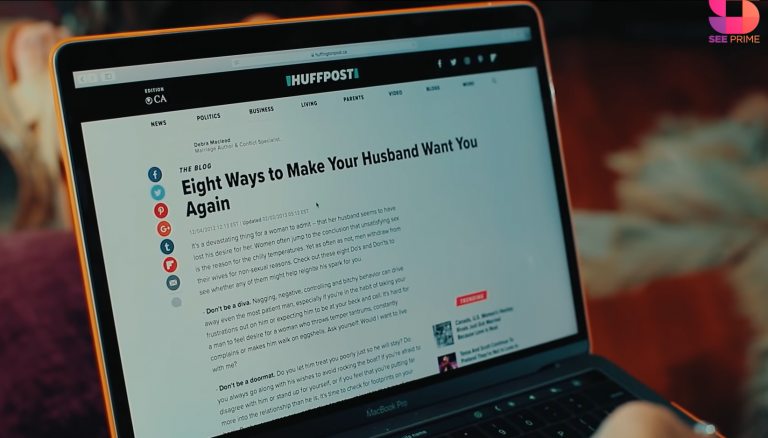 Speaking of returning to men who lie and cheat, the decision that Nadia makes for Aleena was perhaps the most ridiculous part of the entire series.
The series was six episodes long with each episode spanning across a duration of 15 minutes. Some might think it was too short but maybe that was the only good thing about the project. From poor direction, to a lack of depth to its storyline and its characters, and a weak message for its audiences, Agay Barho served little purpose as a web series.