KARACHI: The death of George Floyd has triggered widespread protests across the US, with riots and protests taking place in every city. It's the seventh day of unrest in Minneapolis, where the killing took place.
US President Donald Trump promised to use the military if violence isn't stopped, and peaceful protesters are being dispersed with tear gas and pepper spray.
Here are some of the most powerful images to emerge out of America this week:
Thousands of protesters take over the streets.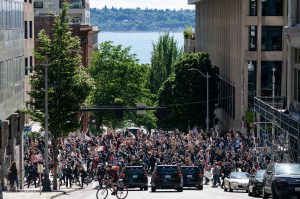 A protester walks away with a burnt US flag.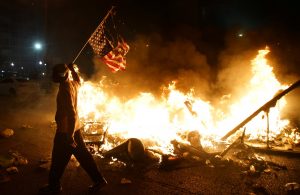 A construction site burns in Minneapolis.
Shawanda Hill (in the middle), George Floyd's girlfriend, near the spot where he died.
A well-known computer store was looted and set on fire.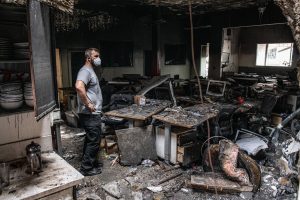 Protesters marched along the iconic theater district of Hollywood Boulevard.