The number one trending film on Netflix in Pakistan is Fifty Shades Freed, the third instalment of the popular BDSM-inspired 50 Shades of Grey franchise. And to be honest, we're amused but not surprised.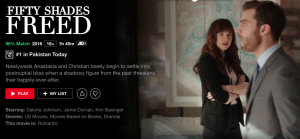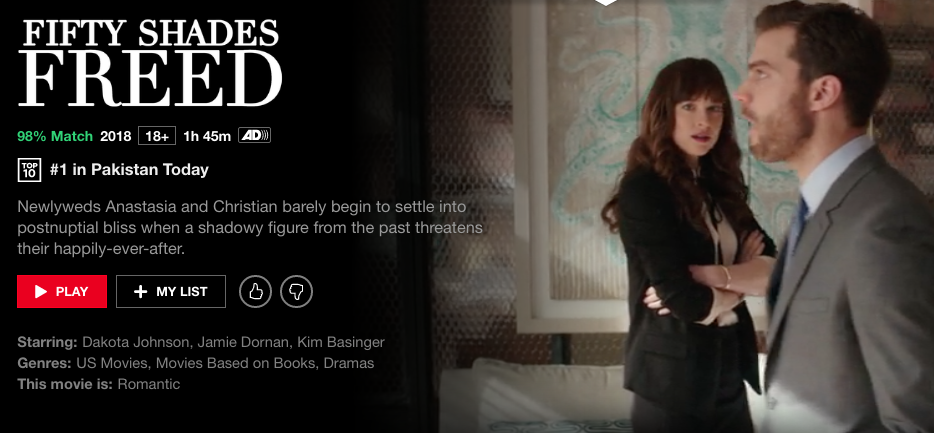 Pakistan, much like the rest of the world, is busy dealing with rising cases of the Coronavirus pandemic, with government officials and experts calling for people to practice social distance — that is, stay indoors and avoid close contact with others.
This means many people will have to resort to cancelling plans and staying in, and perhaps turning to Netflix?
You do you, boo.
The film was released in 2018. Watch the trailer below: