KARACHI: The recently concluded Lahore Music Meet was important for two reasons: one, you can see how far music has come despite the fact that the music industry has predominantly been governed by soda companies and burger joints since the last decade, and two, the Alhamra Arts Council provided good insight into what the modern Lahori youth looks like. And they're fairly political.
To be fair, politics and Alhamra go hand in hand. In 1986, Iqbal Bano defied General Zia's dictatorship by singing the politicised 'Hum Dekhenge' to a roaring crowd, the video tapes of which were confiscated and destroyed by the state because of how strict Zia's stance was against music at the time, especially songs that were as politically charged as Faiz Ahmed Faiz's poem. This performance of a lifetime took place at the Alhamra Arts Council and now, nearly 30 years later, the Lahore Music Meet is hosted at the same venue every year, without any resistance from the state.
It makes one realise how important each small step in the face of resistance can be. Perhaps things haven't improved all that much when it comes to the oppression of minorities or the tug of war between military/civilian rule, but music is being celebrated and played openly, that has got to mean something, surely? Speaking to one of the show directors Natasha Noorani, albeit briefly as she had a million things to tend to at an event of this scale, one was informed that the first Lahore Music Meet saw a crowd of 500 people. This year, which was the fifth edition, saw a burgeoning crowd of over 5,000 people.
And the ground was brimming with music, as though making up for all the years it lost during the 80s. On one corner were darbuka players, synchronised in spirit and in skill, and on another were electronic artists dropping their beats. A main stage welcomed seasoned artists such as Naseebo Lal and Mekaal Hasan Band, as well as the younger crop of musicians such as Mehdi Maloof, Adil Omar, Talal Qureshi, Faris Shafi and Shamoon Ismail. Several panel sessions were also held and they featured seasoned musicians such as Haniya Aslam and Hadiqa Kiani, while music documentaries, such as Indus Blues, were also showcased.
And while no one is openly challenging the state with their lyrics or singing with the ferocity that Iqbal Bano possessed, each artist, whether new or old, at Lahore Music Meet was a sight, and sound, to behold.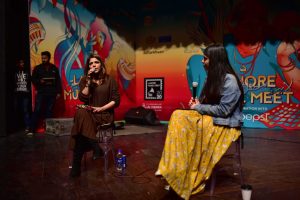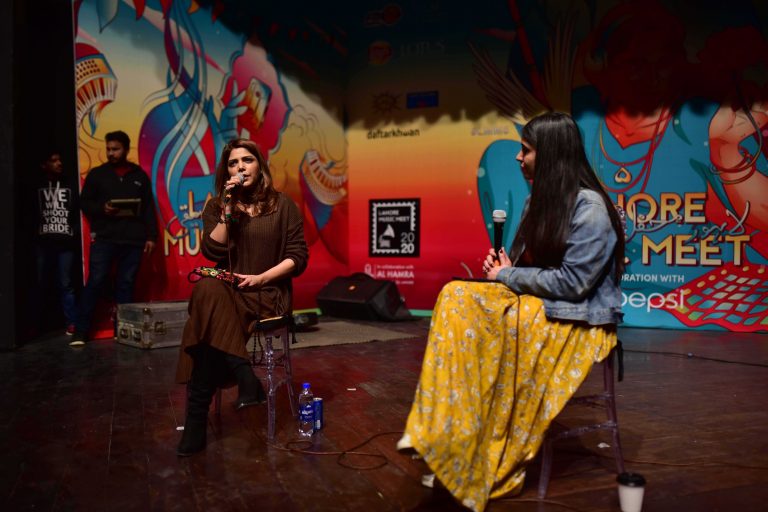 This is not to say that politics is absent from the mainstream. On the contrary, politics is now part of every other cultural conversation, especially one that involves the youth. One could argue that the Lahori youth has always been more politically active than their counterpart in other cities of Pakistan and that came across as one walked around the music festival. The festival included a stall selling feminist merchandise under the banner 'Smash the Patriarchy' while another was generating funds to fight hunger, under the banner of 'Share Rizq'. Even something as simple as a sticker can be seen as an act of resistance, signalling that the younger generation is ready to topple over the old order of our culture.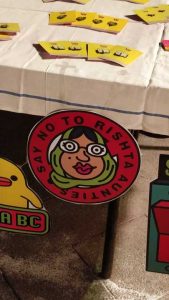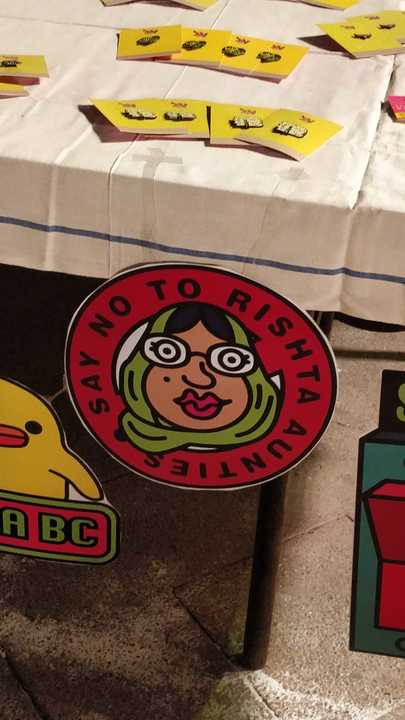 Organisers from Climate Action Now had a booth too and they weren't selling anything but simply handing out information to interested attendees. "The organisers have let us set up a booth here and we are using this platform to widen our base for next year's climate march, telling people what climate change exactly is and how they can contribute to the environment," said Raza Goraya, one of the organisers from Climate Action Now.
Another attendee, who was simply breaking gender stereotypes with his androgynous fashion sense, was silently protesting the arrest of Ammar Rashid, an academic, singer and political worker, who is facing sedition charges for protesting against the arrest of Pashtun Tahafuz Movement (PTM) leader Manzoor Pashteen. Rashid has now been granted post-arrest bail by the Islamabad High Court.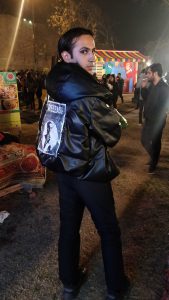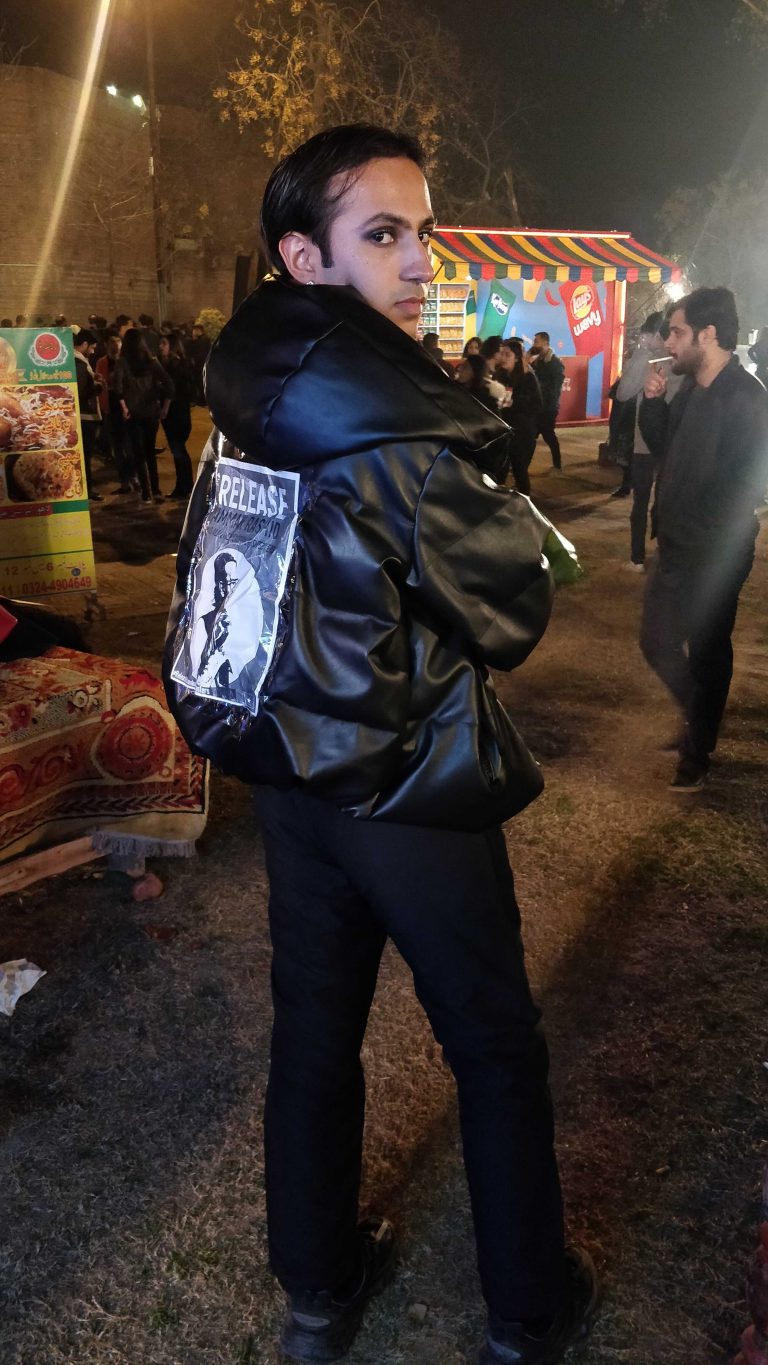 Also at the event was journalist Ahmer Naqvi, an attendee as well as panelist for one of the sessions conducted at LMM5, who also noticed the active politics on display at Alhamra. "It is heartening to see that there is political awareness at an event like this. It (Lahore Music Meet) serves as a space where people feel emboldened to talk about these things. And also know that they'll have an audience for it. I think that one of the things that I love about this generation that's coming up now is that they aren't afraid to speak out. It's sad that in the recent past, we had music that was so divorced from the politics of the area and the fact that it's coming back is very, how we say it in Urdu, 'bari khush aaind baat hai.'"