KARACHI: It's that time of the year again. October 31st is celebrated as Halloween to mark the evening before the Christian holy day of All Hallows' Day or All Saints Day. However, it isn't just celebrated by Christian-majority countries, but world over because Capitalism.
The origin of Halloween can be traced to the ancient Gaelic festival of Samhain, when people would light bonfires and wear costumes to ward off ghosts. Over time, it is now celebrated with trick-or-treats, costume parties and pumpkin carving.
However, let's face it we don't have time to worry about ghosts and jins, when there's so much to be concerned about IRL.
In fact, we made a list. Get ready to be spooked:
1. Azadi March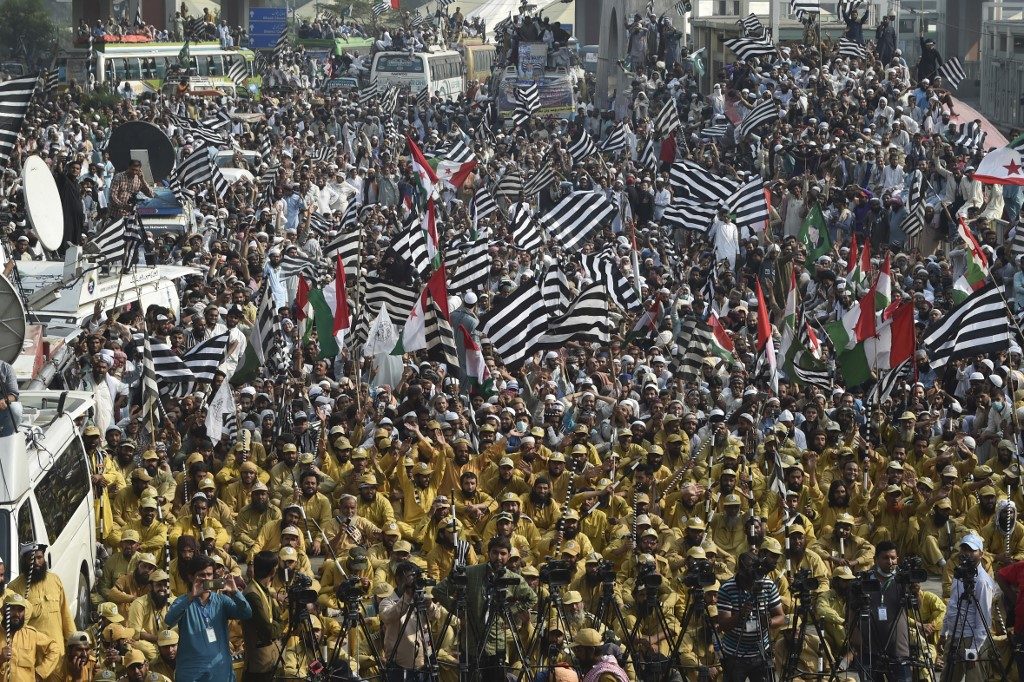 Activists and supporters of the Jamiat Ulema-e-Islam party chief Maulana Fazlur Rehman have gathered for an anti-government "Azadi March" which is on its way to Islamabad hoping to bring down the government. Let's just say the sight of thousands of maulvis collectively raging is a little terrifying. Sleep tight everyone!
2. Making art
The Karachi Biennale launched this week, showcasing the work of various artists across the city. But all eyes are on one installation – by Adeela Suleman. The artist paid tribute to the 444 people allegedly killed in fake encounters by notorious cop Rao Anwar. The installation, however, was taken down by people claiming to be from security agencies. What followed was the KB officially disowning the artist's work saying it did not fit in with their theme on Ecology. The incident has caused uproar, not just in the art community, but outside it as well with many denouncing censorship. Let's be real, in this political climate, there is no space for freedom of speech and expression and that is terrifying.
Read the full story here:  Exhibit on Rao Anwar shutdown
3. Facebook's political ads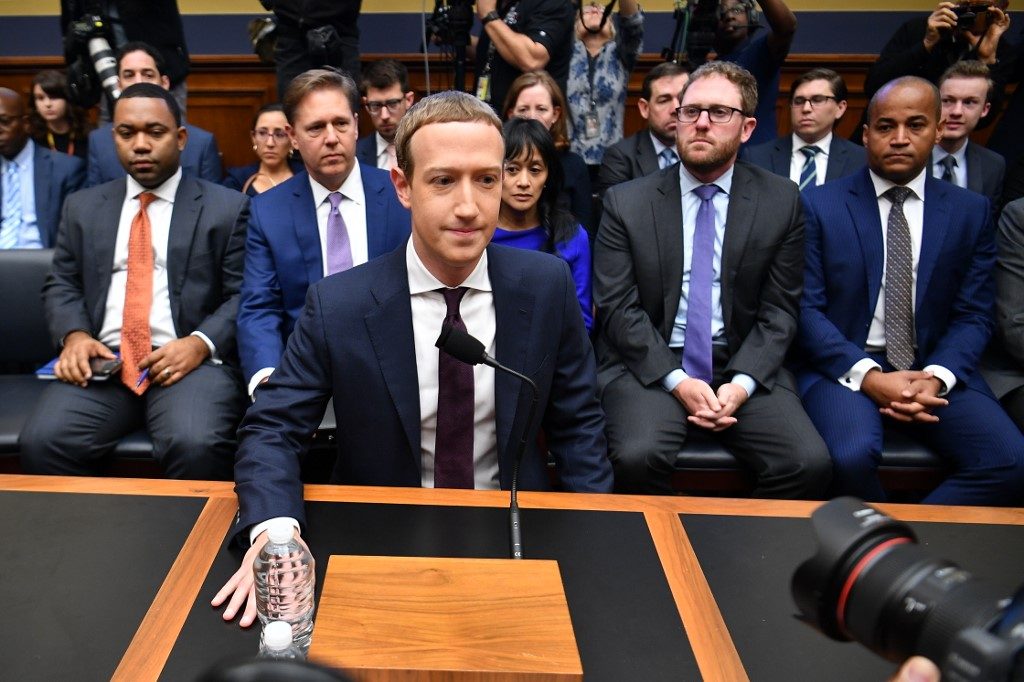 Earlier this month, CEO Mark Zuckerberg defended Facebook's decision to allow ads that contain false information. The company has come under intense scrutiny it said it would allow US President Donald Trump's re-election campaign to run an ad with false claims about former his opponents. Why should you be scared? Because God knows what information you're being fed via social media, and not just about the US government. This could very well relate to our own political landscape. On the other hand, try writing "men are trash" on Facebook. Your post will be immediately removed. Hmm…
4. Powerful players in the media
Another story that barely made the headlines before it was conveniently swept under the rug is Jami's alarming revelations of being raped by a "powerful person in the media". In a series of tweets, Jami recalled how he was assaulted 13 years ago by someone he considered a friend. He went on to detail the incident that happened, and the extent to which he was affected.
Read our full story here: Jami reveals he was raped by 'powerful person in the media'
What was alarming was the fact that the story was watered down in the media, and while it briefly caused uproar on social media, it's safe to say, most people have moved on, unfortunately.
5. Khalilur Rehman
Where do we even start with this? In a recent interview, screenwriter Khalilur Rehman presented his warped view of feminism, and all his comments reeked of misogyny, narcissism and a deeply troubling understanding of what equality means. While calling himself the "biggest feminist", Rehman stated that he would only stand up for good women. He went to say that while men are simply not capable of saying no, "good women" are and should. He made other disturbing comments that need to be analyzed and called out in a separate story. Watch this space for more.
6. Men
Because:
TW//Assault/Violence/Abuse