KARACHI: Despite being illegal, Karachi is the second highest consumer of cannabis in the world, according to the ABCD 2018 Cannabis Price Index.
In 2018, New York, where pot is legal, consumed the most cannabis out of any cities – a total of 77.44 metric tons. Karachi came second with 41.95 metric tons, followed closely by New Delhi with 38.26 metric tons.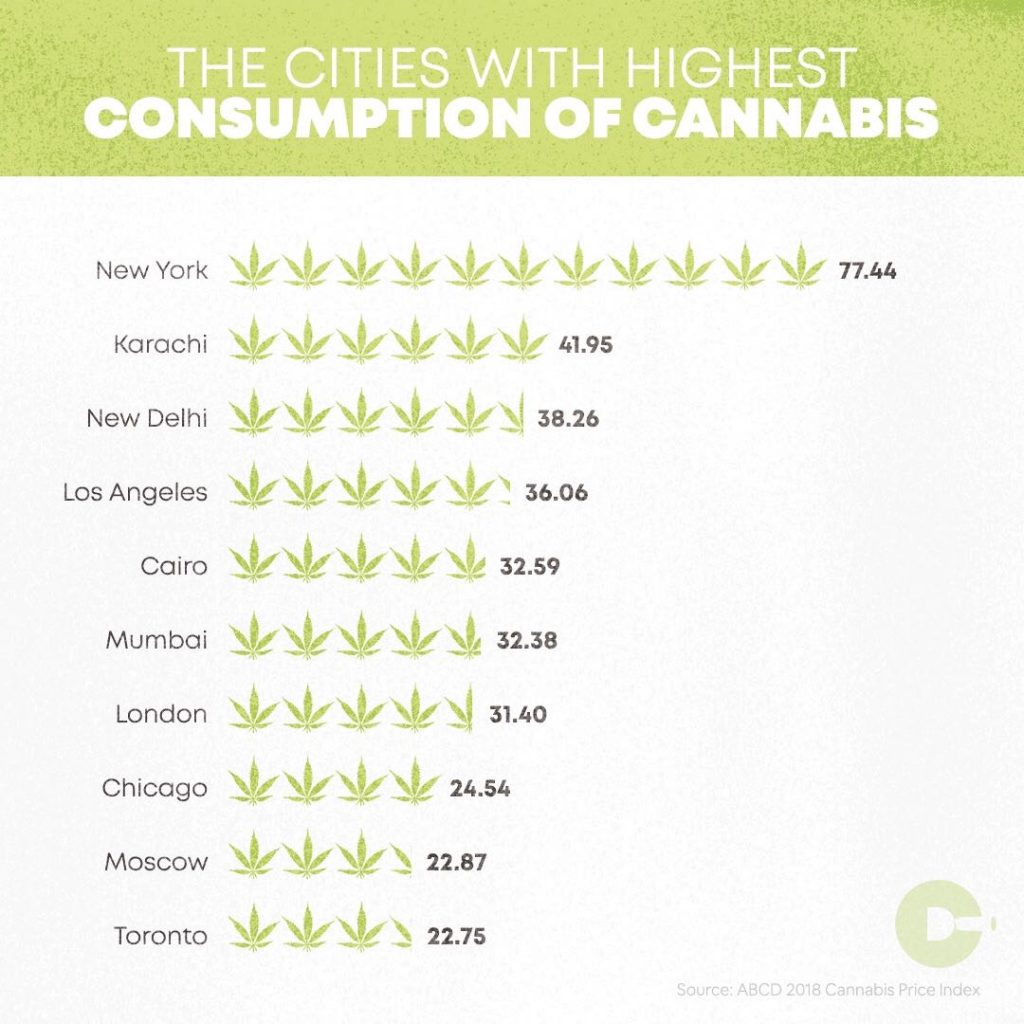 Many Pakistanis are open to using cannabis, with the spongy, black hash made from marijuana the preferred variant of the drug.
The index also showed that the most expensive city for cannabis is Tokyo ($32.66 for a gram) and the least expensive is New Delhi ($4.38 per gram).
Karachi also made it to number 5 on the list of top 10 cities who could generate the most potential tax by legalising cannabis, if taxed at the same rate as the most popular cigarette brand. The index showed that Karachi could generate $135.48 million. But is it likely to be legalized in the city? Keep dreaming, Karachi wallas.