KARACHI: Gone are the days when every household had a television set. Now we have the Internet, which means watching whatever you want, wherever you want and at any time.
Streaming services like Netflix, Hulu and Amazon Prime have revolutionised the way people around the world, including Pakistan, watch TV shows and movies. HBO isn't far behind, and Disney too has announced to launch its own streaming services.
It's safe to say that streaming is the future of entertainment.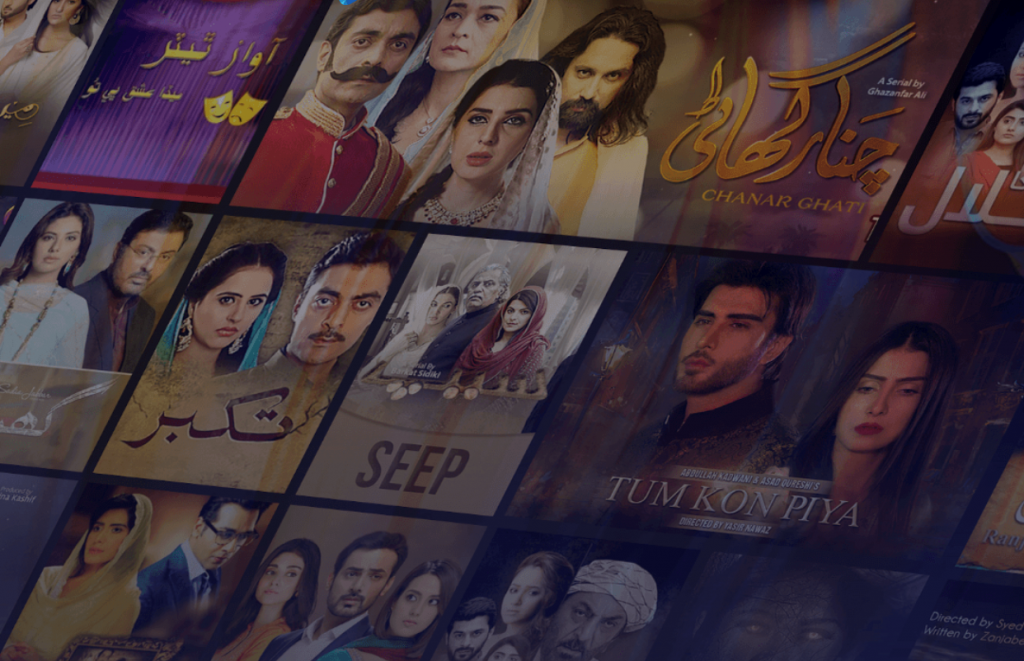 The biggest draw away from regular TV is that with streaming platforms, viewers can pick and choose only what they want and get to enjoy an ad-free experience for a minimal amount of money.
There are few services that provide live streaming in Pakistan. One such is mjunoon.tv.
mjunoon.tv is the newest streaming service in Pakistan, offering a cable-like experience with 60+ local & international channels a click away.

You can download mjunoon.tv on the app store here or on google play here for android, or watch it on your desktop.
We tried out the app and here are a few features that stood out:
1. Easy to use and sign up!
One of the greatest appeals about mjunoon.tv is that it does not charge anything to sign up and the user experience is quite easy and friendly. Simply download the app, sign in and you are good to go. Here's a step by step guide once you've downloaded the app:
Tap the button on the bottom left 'JOIN FREE'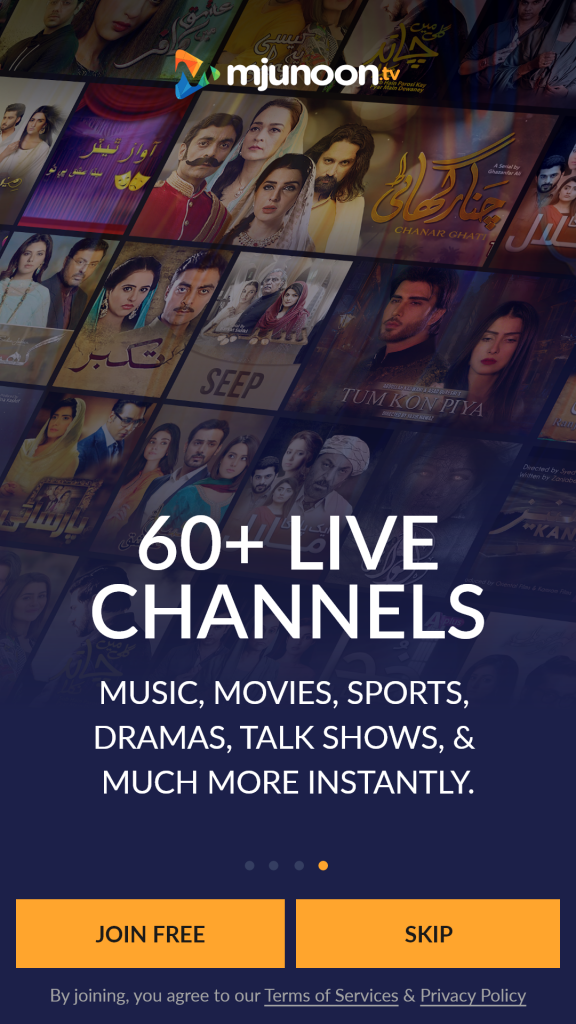 You will be asked to enter your phone number after which you will receive a code: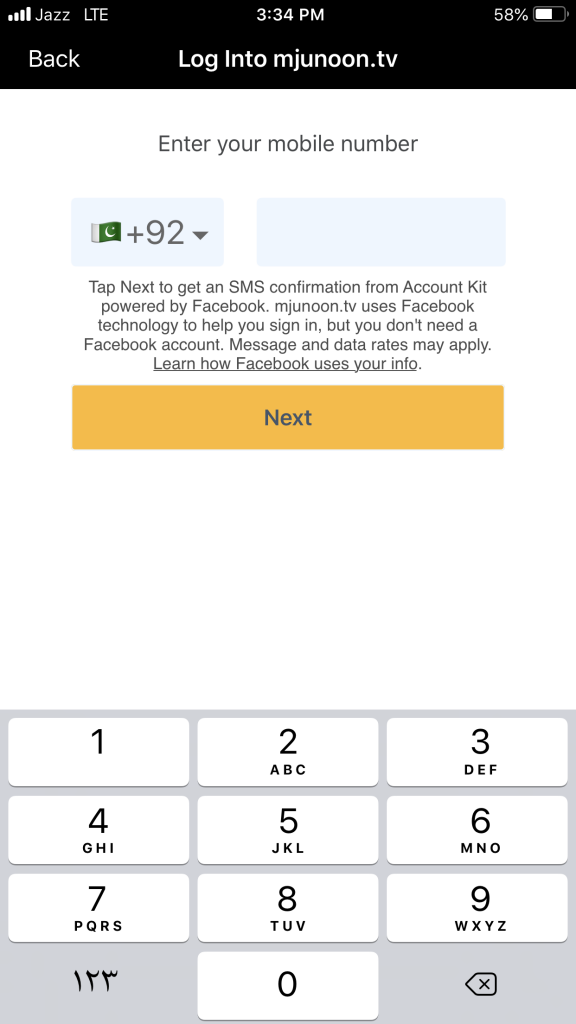 Voila! You're logged in and free to watch any of these channels (and more):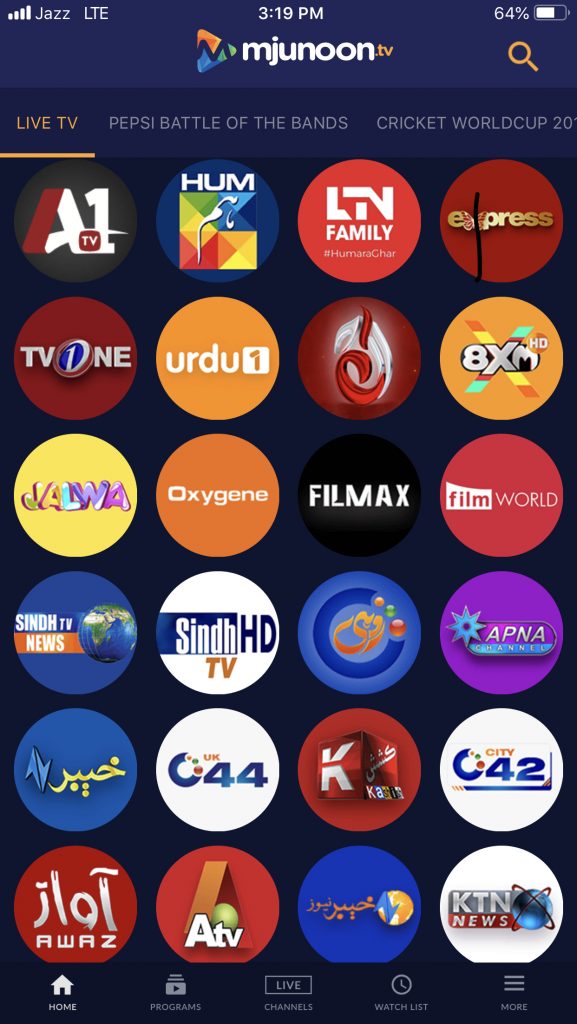 2. 60+ channels. Basically, you'll never get bored.
This brings us to another reason to download mjunoon.tv: it offers a wide range of channels and content. We're talking 60+ channels, 400+ titles and 5,000+ episodes of your favorite dramas and shows. It's not just dramas, or news programs, the list includes everything from Samaa's news programs to HUM TV's latest dramas; from entire cooking shows to religious programs, favorite cartoons and even music channels. Your entire family from your dada to your phupi to your little nephew can benefit from it, and everyone's happy!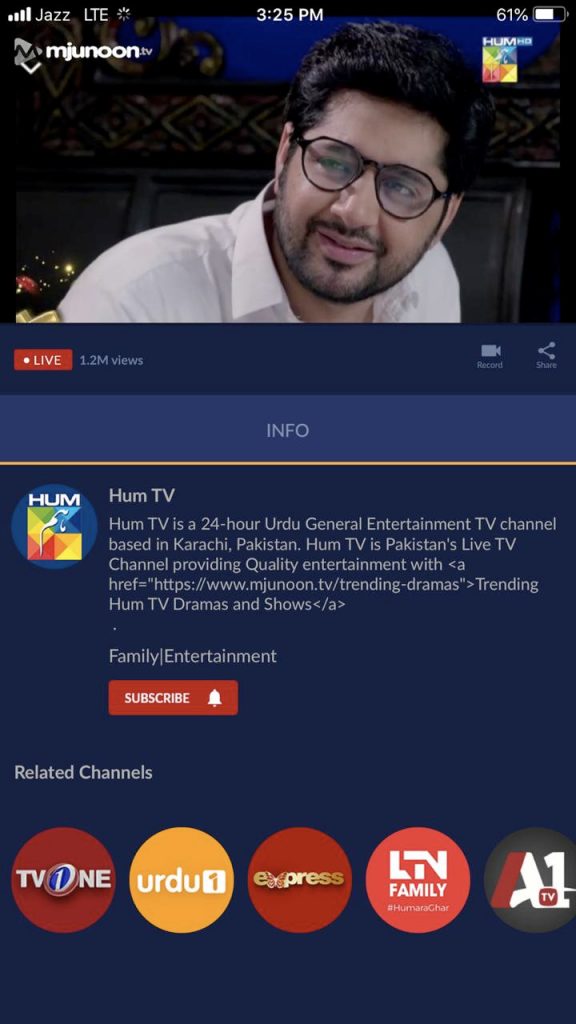 3. Bright and clear HD experience. No more buffering or bad reception, ya'll!
Watching TV can be an unpredictable experience. Tell me you haven't cried out of frustration watching a grainy screen during a crucial PAK vs IND cricket match? mjunoon.tv is an OTT platform developed & powered by Convex Interactive and one of the few streaming platforms in the country that offers crystal clear HD streaming. Meaning, everything is HD quality: super-sharp pixels; no squint-your-eyes-to-watch experience. The best part of it: you DO NOT need a super-fast internet connection for this. So, if you were thinking that you would have to change your internet connection, you're wrong.
Yea, you read that right. You can also adjust the bandwidth and brightness settings to suit your viewing experience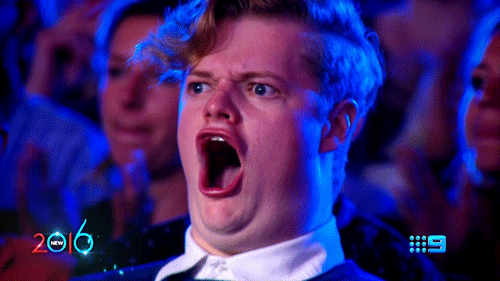 4. Watch your show anywhere, anytime!
You are no longer restricted to a TV box or even your laptop. Simply download mjunoon.tv app on your smartphone or tablet and tune in anywhere you are and at any time. Stuck in traffic? Pull out your phone and continue watching your show from where you last paused it. Don't know why you're stuck in traffic in the first place? Scan news channels for the latest updates and headlines! The Picture-in-Picture feature allows you to use anything you want on your device while watching your show on any side of the screen at the same time.
5. No FOMO
mjunoon.tv also features pause, rewind and record options, meaning you'll never miss anything. Even better, you can catch up on week old content. The service allows you access to shows, dramas or matches you may have missed over the past seven days.
6. Experience the World Cup
A must for cricket fans. mjunoon.tv provides a bank of ICC Cricket World Cup content. You can watch 90-second highlights, player interviews, match reports and analysis. Pakistan may have checked out of the World Cup but that doesn't mean you have to.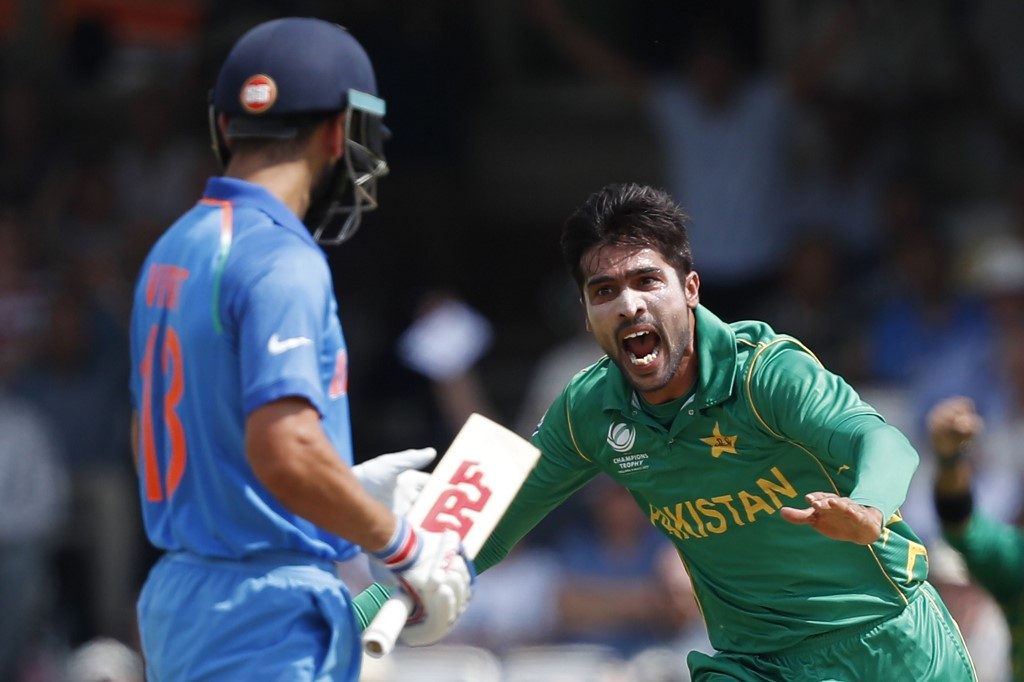 7. Keep up with what's #trending
At a loss on what to watch on a particular day? You can see what's popular with other users. The trending feature on the mjunoon.tv keeps you updated on which show is hot in the market so you don't miss out on what's current.
8. Trivia and Games
Last but definitely not the least, you can win big and feel part of a community by participating in games and trivia on the mjunoon.tv app. The app recently introduced a world cup game' Khel Junoon Ka' which requires to predict the answers and highest scorer wins exciting prizes. Get your game on!
Yea, you read that right.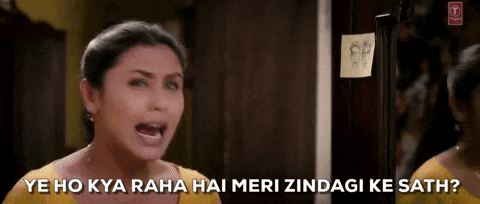 Convinced? We thought so.
You can download mjunoon.tv on the app store here or on google play here for android, or watch it on your desktop.