KARACHI: Another day, another problematic statement and a celebrity's lack of empathy towards the people it has angered. Yasir Hussain is in the limelight for snapping back at a fan for asking the following question: "Why don't you guys hire ACTUAL transgenders?" to which Yasir responded, "Matlab aap ko job chahiye?" (Do you want the job?)
This conversation took place under a photo posted by Hussain in which he is dressed like a woman. Once his comment blew up on social media, he decided to address the issue by posting the following statement on Instagram: "I just wanted to clear the misconceptions that some people have about my recent role, the images that you have seen over social media of me wearing a sari are for a project in which I am playing the role of my mother." Um, why couldn't you just have said this in the first place instead of using transgender persons as an insult?
Unfortunately, his isn't the only irresponsible statement around. In no particular order, let's recap some other problematic statements made in recent history:
1. Yasir Hussain's child abuse joke
In 2017, Hussain was presenting an award to Ahsan Khan who played the antagonist in Udaari. Khan plays the role of a man who sexually assaults a child. When Khan stepped on stage, Hussain said, "Itna khoobsurat child molester, kaash mein bhi bacha hota (Such a beautiful child molester, I will I was a child)." Unsurprisingly, the 'joke' did not go down well with people and Hussain (rightfully) got a lot of shit for it. He did apologise for it later though.
2. Ayesha Omar's "starving Ethiopian" comment
In 2016, while hosting the Hum Style Awards for a segment, Ayesha Omar was required to take selfies with celebrities in the audience. She took a photo with Hamza Ali Abbasi, who told her to "suck her cheeks in" for the perfect pout, and then exclaimed, "Oh God! I look like I'm starving. Like I'm an Ethiopian or something!" No Ayesha, you just look like you need to be schooled a little.
3. Sadaf Kanwal's #MeToo comment on HSY's show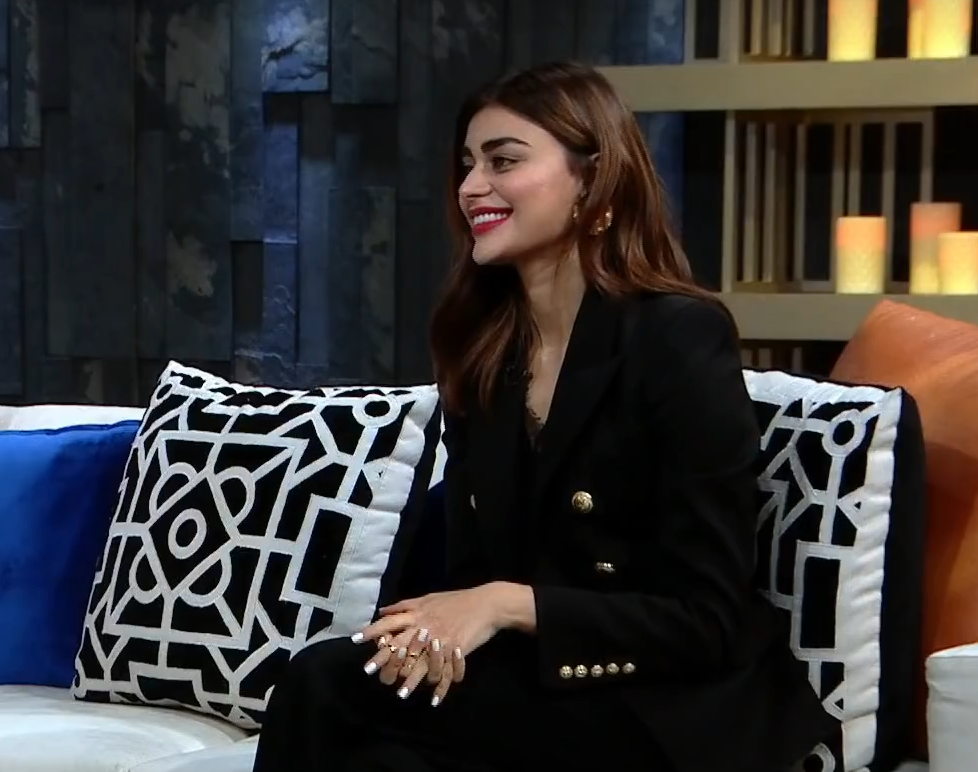 "You know aap ke saath Metoo jab ho, tab boldo. Baad mai aap ko yaad araha hai metoo, so I think jab ho boldo (You should speak up as soon as your go through MeToo (harassment) You're remembering it later?)" These golden words were uttered by Sadaf Kanwal when she was talking about the #MeToo movement on HSY's show Tonite With HSY, completely dismissive of the fact that it is not easy for many survivors to speak up on the issue or they are silenced. Thanks for the tip Kanwal, now we know! Talk about privilege.
Read: Sadaf Kanwal's problematic thoughts on #MeToo need to be put to rest
4. Maya Ali's "Ali Zafar didn't do anything to me" comment
As celebrities started taking sides when the Ali Zafar-Meesha Shafi controversy came to light last year, Maya Ali came to defend Zafar, her then co-star from Teefa in Trouble. "I have been working with him since 1 year…and I never got that kind of vibe from him," she wrote in a post on Instagram. So basically, if someone hasn't sexually harassed Maya Ali, they haven't harassed anyone else.
5. Ahmed Ali Butt defending his dwarf 'joke' 
Ok so this requires a little bit of context. In 2016, a TV serial called Mann Mayal was being both loved and hated with a passion. Ayesha Khan, who has now exit the industry after getting married, was playing the role of a villainous woman, called Jeena, who doesn't have parents but uses that to manipulate people.
So on the LSA stage, Ahmed Ali Butt wrote out a little skit in which he reveals Jeena's supposed parents. Two dwarfs walked out on stage and people started laughing and clapping (the joke is lost on us as well.)
Unsurprisingly, people were pissed. However, what was worse than the joke was Butt's supposed apology: "The segment was designed to make fun of Jeena's character. At no point did I make fun of my fellow dwarf actors as the joke was directed towards Jeena. So if my fellow actors didn't get offended…then the problem lies with your perception of dwarfs."
What was the joke though? Why did he use his fellow dwarf actors if he didn't intend to invite laughs? We don't get it.
Read: Famous women, here's how feminism affects you
If you could use some more weird statements, start following celebrities on Twitter. They say the funniest things there.