KARACHI: An 18-year-old madrassa student in Bangladesh was set on fire and killed for refusing to withdraw a sexual harassment complaint against the madrassa principal, according to reports.
Nurat Jahan Rafi was a student of Sonagazi Islamia Senior Fazil Madrasa. On April 6, four unidentified people took her to the roof of the madrasa after claiming that one of her friends was being assaulted there, reported the Daily Star, Bangladesh's leading newspaper.
She lost her life Wednesday night (April 10) after suffering 75% burns all over her body.
Eleven people, including madrasa principal Sirajud Daula have so far been arrested in connection with the arson attack and murder. The madrassa has suspended all activities.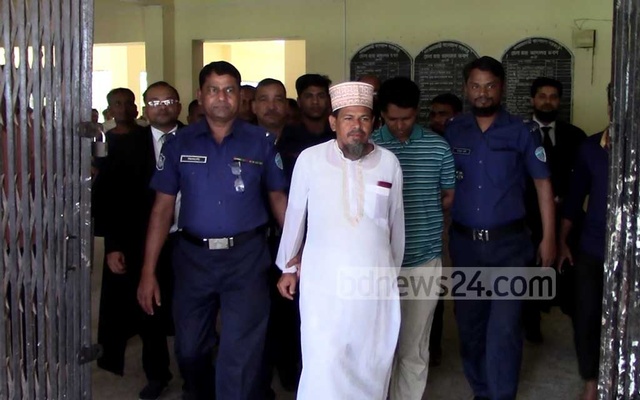 According the The Dhaka Tribune, Sirajud Daula tried to molest Nusrat at least three times before her family filed the sexual harassment case last month, which led him to direct his followers to kill the girl.
The incident has sparked outrage across the country, with people taking to the streets to protest.
"The prime minister directed the law enforcement agencies to expose the culprits who are involved in the killing of Nusrat and take punitive actions against them," The Daily Star quoted the prime minister as saying.
A video clip that has emerged on social media shows Nusrat recording her statement to the police. In the video, Nusrat is seen telling a police official, Moazzem Hossain, to take action against Sirajud Daula. He tells her the incidents were nothing major before sending her home and assuring her of taking steps. However, no action was taken against Sirajud Daula, according to the Dhaka Tribune.
In the video, Nusrat said she was harassed by the principal more than once. In her first year, Sirajuddaula had asked her to uncover her face after Nusrat.
"I refused. Then he said he liked me. I was surprised to hear that. I told him, 'What are you saying? You are like my father, you are my teacher. I felt really bad," she said in the clip.
The police also found a letter Nusrat wrote in her class notebook, describing how the principal sexually assaulted her.
Following are some excerpts from the letter, as reported by the Dhaka Tribune.
"I will fight till my last breath. I made a mistake by trying to kill myself first, but I won't do that again. Killing myself will mean I lost. I won't die, I will live. I will punish him [Sirajud Daula].
"I will punish the one who hurt me in a way that others will learn a lesson. God willing, I will give him the maximum punishment possible."