KARACHI: With the #MeToo movement mushrooming in the world, some ripples also made it to Pakistan. Though it didn't push (yet) the conversations as it did elsewhere, it did shed light on the state of affairs for women in Pakistan. On Women's Day this year, we take a look at demographics of Pakistani women.
The data comes from World Bank's Gender Portal Data and UN Women Pakistan:
48%
is the overall population of women in Pakistan
22.5%
of women are part of labor force
14.4 %
of women are employed in industries in Pakistan
25%
of women are wage and salaried workers
60
is the number of seats for women in Parliament out of a total of 342
57%
is the female mortality rate
30%
of women (age 15+) are living with HIV in Pakistan
2.9%
of women are employed in senior and middle management positions
21%
of women in Pakistan are married before the age of 18
27%
of women experience intimate partner or domestic violence in their lifetime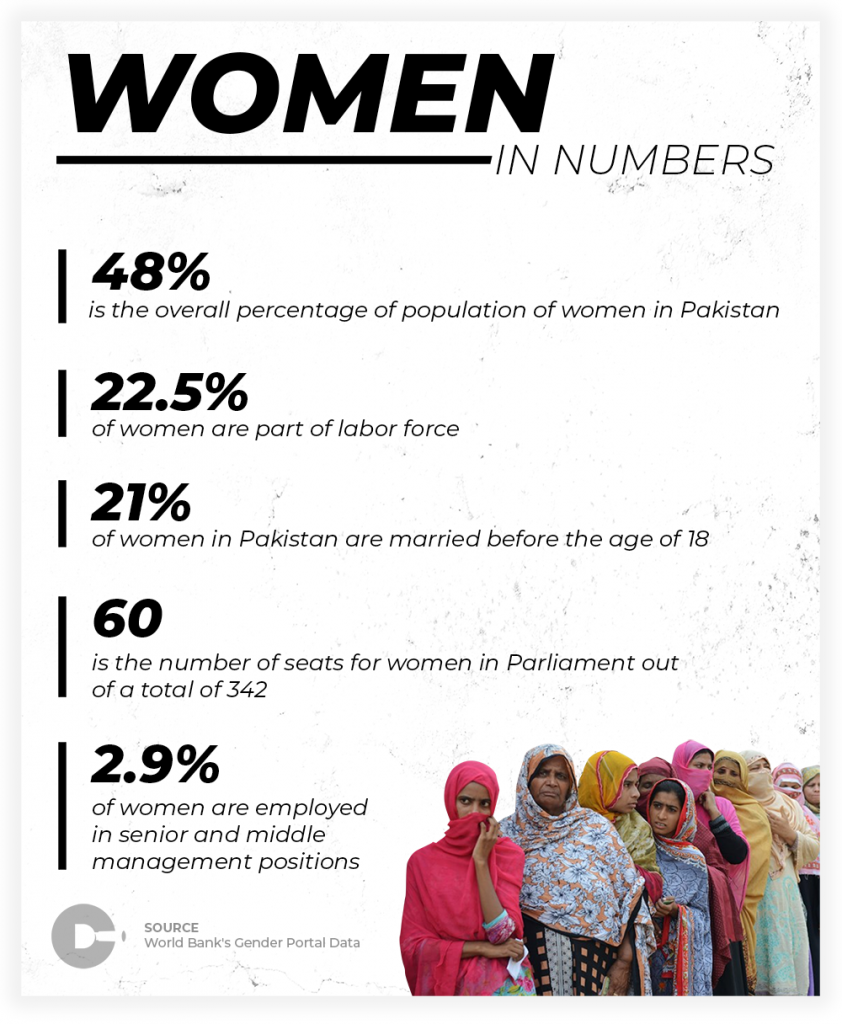 Follow our coverage of Aurat March 2019 here.