KARACHI: What happens at the Academy Awards is everybody's business and for good reason. Over the years, the film industry's most-awaited event has grown more and more political, with people rallying for better representation of  minorities (think #OscarsSoWhite) and movies with meaningful themes to be given due recognition.
Regardless of the political spectrum people lie on, everybody watches the award ceremony with intense anticipation. And Oscars 2019 were no different. Here are some of the most heart-warming things that happened on the night of the 91st Annual Academy Awards:
1. Rami Malek's heartwarming reminder to accept immigrants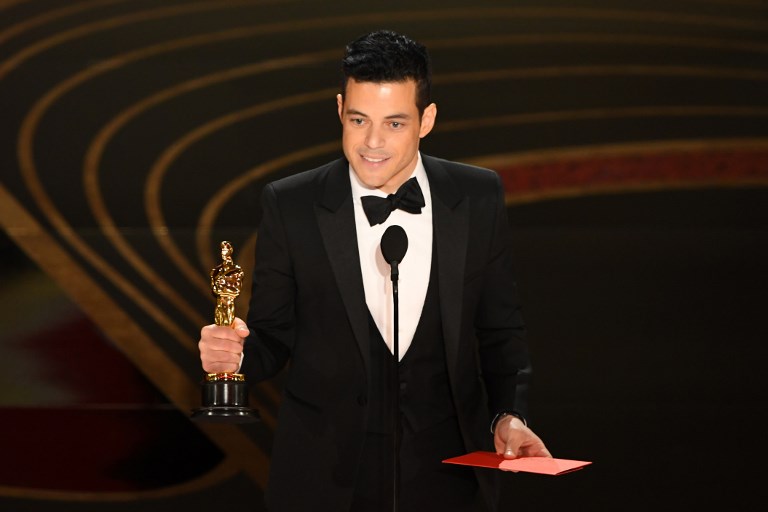 The 37-year-old actor won an Oscar for Best Actor for playing Freddie Mercury in "Bohemian Rhapsody", which was also the first ever Oscar nomination of his career. Malek, who is a first generation Egyptian-American, gave an acceptance speech that was nothing short of moving.
"We made a film about a gay man, an immigrant, who lived his life unapologetically as himself… [This film] is proof that we're longing for stories like this," Malek said.
"I am the son of immigrants from Egypt. I'm a first-generation American. Part of my story is being written right now."
Read: A history of Pakistani films submitted for Oscar consideration
2. Veteran filmmaker Spike Lee won his first Oscar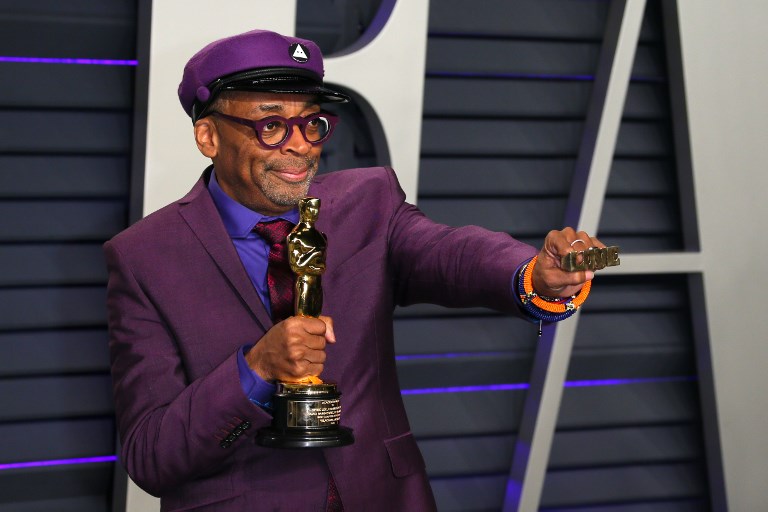 It was a long time coming for veteran filmmaker Spike Lee, who received the Award for Best Adapted Screenplay for "BlacKkKlansman" — true story of the first African-American detective Ron Stallworth who launched an undercover operation in the early 1970s to expose the American white supremacist hate group Ku Klux Klan.
Lee started his film-making career back in the early 1980s but had never won any Oscar, except for an honorary award that he received from the Academy in 2015. His films have been praised for their comprehensive understanding of racism in America and the intricacies of black culture. In 1990, his film "Do the Right Thing" — about racial tensions in a black New York neighborhood—  was nominated for the award for Best Picture but lost it to "Driving Miss Daisy", a much lighter attempt at depicting the culture and politics of the Jim Crow era.
History repeated itself in 2019 when "BlacKkKlansman" lost to "Green Book", something which the filmmaker was not happy about.
"I'm snake bit. Every time somebody is driving somebody, I lose – but they changed the seating arrangement!" Lee told reporters back stage of the Dolby Theatre.
3. Mahershala Ali won another Oscar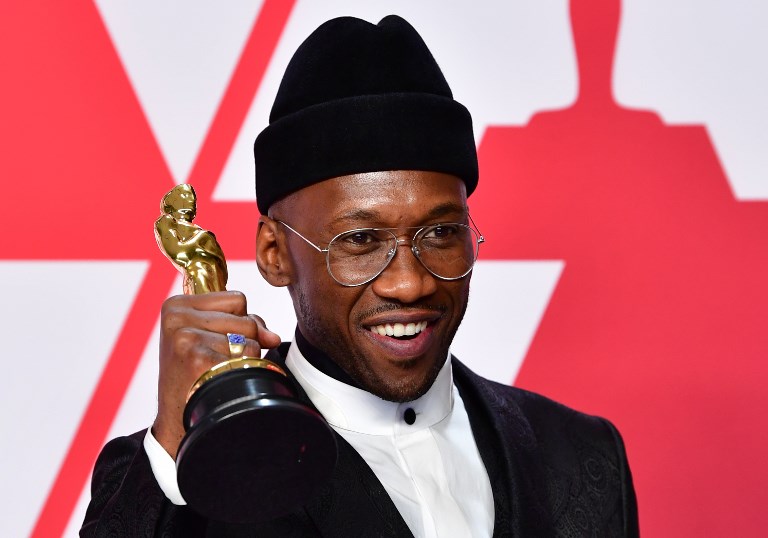 African-American actor Mahershala Ali received his second Oscar for best supporting actor for his role as Don Shirley in "Green Book". Ali received his first Oscar in the same category in 2017 for "Moonlight", widely reported as the "first Muslim actor to win an Oscar". Yesterday's win was yet again a milestone as Ali became the second black actor, after Denzel Washington, to win an Oscar more than once.
4. Billy Poster flaunted a black evening gown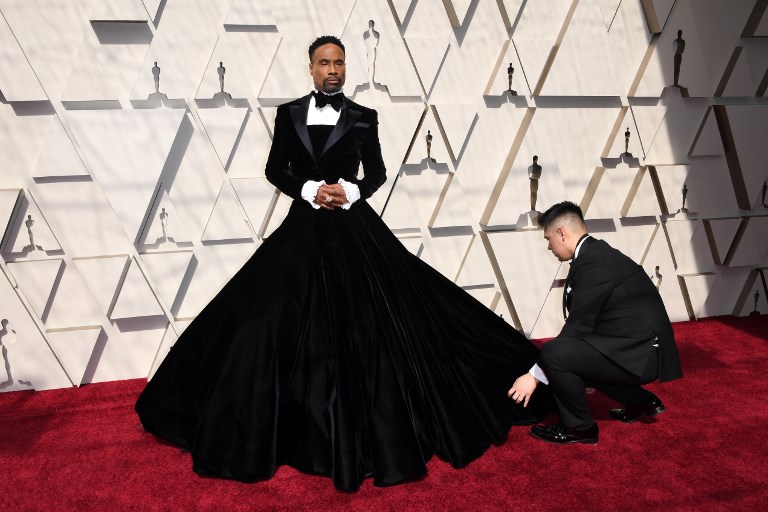 Actor and dancer Billy Porter, star of Ryan Murphy's vogueing series called "Pose", stunned everybody at the 91st Academy Awards as he strut across the floor wearing a black ball gown custome-made with a tux and a bow tie.
"I grew up loving fashion, but there was a limit to the ways in which I could express myself. When you're black and you're gay, one's masculinity is in question," he told Vogue. "I dealt with a lot of homophobia in relation to my clothing choices."
"My goal is to be a walking piece of political art every time I show up. To challenge expectations," he said.
5. Menstruation gets recognition at the Oscars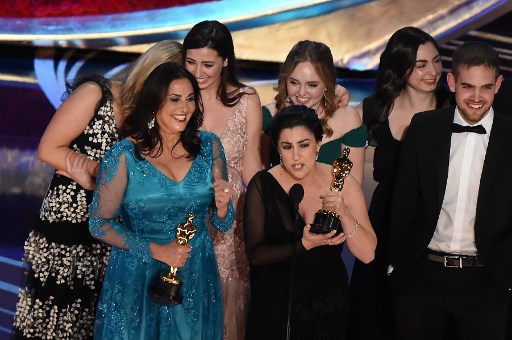 A documentary film called "Period. End of Sentence" won the Oscar for Best Documentary Short. It tells the story of women living in rural India that are standing up against period-shaming as they go about the pad-making process.
The film was directed by 25-year-old Rayka Zehtabchi, who couldn't help but tear up in the acceptance speech.
"I'm not crying because I'm on my period, or anything," Zehtabchi said, as the crowd roared at the (unintended) pun. "I can't believe a film about menstruation just won an Oscar."
6. Winning an Oscar, it's 'hilarious'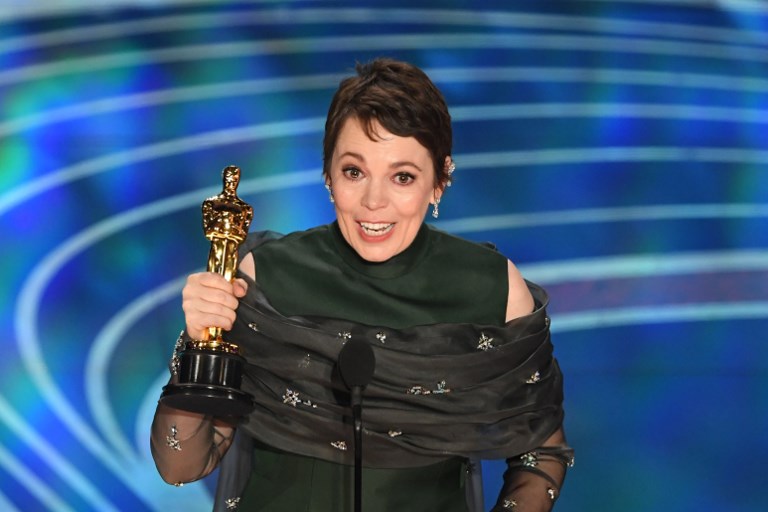 Many were shocked when Olivia Colman won the Oscar for Best Actress for her role as Queen Anne in Yorgos Lanthimos's dark comedy "The Favourite"
"It's genuinely quite stressful," she said, as she steadied herself to give her acceptance speech. "This is hilarious – I've won an Oscar!"
Her reaction was both adorable and humanising as it goes to show how nerve-wrecking the event can be for an artist who has been trying to make it.
Despite securing 10 nominations, "The Favourite" only received one award. Colman made sure not to forget her co-nominees, giving a nod to Lady Gaga and Glenn Close.