KARACHI: At only eight years old, Ayesha Ayaz is the youngest Taekwondo star to win a bronze medal for Pakistan at the 7th Fujairah Taekwondo Open Championship in UAE.
Ayesha comes from Swat Valley, which has produced some of the most talented young girls in our country, with Nobel Laureate Malala Yousufzai topping the list.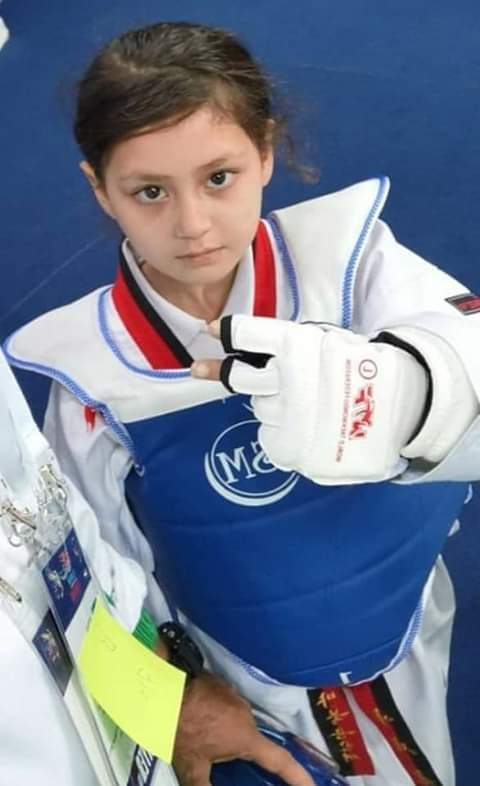 Read: Meet Samina Noreen-the first and only female constable from Chiniot
Ayesha hails from a family of trainers and sports champions. With her father also into Taekwondo, she grew up watching his training sessions . She was introduced to martial arts at the age of three and used to practice with her brothers, according to Gulf News. Since then, she has bagged a number of district and provincial medals.
Special Assistant to Prime Minister on Media Iftikhar Durrani tweeted that Imran Khan is soon to meet the youngest Taekwondo star.
There is little investment from the government in sports and young people who dream of having a career stemming straight from the love of sports face a lot of hurdles and disappointment. For girls and women in Pakistan, the challenges are multifold owing to conservative views of society, starting from their own families. Still considered a man's domain, there is little to no public or private interest in young women pursuing sports. But there are examples like Ayesha Ayaz who are doing their small bit in changing narratives.
"It is her's and my dream to see her participate in Olympics and raise Pakistan's flag high at the global event," Ayesha's father told Gulf News.