KARACHI: Pakistan currently has a population of over 200 million people divided across all provinces, of which about 50 million are part of Sindh.
With a huge population and limited resources in the country, it's important to be a control of population growth. Sindh Assembly aimed to address this concern recently, which resulted in a surprising yet much-needed turn of events.
Read:The political contributions and sacrifices of our First Ladies
Female lawmakers demanded that men should be sterilised in order to control the population of Pakistan, reported The Express Tribune.
A boss move indeed. Here are three women and what they said about men, now bearing the burden of ill health caused by contraceptive measure.
1. Rana Ansar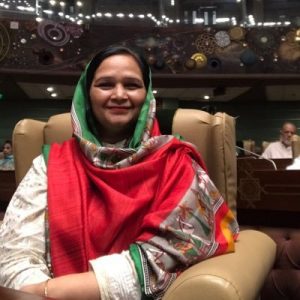 Muttahida Qaumi Movement MPA Rana Ansar said that while other countries such as China, Iran and Russia are looking for ways to control their population, people in Pakistan "consider women as child-producing machines". She continued, "We should include this issue in our syllabus and start mass mobilisation in every nook and cranny of Sindh. Not only women, but male health workers should be appointed to sterilise men."
2. Nusrat Seher Abbasi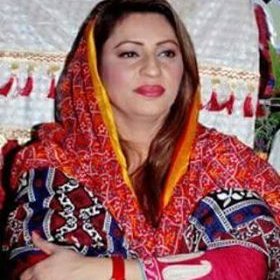 Grand Democratic Alliance's Nusrat Seher Abbasi supported the idea and explained that it's always the women who have to suffer in every field whereas men get away without making any sacrifices. She stated, "Even in family planning, only women are being sterilised to prevent pregnancy. This causes serious complication to the mother's health. Why are women being made the scapegoat and forced to sacrifice their lives? There should be a strict law which ensures male sterilisation."
3. Shehla Raza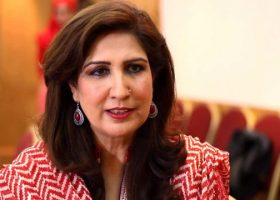 Minister of Women Development Shehla Raza also lent her support to the other women from the assembly. She added, "We should care and protect women too. When they give birth to more babies, there is greater risk of mothers dying and giving birth to weak and abnormal children. It is not possible for a poor man to feed a dozen children and provide education and other facilities. We can only compete in the world when you have mentally and physically healthy people in society."
Read:With less than 8% tickets allocated to women, under-representation in Parliament to continue
While these women brought a very important issue to light, to no one's surprise, their suggestions on planned parenthood ruffled a few (male) feathers. Chanting religious slogans, TLP MPA Muhammad Qasim said the country is suffering because the people are moving away from the way of God. Rejecting the resolution and suggesting everyone to pray five times a day, he said that one should not interfere in God's plans.
That's all folks!