KARACHI: After the likes of Sajid Khan, Alok Nath and many others were accused of sexual assault, famed film-maker Rajkumar Hirani who has been accused of the same by a member of his production staff . An assistant director who worked with the film-maker on the sets of Sanju revealed that Hirani harassed her on multiple occasions.
In an interview published by HuffPost India, the assistant director stated that Hirani harassed her many times between the period of March 2018 to September 2018. The survivor alleged that the film-maker misbehaved with her at multiple occasions, which she wrote in an email addressed to Sanju co-producer Vidhu Vinod Chopra and his wife Anupama Chopra. Script-writer Abhijat Joshi was copied in the email, as well. The accuser wrote that Hirani first made a "sexually suggestive remark" and then sexually assaulted her at his home-office. Recalling the April 9, 2018 incident, she added, "I remember forming these words on my lips – 'Sir. This is wrong…Because of this power structure. You being the absolute power and me being a mere assistant, a nobody –  I will never be able to express myself to you'. My mind, body and heart were grossly violated that night and for the next six months."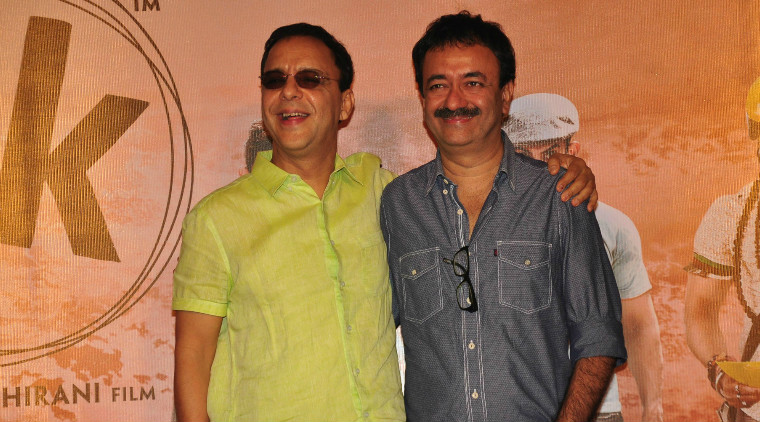 The publication also reached out to friends of the victim, who said that they had been told about Hirani's actions. The accuser said she tried to conceal the director's actions and act normal as her father was suffering from an illness and desperately needed a job. She said, "I had no choice but to be polite to him. It was unbearable but the reason I endured it all, until I couldn't, was because I didn't want my job to be taken away from me, and work to be questioned. Ever. I was worried that if I left midway, it would be impossible to find another job in this industry if he were to speak badly about my work. Because if Hirani said I wasn't good, everybody would listen. My future would be in jeopardy."
Hirani, on the other hand, has denied all allegations. His lawyer Anand Desai spoke on the director's behalf and said, "Our client states that the allegations made against him are false, mischievous, scandalous, motivated and defamatory." Desai also shared print outs of Hirani's conversation with the victim that claim the two only had professional correspondence.
He said, "These communications establish that the allegations made against our client to you, that have given rise to your queries, are false and completely unjustified. Our client Mr. Rajkumar Hirani has instructed us to state that he has granted you inspection of the written communications twice, the second time being today, when the same were organised in chronological sequence, pointing out the written communications from the "complainant" in context of the timelines of the allegations made by the "complainant" resulting in your questions."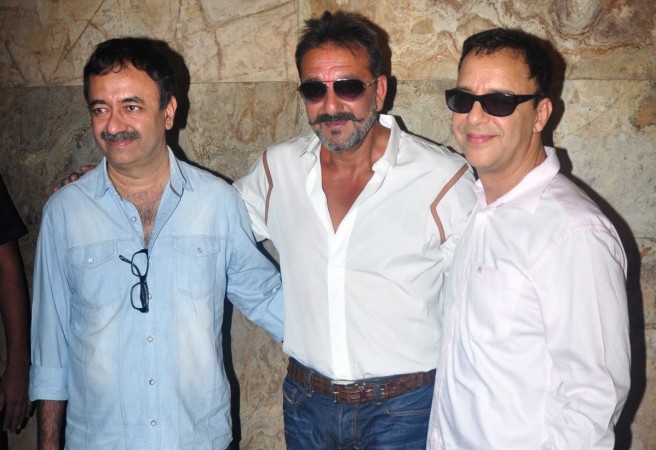 While the Chopra didn't respond to any comments earlier, Anupama, in an email dated December 5, 2018, confirmed that the survivor shared the incident with her and that Vinod Chopra Films (VCF) has set up a committee to address such complaints. She said, "I've met the complainant twice. Both times, I have offered my full support and recommended that she take the complaint to a legal body or a neutral party since we cannot be arbitrators or judges on this. She stayed at our house for two nights. We also provided the number of an expert on the issue so she could talk to a professional.  She said she needed time to think through how she will take it forward.  I did not want in any way to pressurise her or steer her in any direction.  As Vinod and I told her then, she has our full support and we are fully respectful of whatever decision she has taken."
Later, Joshi, too, confirmed that he was aware of the woman's complaint. He told HuffPost India, "It's my duty to listen to the woman patiently. I am here to support her. I'm trying to do the best thing possible. I can assure you that I will do what is ethical."