KARACHI: It has been an active couple of hours for Salman Shaikh, more commonly known as Mani. He first became the topic of discussion when his Instagram account posted a very offensive image of Tarana Burke, an African-American civil rights activist and founder of the #MeToo movement. Unsurprisingly, angry critics flooded the post with their comments and eventually the post was deleted.
Read: Watch: Pakistani male celebrities and their problematic take on sexual harassment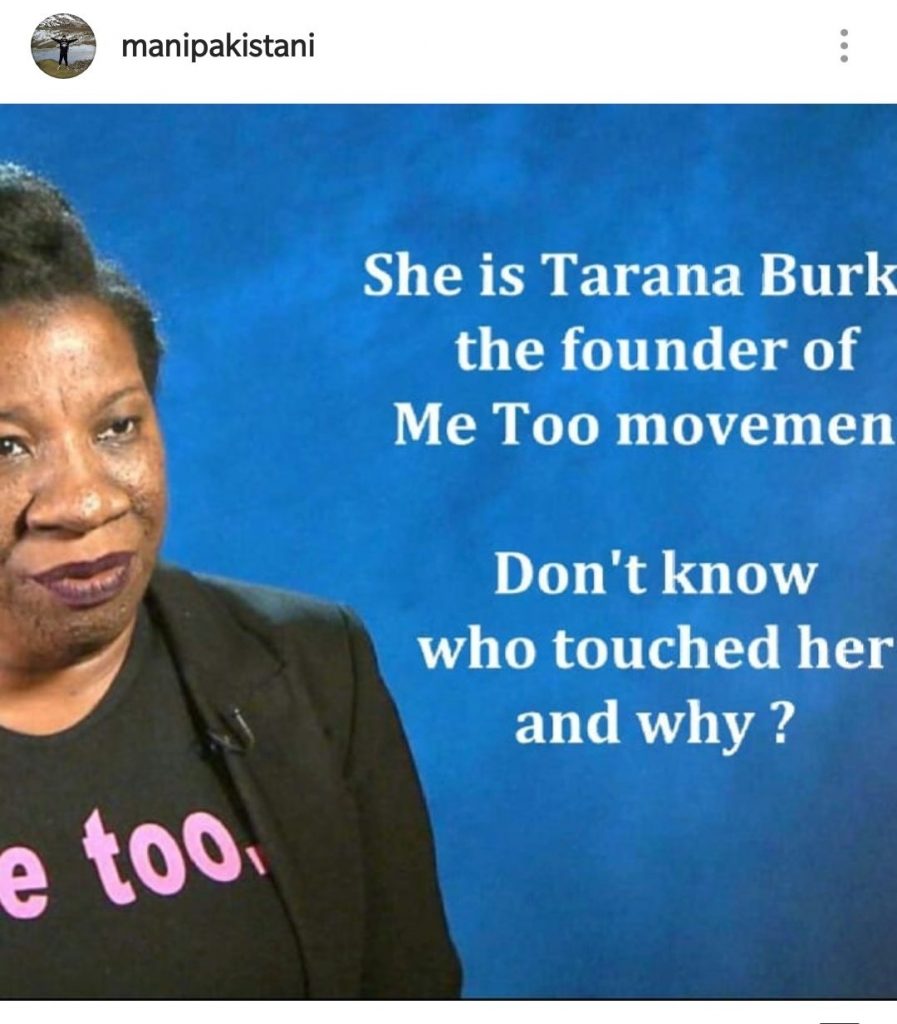 Mani took to his Twitter to apologise, blaming his PR team for the mishap.
We aren't one to forgive so easily when it comes to mysoginy and making a mockery of a movement like #MeToo but then something else resurfaced: an old clip of Mani and Mathira on Nida Yasir's morning show, back in 2013. In this cringe-worthy clip, Mani is constantly slut-shaming Mathira. The controversial celebrity was discussing her decision to appear in a condom commercial where she says that protection is important because Pakistan is overpopulated and there is a need to control that. And that people should only have children if they can afford it.
Read: Sadaf Kanwal's problematic thoughts on #MeToo need to be put to rest
Mani took the opportunity to make her feel extremely uncomfortable. For example, he keeps asking her if she's ever 'sold anything', to which Mathira shakes her head. He keeps pushing her to reconsider and then says this: "Why did the thought of you come to their (the condom company's) mind then?"
And then there are other examples of his inappropriate behaviour. "You've tested the faith of so many Muslims by calling Mathira to your show today," he says to Nida. He then makes a comment on her dressing too."Mathira has never worn so many clothes before, please clap for her," to which Nida Yasir jumps in to ask, "Mathira, you aren't feeling hot are you?"
Watch the clip below and decide whether we should accept his apology or not: