KARACHI: You don't have to believe in horoscope to be fascinated by your zodiac signs and the symbols and characteristics they entail. Leo, which is arguably one of the most popular (spoken like a true Leo) zodiac signs, is marked with the symbol of a lion making it quite a hit with its holders. If you try to read up on this zodiac, the major themes you will come across are ambition, pride and confidence. And since all of these traits are also part and parcel of being a celebrity, you can't be all that surprised that we want to know about which of our fav stars have Leo as their star.
Does that make any sense?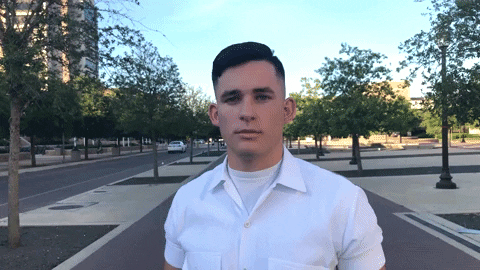 Anyway let's not be too cryptic about it. Basically people who of this zodiac are born between July 22 and August 23. And since July 22 is just around the corner, what better time to list down these names?
Read: 5 times Virat Kohli proved he's truly in love with Anushka Sharma and life just isn't fair
1. Barack Obama
Yes, that's right. The 44th president of the United States of America is a Leo. Oh and Mr. President sure knows how to tweet!
So keep dreaming big my friends!
Birthday: August 4 (in case you want to wish him on Twitter or something)
2. Jennifer Lopez 
Being a Leo doesn't mean you'll only destined to be a country's leader, you can excel at any talent you have. Don't believe us? Take JLO's example.
Could she be more perfect?
Birthday: July 24
3. Sanjay Dutt
Sanju baba is also a Leo. So if feel like you're failing at life, watch his recently released biopic for some much needed motivation.
Remember, a Leo always gets back up even after the worst of falls.
Birthday: July 29(Woh cool hone ke liye Leo hona zaruri hai kya?)
4. Viola Davis 
Speaking of people who never give up even when all powers are against them, guess who else has proved she's a lioness at heart – Viola Davis. She is best known for playing Annalise Keating in the hit television series How To Get Away With Murder. 
Last year, she made 'herstory' by becoming the first black woman to have won an Oscar, Emmy and Tony for her acting.
Birthday: August 11
5. Sridevi Kapoor
One of the few Bollywood female actors to have been referred to as 'Superstar,' Sridevi ruled the Indian film industry during the eighties like a pro Leo. In 2013, the Indian government awarded her a Padma Shri which is the country's fourth highest civilian accolade. She passed away earlier this year.
Birthday: August 13
6. Roger Federer
Like we said, being a Leo means you'll be famous at whatever you do. Be it acting, singing, leading and even playing tennis. Meet Swiss professional tennis player, Roger Federer, who is currently ranked number 2 in the world men's single tennis by the Association of Tennis Professionals (ATP). And we have no doubt that our Leo pal will climb to number 1 in no time.
Birthday: August 8
7. Ben Affleck
Guess who else is a Leo and can be doing something every Leo would love to do: that's right, signing autographs.
Birthday: August 15
8. Mila Kunis 
She moved to the US from Soviet Ukraine on a religious-refugee visa at age seven and went on to become one of the most well-known Hollywood actresses! Typical Leo behaviour.
Oh but one thing that's very un-leo-like about her is that she doesn't maintain a social media presence. Come on, why you do this? But thankfully her husband does.
Birthday: August 14
9. Kajol Devgan
This is somebody who walks and talks like a Leo. If you've ever seen her interviews on Koffee With Karan, you may have already figured this one out for yourself.
Birthday: August 5
The last one is a surprise we've been holding onto for far too long. *cue drumroll*
Read: #WomanCrushWednesday: All the women you need in your life
10. Asif Ali Zardari
Pakistan's 11th president is also a Leo. LOL.
Two presidents on the list, must we join politics?
Birthday: July 26