KARACHI: If only we didn't have to wait four years for this much fun. A World Cup that started with a goal-fest ended with one too. Having seen arguably the worst World Cup of all time in 2010, infested with dull low-scoring games, one could be forgiven for being concerned about the already-declining status of international football. Russia 2018, though, was a World Cup to remember.
The opening game in which Russia thrashed Saudi Arabia 5-0 set the tone for an adventurous and exciting event. Russia's Group 'A' saw Uruguay top the group with a perfect record. Egypt, meanwhile, failed to impress. Mohamed Salah, having only just recovered from the much-publicised injury for Liverpool in the UEFA Champions League Final, was unable to inspire his team.
Group 'B' started off in thrilling fashion when Iberian neighbours Spain and Portugal played off a 3-3 draw. Cristiano Ronaldo once again carried forward an ordinary Portugal side with a superb hat-trick. Spain – a pale shadow of the side that dominated international football between 2008 and 2012 – were out of sorts throughout; an occurrence not in small part to a last-minute change of their manager.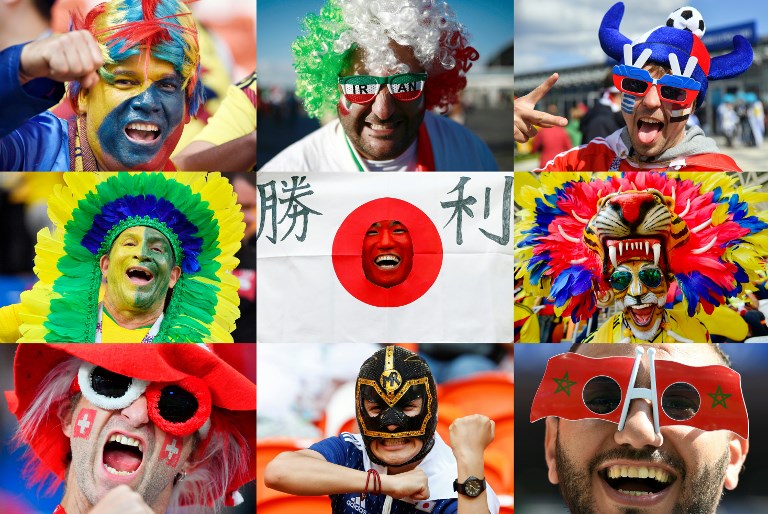 With France winning an uneventful Group 'C', it was left to the next group to create some drama. After losing 3-0 to Croatia, Lionel Messi and co were at risk of exiting at the earliest possible stage. Messi finally stepped in the decisive game against Nigeria with the opening goal. An equaliser put the Argentines at risk again. Marcos Rojo's late winner was too much for the onlooking Diego Maradona to handle, whose fluctuating moods through the match took away the headlines.
Switzerland, whose Kosovan-origin players scored in a memorable politically-charged match against the Serbs, joined Brazil in the next round from Group 'E'. Brazil, always expected to thrill fans, were instead unconvincing despite topping the group.
Group 'F' perhaps saw the biggest shock when defending champions Germany went out with a whimper: the fourth winner in the last five world cups to exist at the initial stages. Sweden and Mexico progressed instead.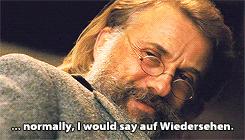 Belgium's 'Golden Generation' showed it meant business after winning all three group games in Group 'G'. England finished second after Tunisia and Panama failed to ignite the tournament.
Group 'H' brought into focus FIFA's controversial new 'fair play' rule when Japan pipped Senegal to second spot (behind Colombia) after finishing level on points. Japan accumulating fewer yellow cards meant that they were happy to accept defeat in their encounter against Poland with 10 minutes left to play. In addition to the 'fair play' rule, video assistant referees (VAR), also introduced for the first time, created as much controversy as they solved. While being able to make some correct decisions with the benefit of replays, there were several occasions when it just created further confusion and failed to actually provide a definite verdict, instead disrupting the flow of the game coupled with establishing a vague protocol of when a referee should look to VAR for assistance.
Read: Pakistan has made it to the FIFA World Cup 2018 … kinda

As if Italy and Netherlands not qualifying and an early Germany exit were not enough, there were more upsets in the knockout rounds. Hosts Russia beat Spain on penalties before England –perennial losers in penalty shootouts – miraculously won theirs in a scrappy encounter vs Colombia.
A brilliant Edinson Cavani's double for Uruguay put Portugal to the sword before France ended any hopes of a Messi-Ronaldo quarterfinal face-off with a thrilling 4-3 triumph over Argentina.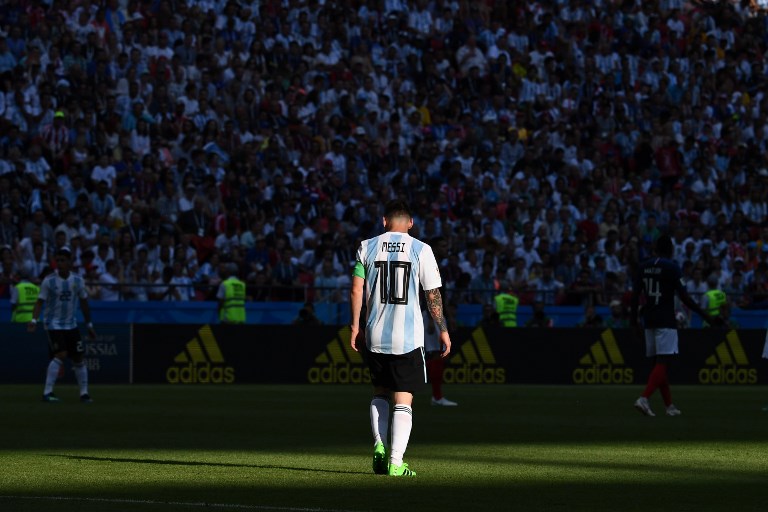 Brazil's 2-0 win over Mexico ensured the latter's streak of losing in the Round of 16 continued but the match was best remembered for the antics of Neymar; whose theatrical dives triggered viral internet memes. Belgium came from 2 goals to down the Japanese 3-2 in a classic before Croatia and Sweden completed the line-up for the last 8.
With France and England easily disposing off the challenges of Uruguay and Sweden respectively, it was the Belgians that sprang a surprise when their superb counter-attacking football sucker-punched Brazil 2-1. Croatia, meanwhile, ensured that there was to be no more participation for the hosts after a penalty shootout triumph to emulate their win from the spot against the Danes in the previous round.
In the semi-finals, France – by now the favourites – absorbed Belgian first-half pressure to strike back and score the only goal in the 51st minute to book a ticket to Moscow. Croatia, on the other hand, fought back to break English hearts and reach their first ever final with a 2-1 victory after 120 minutes.
It was left to the Belgians to pick up the pieces and showcase their enterprising style of play one more time, duly beating England 2-0 in the third place playoff to secure a bronze medal.
The final, meanwhile, was a repeat of the 1998 semi-final. Didier Deschamps – captain of his side in that match – was now in the dugout as manager. It was simply fitting for such an exciting tournament to end with such a flourish. The highest-scoring final since 1966 was also the first since 1982 to consist of a goal (two in this case) scored from outside the box; reflecting perhaps the adventurous nature of the event.
France, a complete team in all departments, were deserved winners. Unlike 1998, they did not need a Zidane-like figure to carry them forward. This unit was a well-oiled machine with Umtiti and Varane ensuring a water-tight defence, Pogba, Kante and Matuidi bossing midfield and Kylian Mbappe displaying a stunning burst of acceleration every time he sprinted forward from the wings.
Croatia and its extraordinary powers to win every time it played Russian Roulette (pun intended) were no match for the French who ran out 4-2 winners.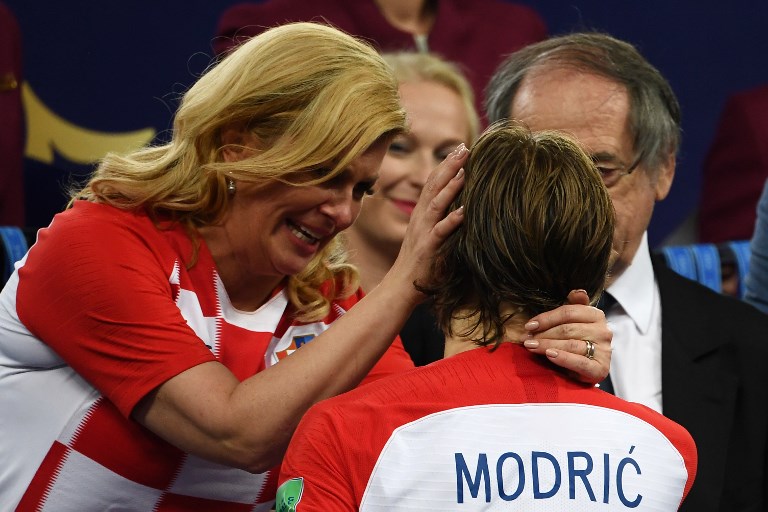 Ivan Perisic's fine shot and Mario Mandzukic's bizarre goal were in vain as the latter's own goal in addition to Antoine Griezmann's contentious penalty plus strikes from Pogba and Mbappe ensured that France would be crowned world champions two decades after their first triumph. Regardless of the controversial penalty given against Perisic for handball – the more you see it the harder it is to judge the intent – that triggered fresh debates on VAR, France justified the hype about their endless bottom of talent with a thoroughly professional triumph.
Sometimes events and teams really do live up to their hype.