KARACHI: If you're anything like us, you probably don't watch football and can only name the really famous footballers, that too by just their last names (such as Ronaldo and Messi). But lately, there's another footballer who's slowly becoming the world's favourite footballer and it's not just for his striking good looks. Mohamed Salah, more commonly known as Mo, has thrown the sporting world into a frenzy with the rate at which he scores goals for both his teams. The 25-year-old Egyptian footballer plays for his national football team and is also part of the famous English football club, Liverpool.
So why are we talking about him if we aren't football fans? Because Salah is not just an incredible sportsman, he's actually a pretty cool guy outside of the field too.
1. He's the first African to win the Professional Footballers' Association Player of the Year trophy
Which is like a big deal in football.
2. He's the fastest player in the upcoming FIFA 2018
Currently, the footballer's pace has risen from 93 to 99, which is the highest possible figure. He's even beat Ronaldo (who's pace is 98).
3. He's a team player
On several occasions, he has given interviews regarding the numerous awards he's won over the years. But he always points out that his individual awards aren't greater than his team's victory. For instance, when The Independent spoke to him about being the fastest player in Liverpool's history to score 40 goals in one season, here's what he said: "It's a great feeling. Of course, it's a great feeling. But you know I said in the end I am happy to score, happy to help the team, that's it."
4. He gives back to his community
According to Mirror, Salah does a lot for the people of his hometown, Nagrig, which is just 100km from Cairo. He has paid for an all-weather football pitch at his former school and equipment for the community gym. He also regularly visits his hometown to present children with football awards. Hell, sometimes he even pays for people's weddings!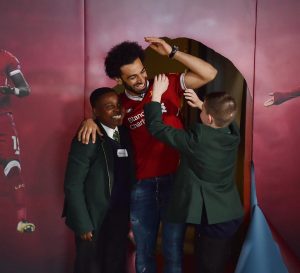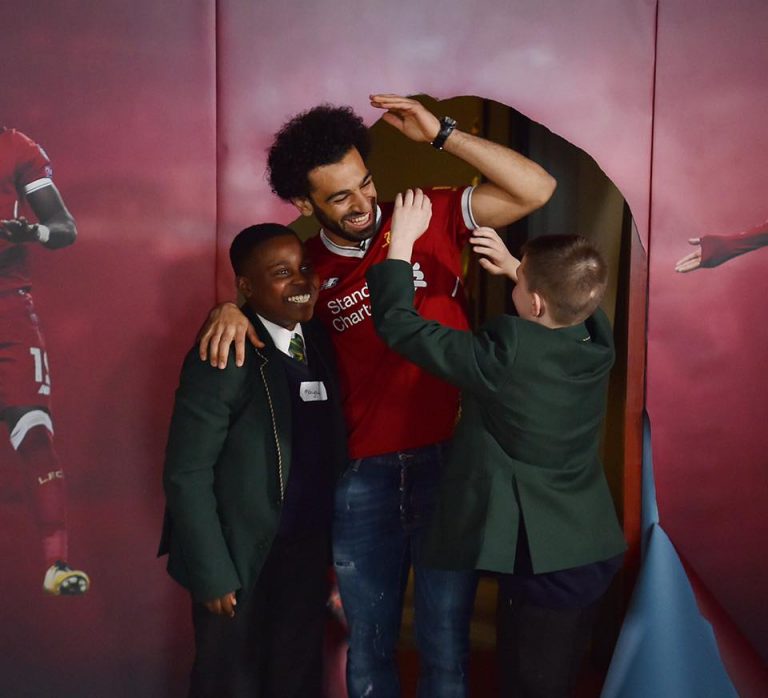 5. He's the most famous man in Egypt
We aren't surprised.