KARACHI: Over the past year, if there is one thing that we have realized, it is that there is no holding Pakistani artists back. Our artists, be it singers, architects, actors or filmmakers, have taken on the global stage and have wowed audiences with their creativity. Last year, we witnessed history in the making when Joyland became the first Pakistani movie to feature and win at the prestigious Cannes Film Festival. And this year, we have yet another Pakistani movie wowing audiences at Cannes 2023.
View this post on Instagram
In Flames by Zarrar Kahn, which is the first Pakistani movie to premiere at the Directors' Fortnight in well over four decades, is a horror movie that stars Adnan Shah Tipu, Bakhtawar Mazhar, Mohammad Ali Hashmi, Ramesha Nawal and Omar Javaid, all of whom graced the red carpet. After the screening, the movie received a standing ovation from the audience and will continue to screen at the Cannes Festival until May 27th 2023.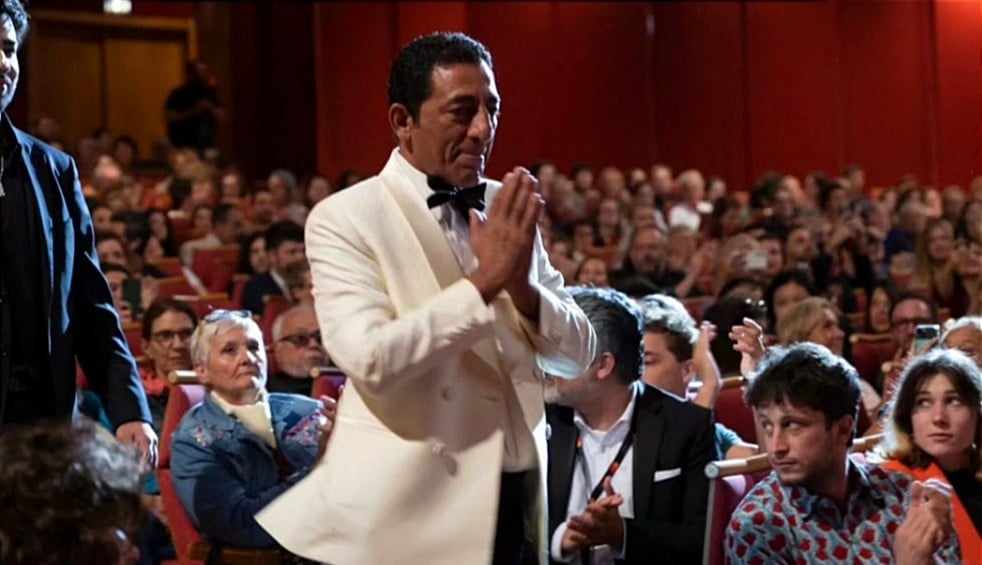 What makes the movie so fascinating is that it uses the patriarchal mindset so deeply instilled into our minds and uses that as a tool to incite horror in the audiences. The female centric story revolves around a naïve mother Fariha and her daughter Mariam. When Fariha's husband dies, she is forced to depend on her father who, unknown to her, has racked up quite a bit of debt. When he dies, things look bleak for Fariha and her two kids. While Mariam is well on her way to becoming a doctor, her 13-year-old brother is still dependent on her. So when a relative comes with a generous offer to help, Fariha doesn't think twice before accepting.
But her daughter has more experience with the world and warns her mother not to trust anyone blindly. Mariam has her own demons to fight though. Quite literally. She falls in love with a friend who he seems like the perfect escape until tragedy strikes. Now, Mariam has to deal with nightmares and visions of the dead returning to life in the form of demons.
View this post on Instagram
In Flames has also been selected by XYZ, an American film production and sales company, to head a slate of titles that will fall under the company's newly-launched global film initiative called New Visions.