KARACHI: There is one universal truth for all travelers: you will always come face to face with someone who identifies you as a tourist and tries to scam you. Apparently in Karachi, Clifton Beach is where that is likely to happen. Just ask vloggers Luke Damant and Dale Philip. Just this month, both vloggers, on two separate and unrelated incidents, came face to face with horsemen who tried to scam them. When the horsemen were not getting their way, they became aggressive and abusive even. They were also eventually arrested. But the internet is divided. Is this a classic case of a white man exploiting poor people or were the vloggers justified?
It all started on 8th March when Australian Vlogger, Luke Damant, made his way to Clifton Beach. Like most tourists, he got roped into a horse ride along the beach. Damant really seemed to be enjoying his ride along the beach calling it, "So picturesque, the sun glaring, got a bit on pink, a bit of orange. Haze in the sky, doesn't get much better than this." But soon, things turned sour. Damant ended the ride after a bit and was shocked to learn that the price for the ride which was initially settled for Rs.200 suddenly turned into Rs.3000. Things got messy when Damant refused to pay the over exaggerated amount because, "With scams like this, I try my hardest to not give in, as it can affect how tourists are scammed after me."
While Damant politely offered Rs.500 for the ride, the horseman became increasingly frustrated and kept following the Vlogger demanding more money. When the Aussie Vlogger refused to give in, the horseman became aggressive and the situation was turning physical until two locals stepped in.
Ten days later, the story repeated itself with Dale Philip. The Scottish Vlogger made his way to the Clifton Beach and took up a horse ride to Chunky Moneky. Unlike Damant, Philip could not speak even a bit of Urdu and so his instructions got lost in translation. While they agreed that the ride would cost Rs.200, mid ride, the horseman began saying that the ride to the amusement arcade was a long one and refused to tell Philip a definitive amount for the ride.
Eventually Philip cut the ride short when he realized that the horsemen were going the wrong way and claiming that the ride was worth Rs.5000. Philip paid them Rs.1000 but they simply were not having it and began to follow him and harass him until they literally run him off the beach.
Both of these videos were uploaded on social media by the vloggers and spread like wildfire. They were shared on several Facebook pages and groups and gained the attention of people in the police force. Sindh police was quick to take action and the men involved in both scams were promptly arrested and put into jail.
Both vloggers had different reactions to their experience. Damant seemed comparatively less bothered about the situation as he continued his trip in Pakistan. He wrote about his experience and the subsequent arrest in a more reflective and positive manner. Philip, on the other hand, took a more aggressive stand. And thus, left the internet divided.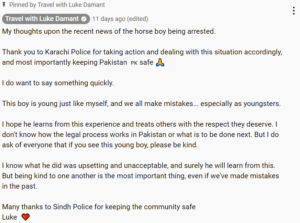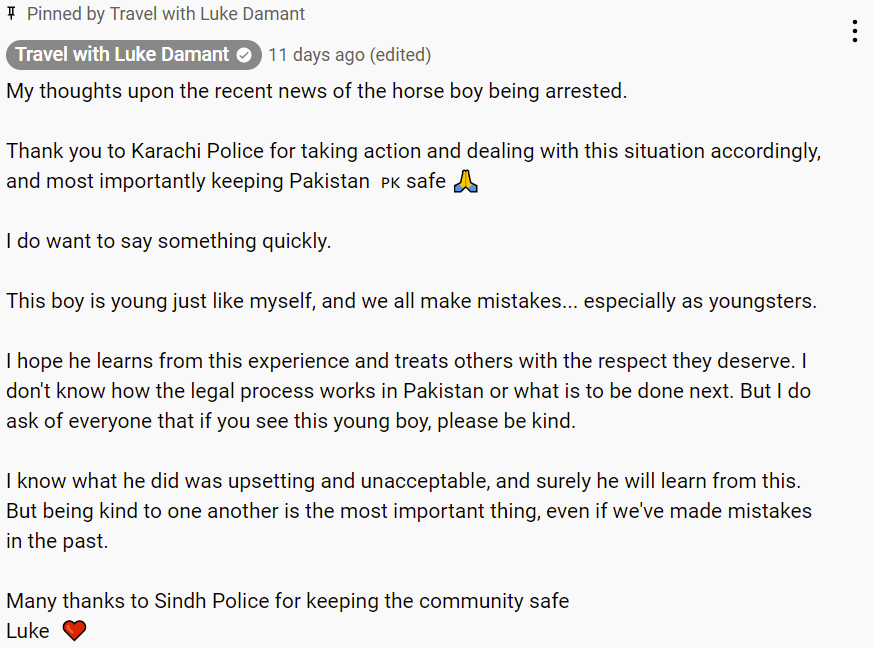 Many were quick to point out that the vloggers came to Pakistan and were showing the country in a positive light. From the food, to the hospitality to the culture, their vlogs are all organic and encouraging. They were not trying to defame Pakistan, supporters argued, and have posted similar videos to warn tourists in whatever country they visited. Furthermore, the men in both videos were aggressive and were a threat to people who visited the beach and so the arrests were necessary.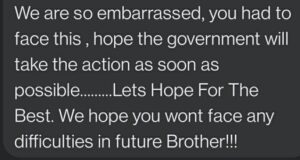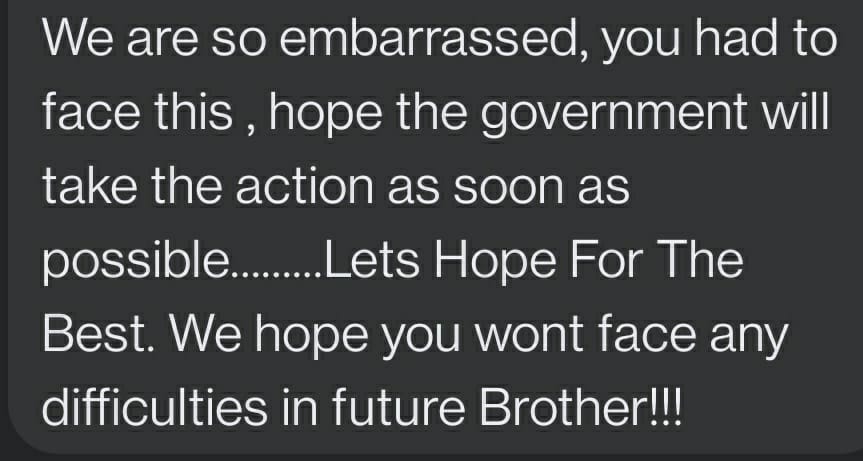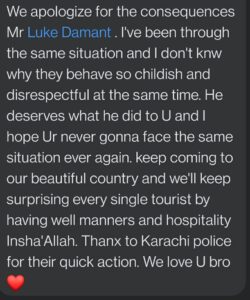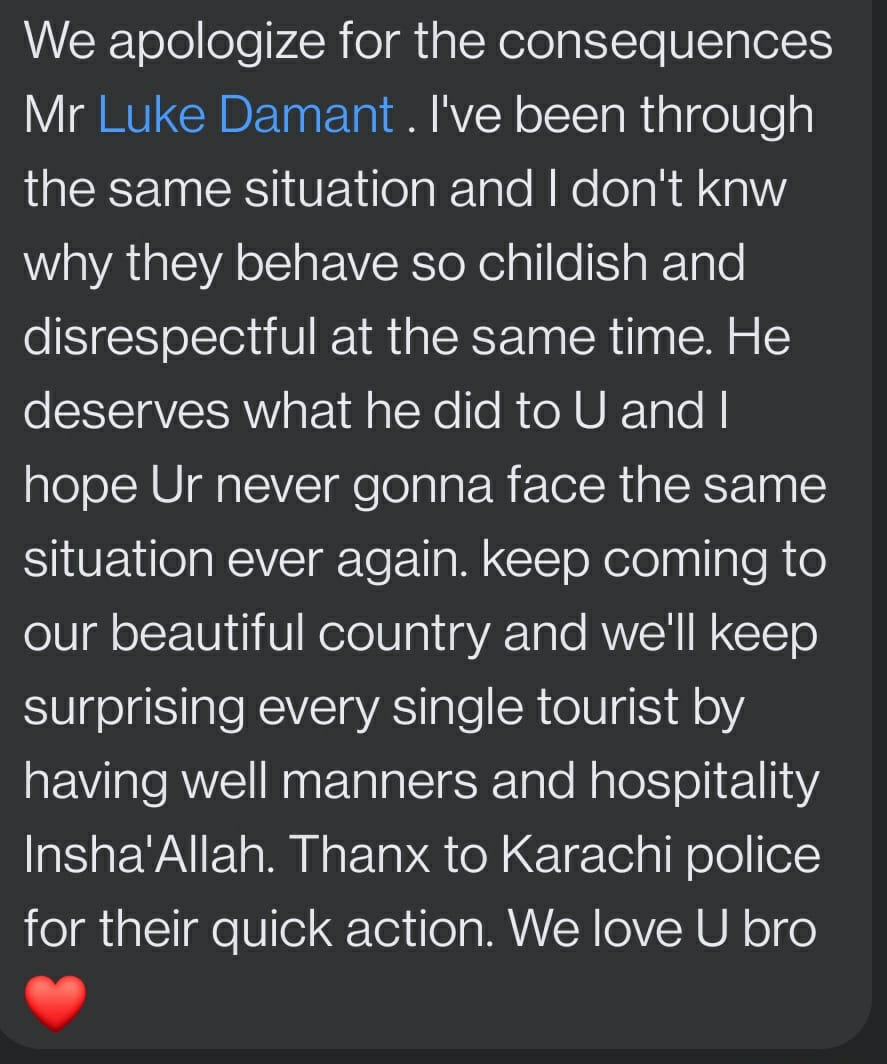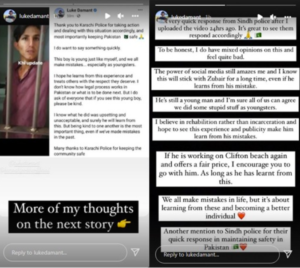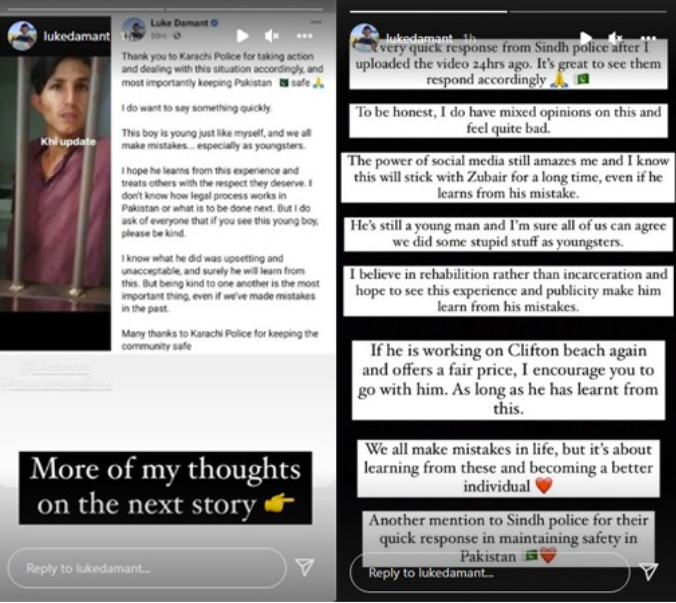 However, others felt that their attitude towards the horsemen was unfair. Paying them the amount they were asking for was nominal when converted. And even if they did not want to pay the horsemen, Dale Philip was especially under fire for mocking the horsemen on social media.
He tried to earn a living by cheating people, but now he's living behind metal bars thanks to Karachi Police.

Hopefully he learns there's no need to cheat foreign tourists. Most will give extra payment if they were shown a good experience and treated in an honest way. pic.twitter.com/HwdHmGpWqD

— Dale Philip (@Daleroxxu) March 19, 2022
View this post on Instagram
The question still remains: does this count as the white savior complex many foreign vloggers seem to have? Or were Damant and Philip only trying to capture a part of their experience?