KARACHI: Another day and another Pakistani male celebrity has been accused of sexual harassment. On Friday, Ayesha Binte Rashid, a journalist from Karachi, came forward with allegations of sexual harassment against Ali Noor. Ayesha shared screenshots of her WhatsApp chat with the singer and musician from May 2021.
 

 

View this post on Instagram

 
"You emotionally manipulated me and what happened in the back of my car while we were driving to the airport was sexual harassment," read Ayesha's message to Noor. She went on to call him a 'sexual harasser and predator'. According to the text messages, Noor had also threatened to put an end to Ayesha's friendship with Ali Hamza (Noor's brother) and Kami (drummer for Noori).
Ali Noor had responded to Ayesha's messages from a different number. In his response, Noor thanked Ayesha for the 'wake up call and realization'. He also asked her to forgive him and others around her. Noor also expressed his desire to start fresh with Ayesha and 'find a way forward'.
 

 

View this post on Instagram

 
After Ayesha publicly posted their conversations on February 18, Ali Noor took to Instagram to acknowledge the allegations of sexual harassment. In a now-deleted Instagram post and stories, Noor wrote a letter to his Nano and penned down his thoughts. The singer also shared the teaser poster of his next song, and wrote that he was glad that Ayesha finally put the screenshots out.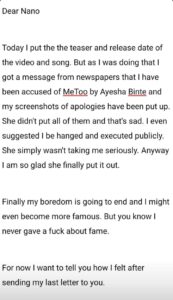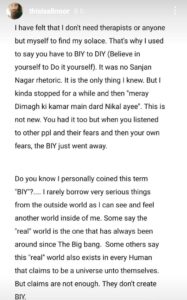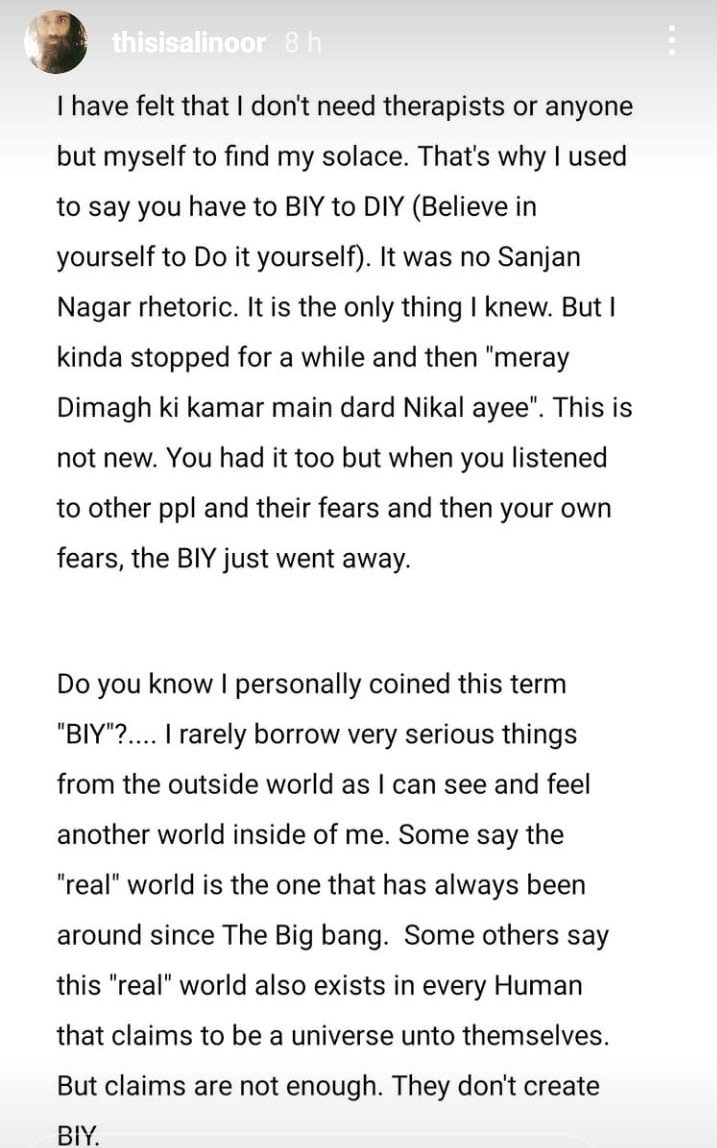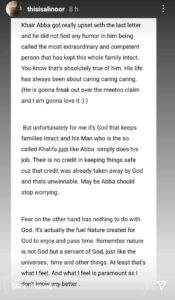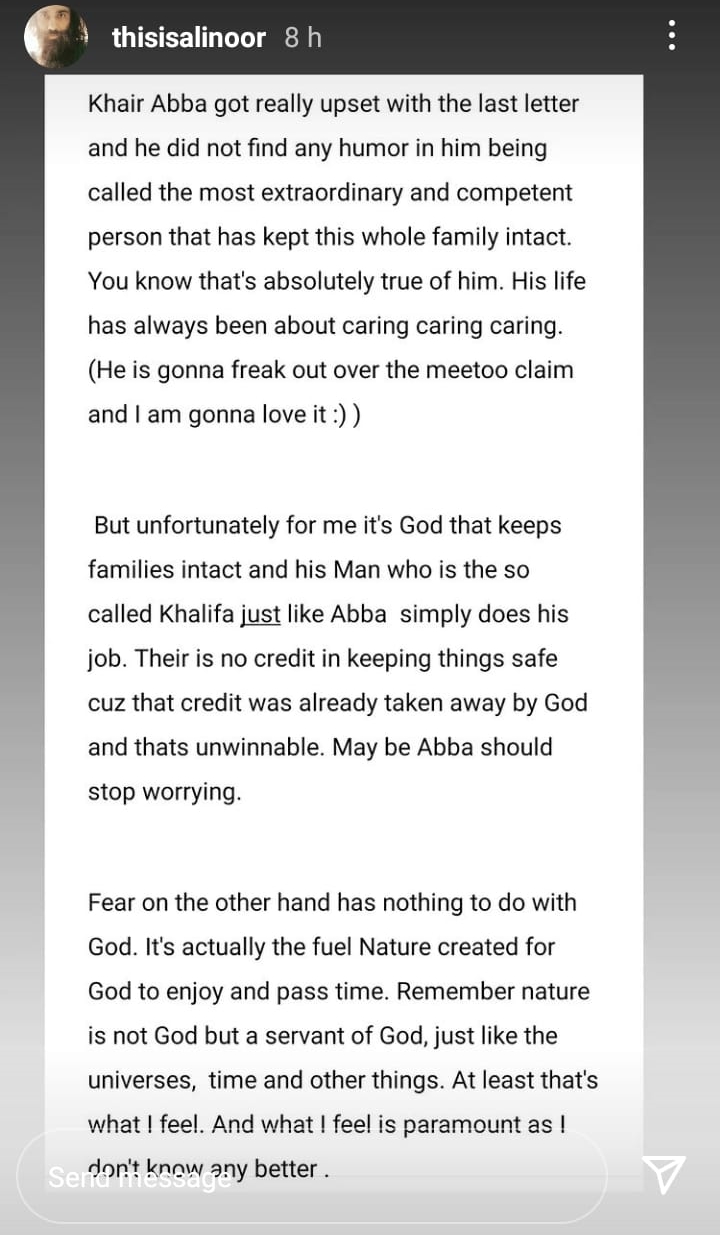 Later that evening, Ali Noor shared Ayesha's initial post on his Instagram stories and said that this was no 'PR plot to promote a new single', as some might have believe it to be. "This is serious shit and will have to be addressed," he wrote. "The newspapers are calling and I don't mind being called the worst person on Earth.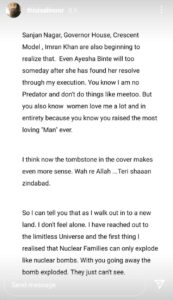 However, he requested that he be allowed to release his new song 'in peace' on the 22nd and will "address everyone's concerns and questions on the 25th."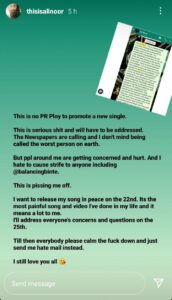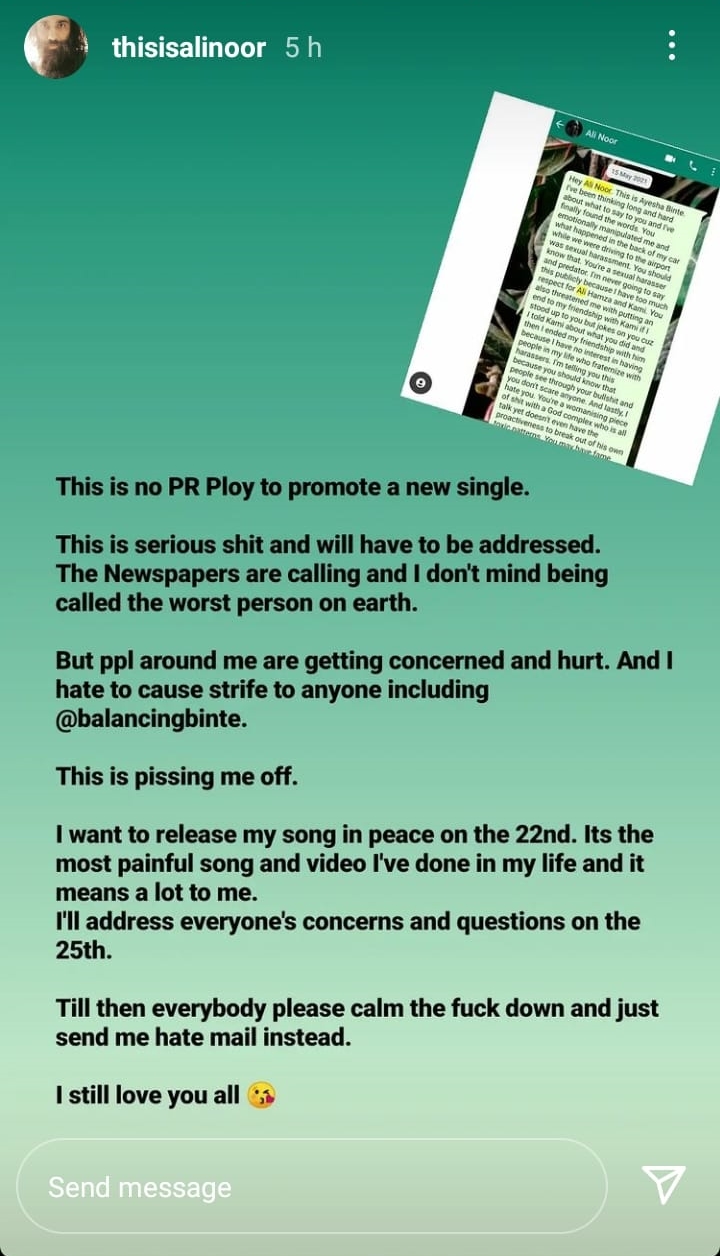 Earlier this morning, Ali Noor posted yet another story. This time, an apology to Ayesha. "After deeply deliberating various responses, I have come to the conclusion that the only right response is that I am truly deeply sorry," he began. "I cannot fathom your pain and only apologize once again. I am not an ill-intentioned person am definitely a work in progress. I hope that you can find some relief in my apology. Baaqi Allah Malik."