KARACHI: Quite an uproar had been created since the news spread that Delizia bakery refused to write Merry Christmas on their cakes. Many raised their voices on social media while others went to the bakery to investigate the matter. Some even called out other bakeries who were practising the same policy. Celebrities including Sanam Saeed have raised their voice against the incident and have taken to social media to raise their concerns for the rights of the minorities.
View this post on Instagram
The Zindagi Gulzar Hai actor took to social media to express her anger at Delizia bakery for their apparent policy. In her stories she stood firmly by the minorities and wrote, "The white in our flag represents solidarity with our minorities. We should start practicing inclusivity and respect." She then called out the bakeries in question and wrote, "If it's true that both bakeries refused to write 'Merry Christmas' on customer cakes then shame on you. And if it's a policy then it needs to be revised as soon as possible."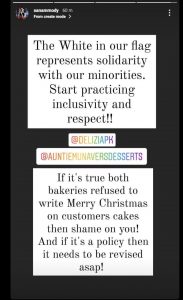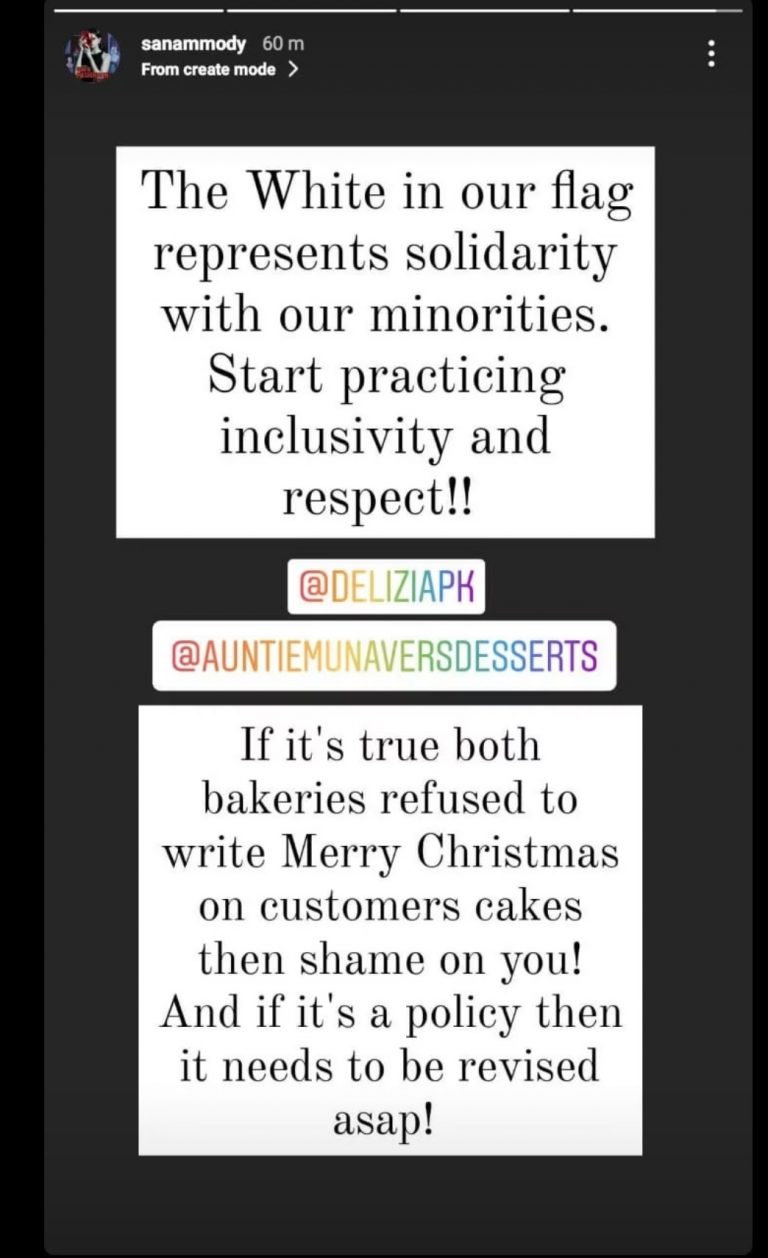 Sanam Saeed is not the only celebrity who raised her voice over the Delizia bakery incident. Syra Yousuf took to Instagram as well to voice her support for the minorities affected by the incident and wrote, "If not selling or catering to our Christian community comes from a place of religious sentiments then I hate to break it to you, you've got your religion wrong." She went on to share a verse from the Quran and followed it up by saying, "Let's learn to be tolerant. Let's learn to show respect to each other regardless of our religious beliefs. Let's learnt to be human."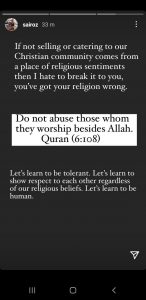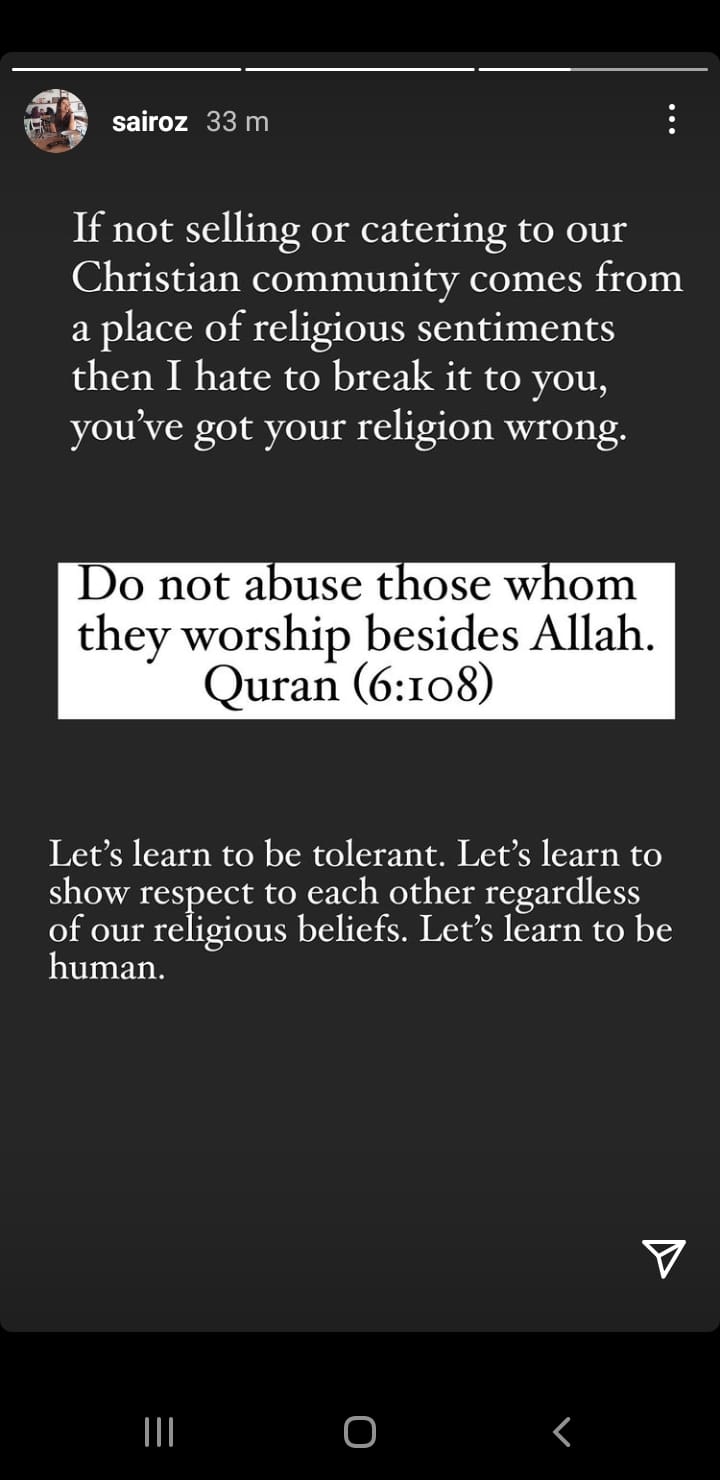 Anoushay Ashraf also took to social media to express her anger and said, "Writing something for someone else's faith doesn't make my faith weak." She went on to say, "Religion connects people, it brings us all closer, and it makes us love."
Exclusive: In conversation with Sanam Saeed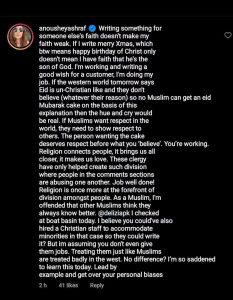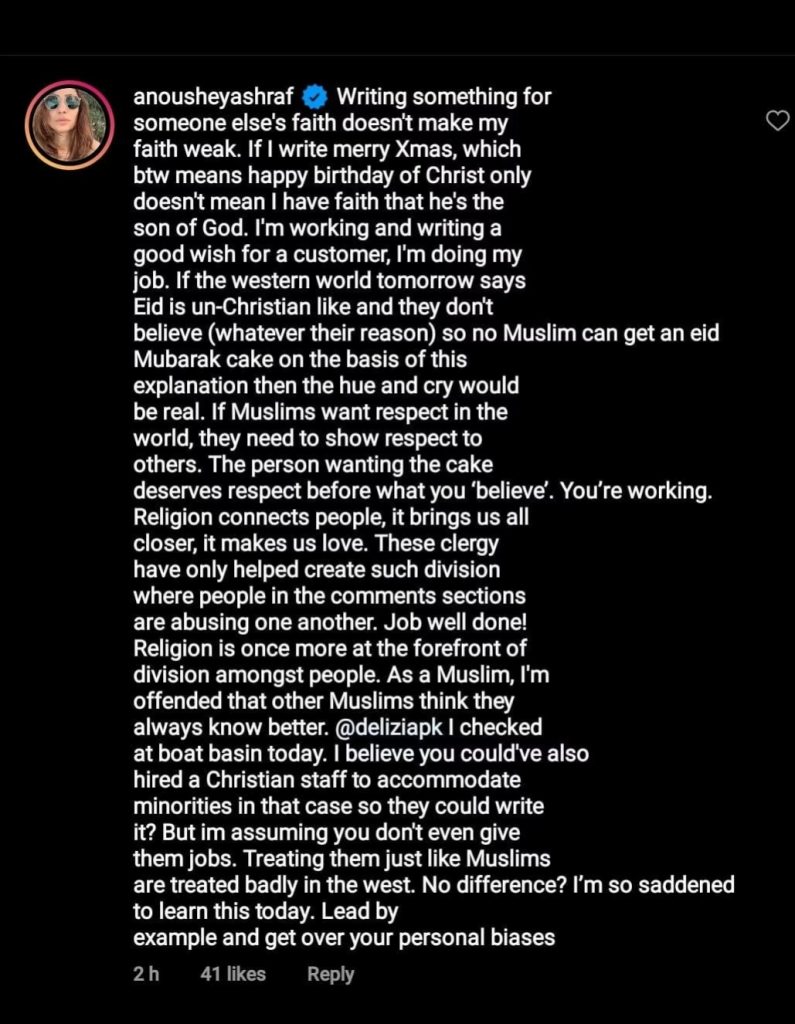 Sinf e Ahan actor Ramsha Khan also took to Twitter to remind bakeries "what the white in the flag stands for." To drive in her point, she shared a quote of Quaid e Azam which states that Muslims and non Muslims will all be treated equally in Pakistan.
Have the #Delizia & #AuntyMunaver teams forgotten what the white in the #Pakistan flag stands for? pic.twitter.com/kwqoHuQSCd

— Ramsha Khan (@ramshakofficial) December 22, 2021
Both bakeries are yet to respond to the backlash.