KARACHI: October marks Breast Cancer Awareness Month. Throughout October, health professionals around the world strive to increase awareness around the topic and encourage women to detect symptoms at an early stage. Survivors also choose to share their stories to prove that the cancer can be fought and reach out to the masses. As a step towards further raising awareness about Breast Cancer, Agha Khan University Hospital (AKUH) arranged a walk at their main Campus in Karachi. The Pink Walk held on October 26 witnessed staff members, journalists and celebrities join in on the cause.
View this post on Instagram
Actors like Ayesha Omar, Zhalay Sarhadi and Maryam Nafees were also spotted at the event as they aimed to encourage people towards acknowledging and tackling the problem. "In Pakistan, the lack of awareness around the subject contributes to a high mortality rate, compared to global data. The growing rate of breast cancer poses an increased risk for the country. We are at the edge of a precipice; the actions we take from here will determine the outcome in the fight against breast cancer," said Dr. Om Prakash, General Surgeon and Service Line Chief, GI and Surgery.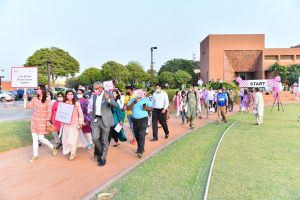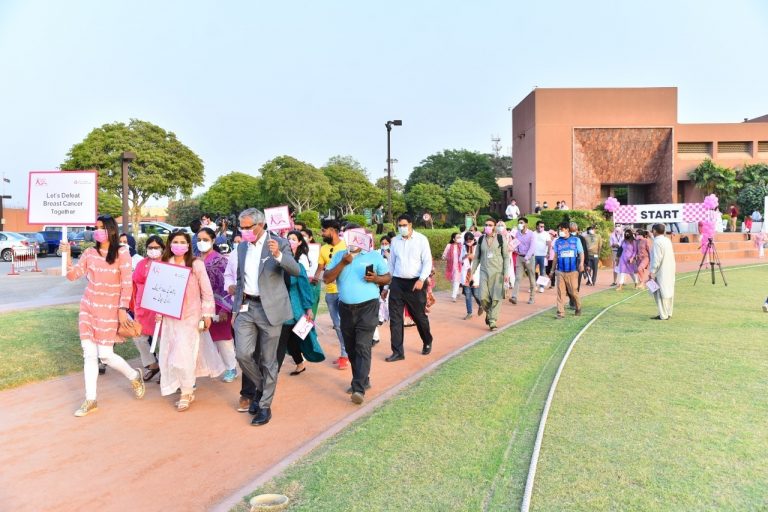 Asma Nabeel – the "warrior", as I knew her
While nearly one in nine Pakistani women remains at a high risk of developing the cancer, the topic is still stigmatized in our part of the world. Acknowledging the same, Consultant Breast Surgeon AKUH P, Dr. Sana Zeeshan shared the importance of early diagnosis in treating the disease. "We dedicate an entire month to spread awareness about breast cancer and mitigate the taboo surrounding the subject."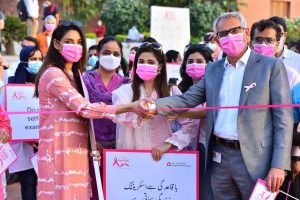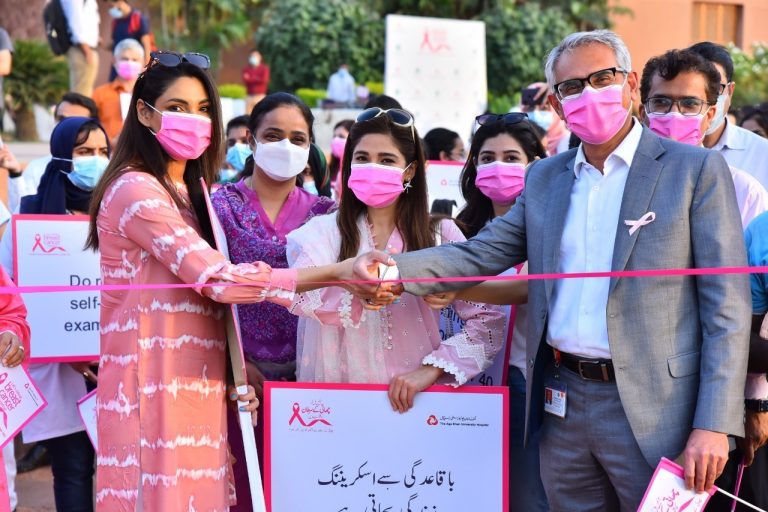 In addition to encouraging women who are 40 years of age and above to get screening mammograms done every year, AKUH also encourages men to urge their mothers, sisters, wives, and daughters to detect cancer cases early and save lives.