KARACHI: Disgraced singer R Kelly, who is known for his award-winning song 'I Believe I Can Fly' has been found guilty for using his celebrity status as a means to run a scheme to sexually exploit women and children.
View this post on Instagram
Eleven accusers, nine women and two men, took the stand to testify against Kelly, whose name is Robert Sylvester Kelly, and describe the sexual violence and humiliation they had to endure at his hands. The survivors testified to being drugged, imprisoned, raped and threatened from going public with their accusations. The legal documents detailed how Kelly would mentally torment his victims. He would not allow them to use the bathroom without his permission, controlled what they wore and forced them to call him "Daddy."
I was sexually abused in my own house and my family does not know
View this post on Instagram
The news of R Kelly being a sexual predator isn't something new. Allegations against him for having inappropriate conduct with minors have gone as far back as the news that he had married R&B singer Aaliyah when she was just 15. However, the news hardly made a dent on the public perception of Kelly and his concert tickets kept selling and artists kept recording his songs. All of this happened despite the fact that in 2002 he was arrested for making a video of himself sexually abusing a 14 year old and urinating on her.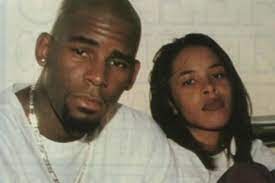 He chose his victims from his concert audiences or were promised help with their music careers if they joined him. R Kelly was found guilty of all nine counts that were levied on him and and his sentencing is due on May 4th. He will most probably spend the rest of his life in prison