KARACHI: With cinemas reopening, there has been a wave of excitement in the movie industry. Amongst the movies that fans are eager to watch on the big screen, Dum Mastam is high on the list and for good reason too, specially given the cast of the movie. Director Mohammed Ehteshamuddin recently took to Instagram to introduce the team behind the project and fans are in for a treat!
View this post on Instagram
Mohammed Ehteshamuddin shared his excitement on his Instagram stories writing, "Super excited and extremely happy to present the first look poster of mg second feature film Dum Mastam." The director went on to thank the "Team Dum Mastam who have been associated with this film from day one till date. You guys are the best!" He expressed his gratitude and wrote, "I super appreciate each one of you and without you this project would not have been possible."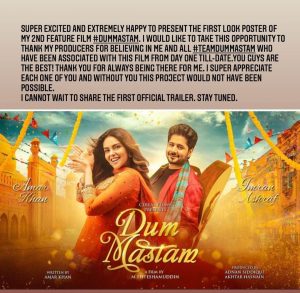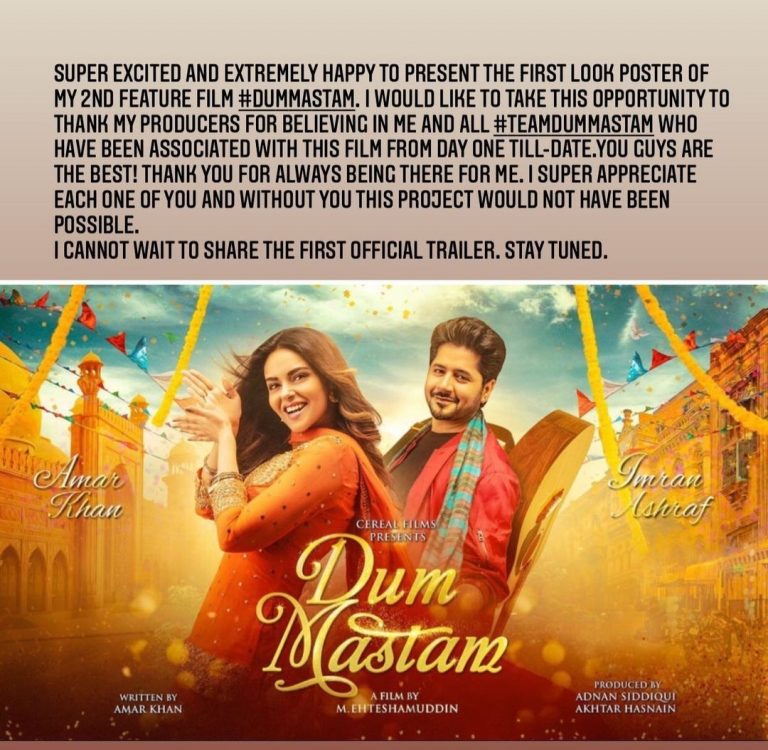 Fans were already well aware of the fact that the two lead actors of the movie would be Amar Khan and Imran Ashraf. The two had given a sneak of their on screen chemistry at the HUM Style Awards. Fans were also aware of the fact that Amar Khan was also writing the script for the romantic comedy. It also came as no new news that Adnan Siddiqui was producing the movie. The actor had been sharing updates on social media.
View this post on Instagram

But what we didn't know was that the movie has an exciting lineup of cameos joining the Dum Mastam cast. From Wajahat Rauf to vocal powerhouse Rahat Fateh Ali Khan to social media personalities Arsalan Naseer and Taimoor Salahuddin, are all set to make guest appearances in the movie. Cutacut's very own Senior Sub-editor Buraq Shabbir will also be making a cameo in the movie!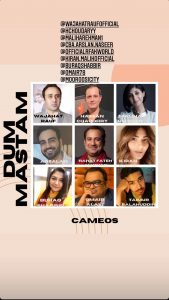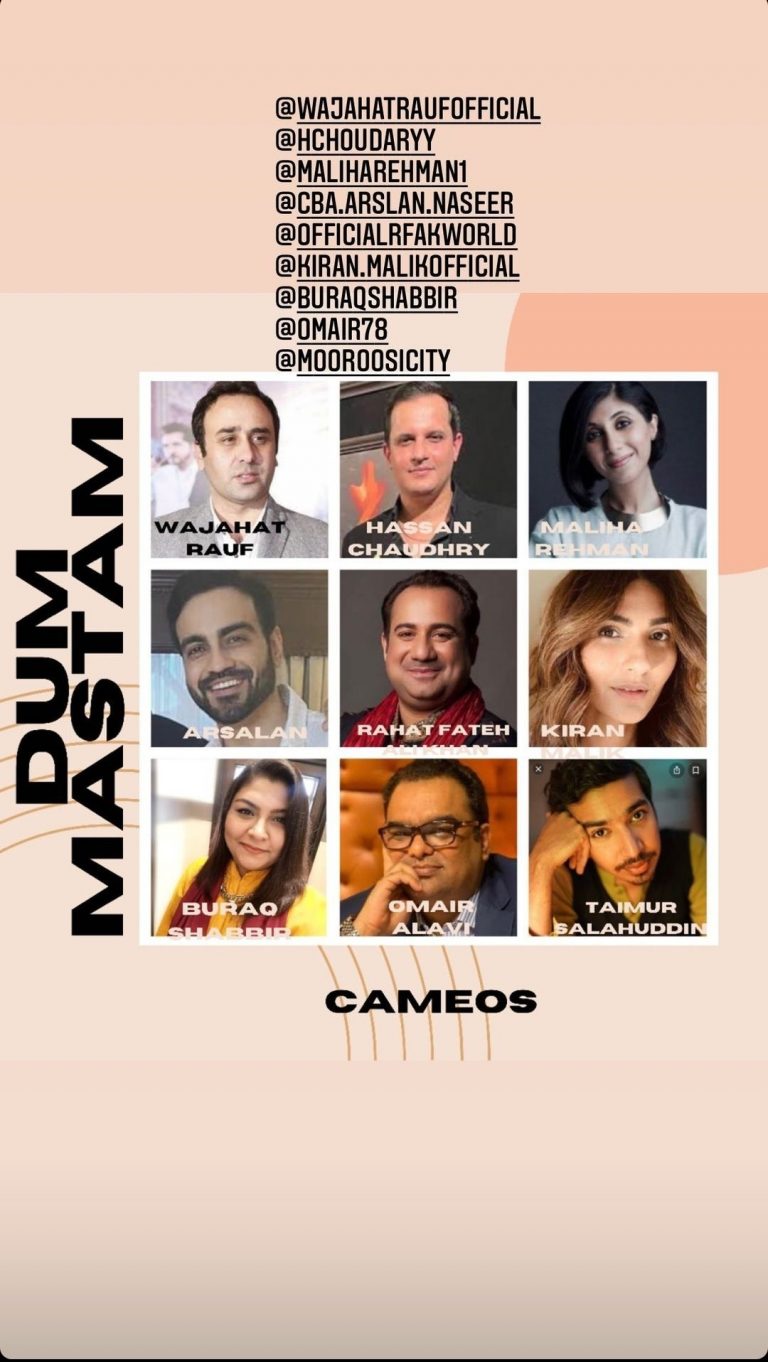 The lineup of musicians working on the movie soundtrack is incredibly promising with the likes of Shiraz Uppal, Azaan Sami Khan and Bilal Saeed working together.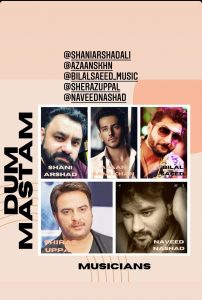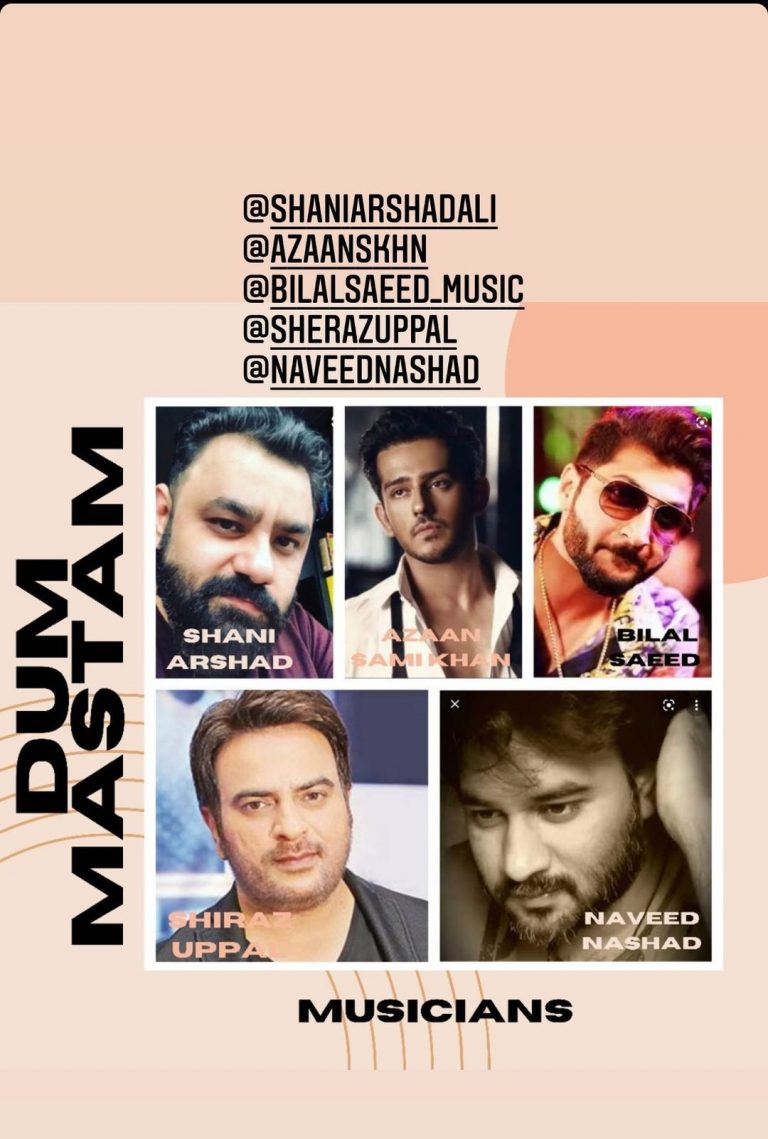 Choreographing the dance numbers for the movie is Nigah Jee who has worked with some of the biggest names in the industry including Mahira Khan.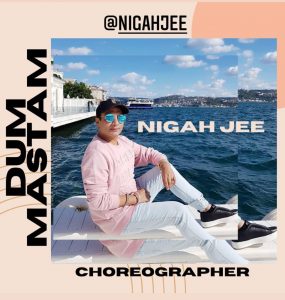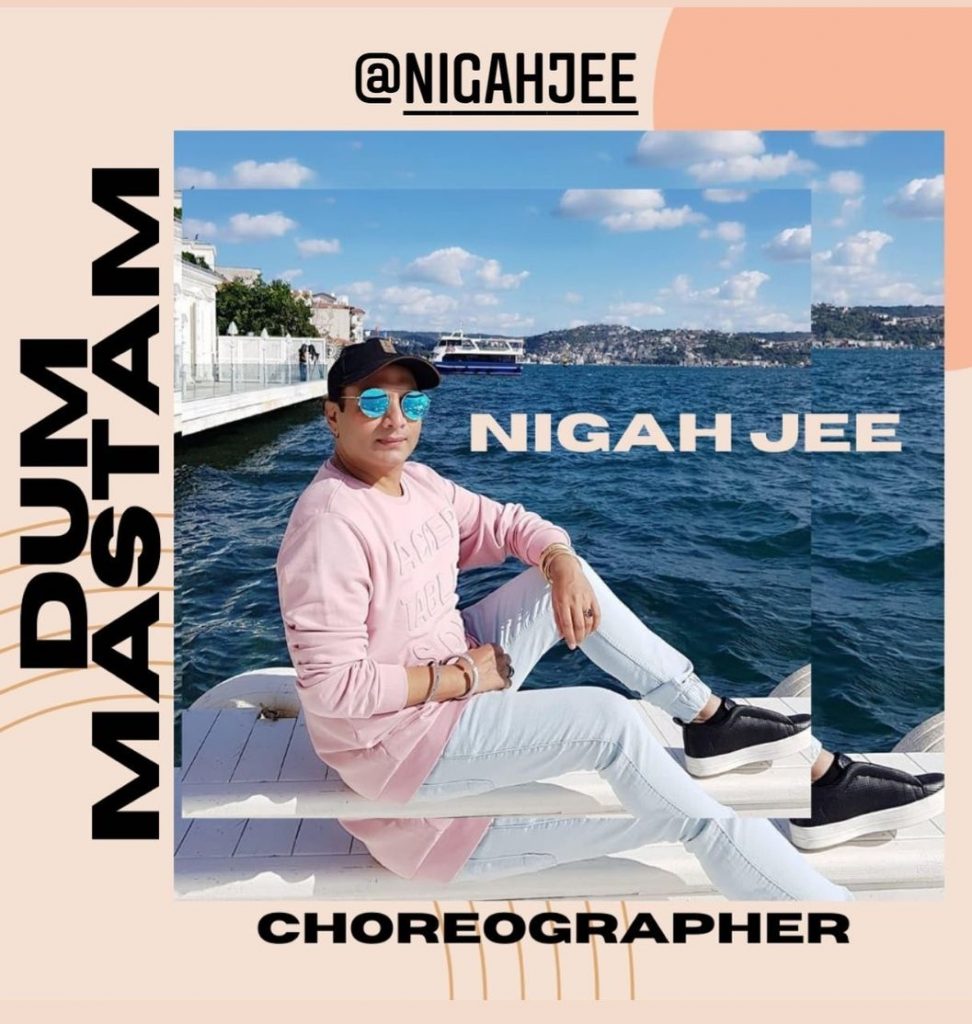 With all of the big names of the industry all in one place, the movie looks incredibly promising!