KARACHI: The one thing that comes to mind when someone says "road trip" is bonding. There is ample time to talk, reminisce and address. The newest release on Digestive Showtime, titled Road Trip, uses a similar scenario to put together two people in dire need of some bonding time. The short film stars Feroze Khan in a key role.
Ayyan (Feroze Khan) has trust issues with people and has a hard time befriending people because of it. His reasons are also his poor communication skills as he spent most of his time away from his immediate family after his mother passed away when he was only 10. The film looks at Ayyan coming to terms with his brother Hamza having what he could not have: the ability to make friends, and childhood at home and not away.
Hamza (played by Ahmed Majeed Agloria) is someone who lives in the moment and does not complicate his happiness. Ayyan on the other hand is never where he physically is and his mind is always wandering off to his work, his childhood, and his mother. He is also full of resentment over his lost childhood. Initially, it seems as though he projects that resentment at Hamza – something we have all done with our younger siblings because it was easier to let out our anger at them instead of addressing the issue head-on and facing the music.
The music compliments the cinematography beautifully. Some of the best shots of the film have been shot in natural light. Golden hours add to the charm of the film, as well as the narrative. A scene where Feroze Khan stands opposite the setting sun is cinematically very appealing. It also depicts how his character has turned his back to the light shining his way.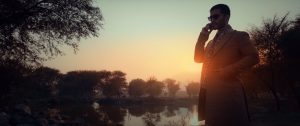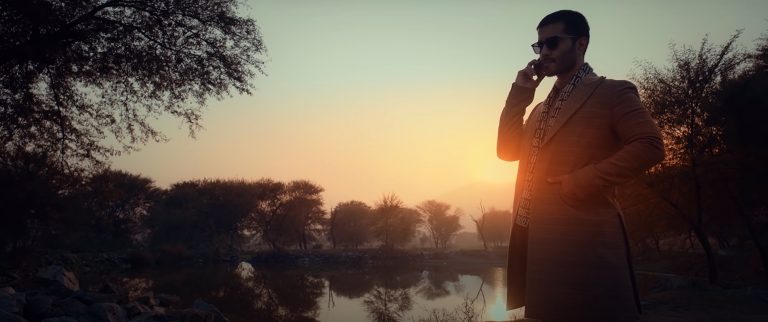 While Hamza's character is a heartwarming one, the acting sometimes seems forced. The immaturity in some places fails to turn into purity and seems unnatural. Another part that fails to achieve what it is meant to, is the sound department for the film. The audio seems out of sync and sometimes too crisp for the setting of the scene. It lacks ambient sounds and that in turn breaks the audience's indulgence with the film resulting in cognitive dissonance in several places. Scripting-wise, the story goes smoothly, without major hiccups. However, the dialogues make it seem like the entire world is reminding Ayyan about the importance of family. How true to life is that? We do not have any other stranger coming to us and telling us we should hold our family important.
Particularly not a millennial. Towards the end, Waliya Najib's character Nisha turns out to be Ayyan's wife. While the twist is predictable for most desi films and drama, the story could do without making this happen. They parted ways without exchanging any contact, did they not? Unless they crossed paths once more sometime later. However, Nisha simply coming into Ayyan's life to tell him "family is important" nullifies her character and makes her rather passive. It would be nicer to see their paths naturally converge when they first come together, instead of Nisha being somehow pushed into Ayyan's path.
Road Trip on Digestive Showtime is an audio treat for the audiences, along with its cinematic appeal and magical lighting. The song 'Faaslay' by Abbas Ali Khan beautifully illustrates the situation between the two brothers headed to a faraway destination.
Digestive Showtime, through all of its recent short films, runs on a single theme: Disconnect To Connect. All of its films have done justice to this very idea, including Road Trip. It is only after we decide to disconnect from what is keeping us apart, that we truly connect with what can bring home hope, love, and togetherness.