KARACHI: The media industry can be a tough place to fit in especially when it comes to meeting the beauty standards that have been set. Celebrities are often torn down for being human. However, that fear did not deter actress Alizeh Shah from going on social media to put her "biggest insecurity on display." The Ehd-e-Wafa star documented her struggles with acne on her Instagram story where she talked about how she believed that "clear skin should be the goal." However, it seems that she is finally comfortable in her own skin as she wrote "living a happy life with acne is possible."
Shah also took this opportunity to talk about how the "current state  of your skin does not measure your worth or your beauty. She encouraged her fans to "embrace the glorious mess that you are" and to be confident because, "there is nothing more attractive than confidence."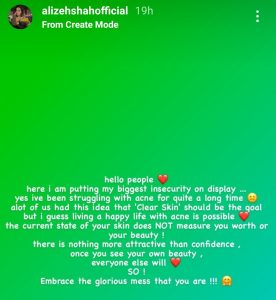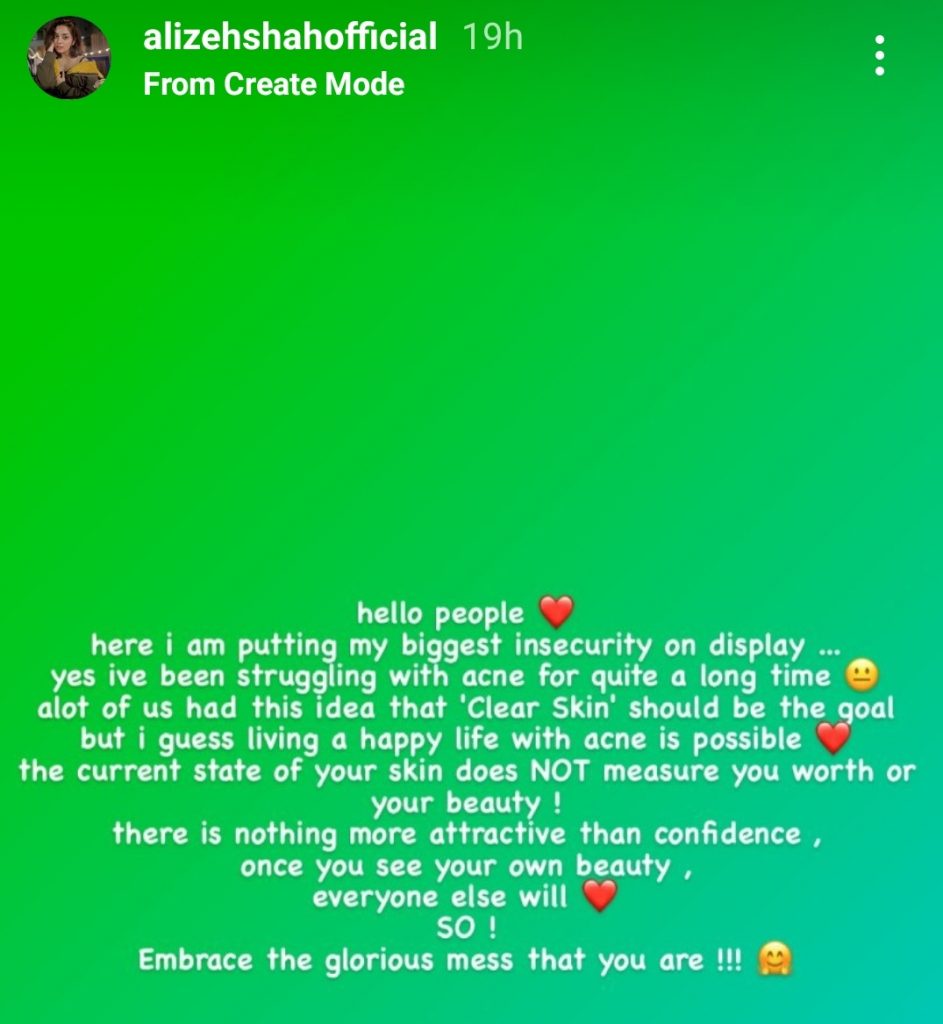 She then went on to share pictures of herself proudly bearing the acne marks on her face which resonated her message, "once you see your own beauty, everyone else will."
Alizeh Shah hasn't been the only actress to speak up about embracing their skin as it is. Syra Yousuf also took to Instagram to show her unfiltered and untouched up pictures after she was trolled for having bad skin.
View this post on Instagram
Moreover, Hania Aamir has also spoken out about her struggles with her skin in the past and how she spent "night and days of crying" because of her acne. Mehwish Hayat and Nadia Hussain have also shared their unfiltered pictures in the past to encourage people to embrace their real selves.
View this post on Instagram