KARACHI: 25th December marks the birth anniversary of Muhammad Ali Jinnah. As Pakistan remembers its founder on what would have been his 144th birthday, let us look back at some of his signature looks which made him stand out. Quaid-e-Azam was known for his sense of style and the clothes he wore were a huge part of his personality. From his famous Jinnah cap to his suits, Quaid was particular about what he wore and the grace with which he carried it remains unmatched.
His suits
Jinnah spent a part of his life in England and perhaps that was where his grace and etiquettes were learned from. However, Jinnah had his own sense of style and clothing which remained unique to him. He wore a lot of suits but they were not just any suits. As Stanley Wolpert in his biography, Jinnah of Pakistan, writes, "(he) came to own over 200 suits, which he wore with heavily starched shirts with detachable collars, and as a barrister took pride in never wearing the same silk tie twice." His outfits were also specially tailored by Savile Row while the colours chosen were often grey, white, or neutrals. Jinnah completed his formal looks with pocket squares and gurgabi shoes while his tall and lean physique complemented his confidence.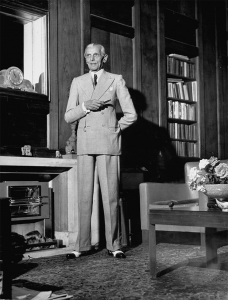 His sherwani
During the 1930s, Jinnah began to wear clothes which were better suited for his religious identity. As Pakistan came into being, he could be seen wearing shalwar kameez and sherwani more often than a suit. Through the transition in his style, Quaid-e-Azam managed to make a social and political statement. He was not going to hide where he came from but he was going to work towards a new identity for his people. Quaid-e-Azam was often seen wearing a classic black sherwani with a chooridar or classic white shalwar. It was also considered to be the official dress worn by the founder of Pakistan, and an outfit that he chose for many public appearances.
Jinnah cap
What completed Jinnah's Eastern look was his famous karakuli cap which later came to be known as the Jinnah cap in Pakistan. The cap is traditionally made up of the fur of the Karakul breed of sheep, found in the desert areas of Central Asia. The first time that the Quaid wore the triangular cap was when it was gifted to him by Nawab Mohammad Ismail Khan at the 25th Annual Conference of the All India Muslim League. It was the day when Indian Muslims hailed Jinnah as their leader. Since then, he wore the cap on all public occasions.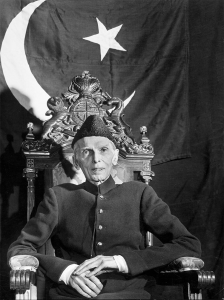 Monocle glasses
Another accessory which remained a part of Jinnah's style regardless of his clothes was his monocle lens. The circular lens is worn on one eye and is supported by a wire ring. The monocle was yet another accessory which was considered to be only worn by the British but Quaid-e-Azam proved yet again that he was going to wear what he wanted to and perhaps even carry it off better than any Englishman could.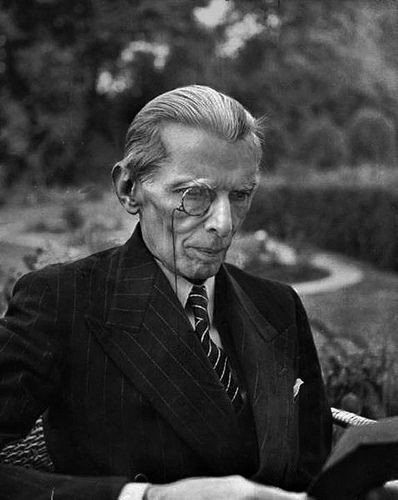 Jinnah was most definitely one of the best dressed men of his time. Together with his double breasted jackets or overcoats, his A-Craven cigarettes and his collection of Havana cigars, Quaid-e-Azam had both, the money and the style to always look classy.