KARACHI: Karachi is a troubled city. While some continue to praise the resilience of the city, only Karachiites know the horror of having their city flooded and lives and homes lost. Recently, Bloomberg quoted a 2019 study which ranked Karachi number one amongst 100 countries with the world's worst transport system. For those who use public transport on a regular basis, this must not come as a surprise. Karachi is overflowing, with people, cars, and smoke, yet the local transport system is in terrible condition.
"(Public transport) serves about 42% of Karachi's commuters, relying on decades-old, overcrowded buses that use the roof as a second deck for passengers at times. Roads are filled with potholes, not all traffic signals are automated, and it's common to see drivers running red lights," wrote Bloomberg. "The dysfunction came into focus in August when record rainfall flooded many parts of the city for more than a week. About 64 people died while 10,000 had to be rescued. The flooding left many people trapped and without electricity that was suspended. A few days later, mobile phone service and cash machines stopped working too."
Amna Ilyas and Yasir Hussain, too, expressed their disappointment over the deteriorating condition of public transport in Karachi.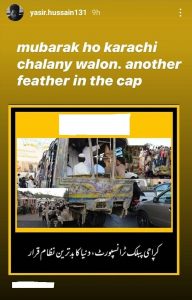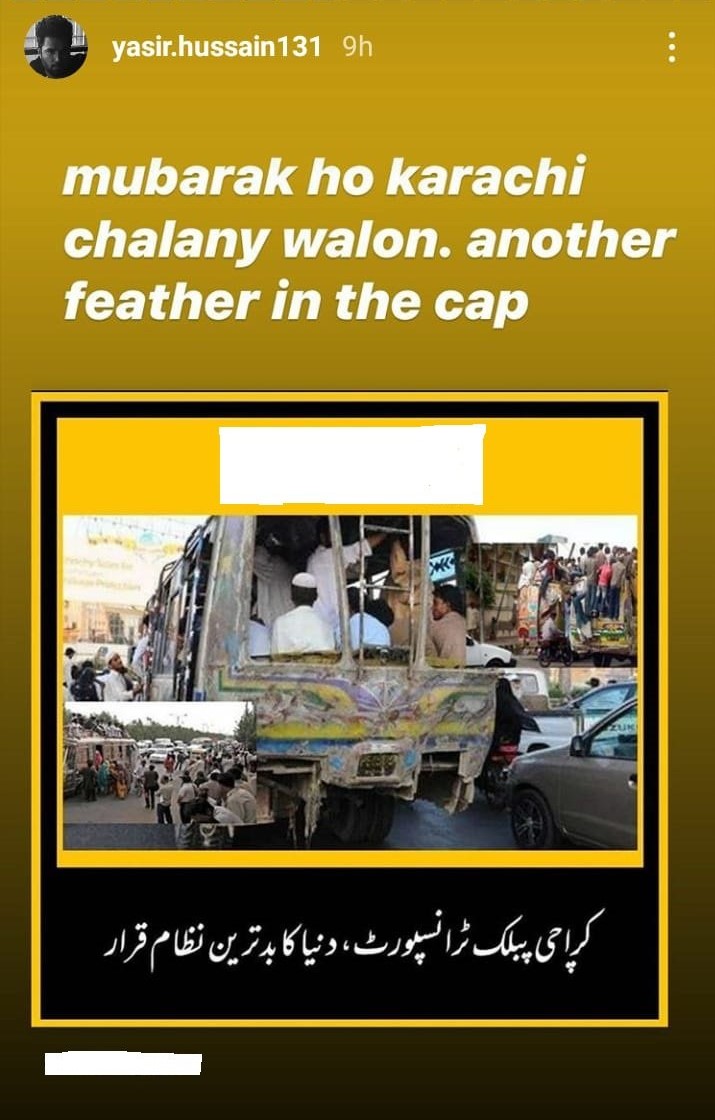 Sharing a picture of a public bus in ruins on his Instagram story, Hussain mocked the local authorities for their (lack of) contribution towards Karachi. "Mubarak ho Karachi chalany walon, another feather in the cap," he wrote.
Ilyas also used the same platform to express her grief over the state of affairs.