KARACHI: The ongoing Karachi Theatre Festival 2020 certainly comes across as a breath of fresh air post the Covid-19 outbreak. Starting from October 1, it is showcasing plays at Arts Council twice in a day, every day. Prior to the stage plays, audiences also get to experience street theatre outside the auditorium. The festival, in addition, also features panel discussions over the weekend. Last weekend, we got a chance to watch one of the performances, titled Bedroom Conversations. It featured Kaif Ghaznavi and Ali Junejo in lead roles, the only two actors in the play. Both of them took on several roles during the conversations but one could not keep their eyes off Kaif.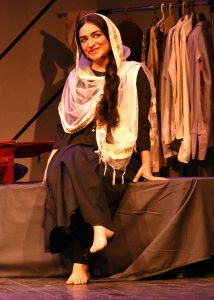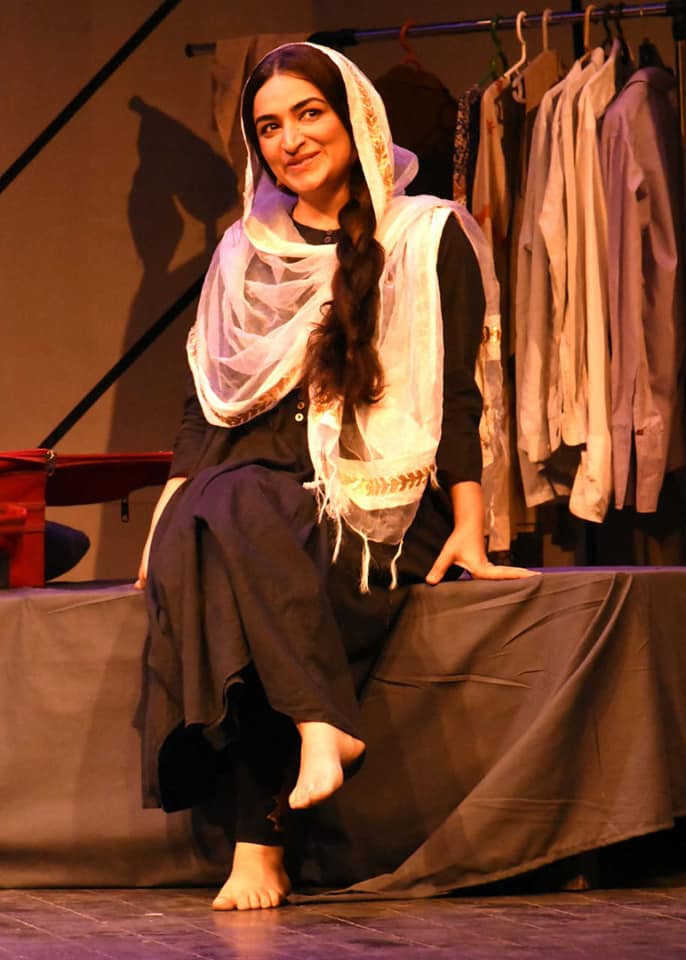 With a realistic and crisp script by Bee Gul, the play was directed by industry veteran Khalid Ahmed. As the title suggests, Bedroom Conversations reflected the various conversations between a couple. In less than an hour, the play featured over half a dozen couples with varied relationship dynamics. Their age bracket ranged from young to middle-aged to older couple that the two actors portrayed effortlessly.
However, Kaif delivered an impeccable performance. As a university pass-out unwilling to compromise on her career, a sensitive young woman trying to forget her past, a woman arguing with her husband over financial issues, a woman who ends up with a rich, old man. A woman who is non-existent for her husband, a woman who wants to break free and an old woman who remembers the little things in life.
In addition to amazing performances and the closer-to-reality approach, the narrative digs deeper. It highlights the kind of issues that confront married couples, particularly in present times. A man unable to take his wife's success, a man expecting his wife to bring more money. A woman who is after material things, a woman who does not want to follow the norms. Besides, couples who are unable to lead a peaceful life because of their battles with themselves. Because death does them apart, so on and so forth.