KARACHI: The coronavirus pandemic has forced us to endure an unprecedented time of social distancing, working from home, avoiding close contact, and all the mental repercussions it comes with. Society as we know it has come to a pause, and many of us feel disconnected and not empowered enough to take action or make a difference.
This is where art comes in. Even better, art for aid. 
Prints for Pandemic Relief: Pakistan (PfPRP) is an independent print sale fundraiser mobilising art for aid and has collected the works of over 60 Pakistani visual artists to be sold as prints.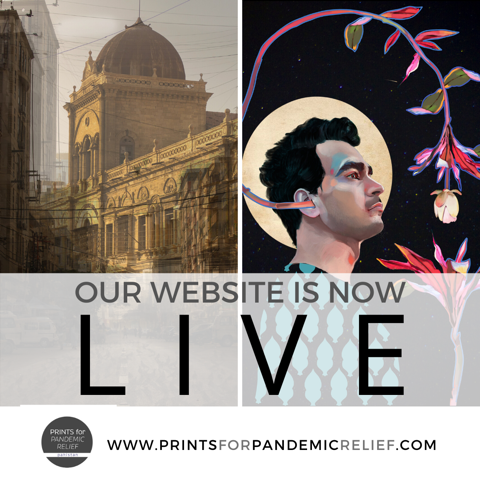 "All proceeds will go to six selected relief partners: a diverse mix of grassroots activists and organizations providing Covid-19 relief to various vulnerable communities and geographies in Pakistan," according to a statement by the PfPRP team. Over Rs1.5 million has been collected in sales in just the first four days.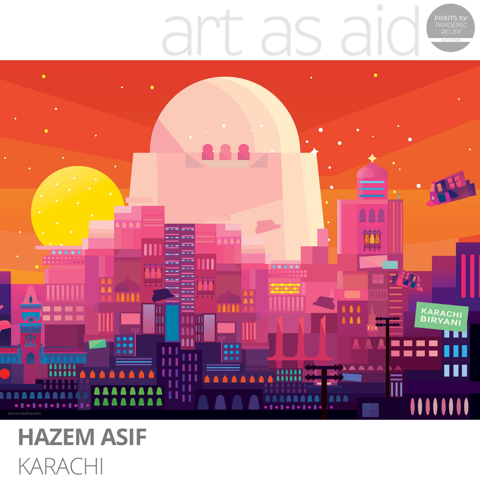 The fundraiser is organised by Zuneera Shah, a gender & development consultant at CGAP and an independent relief worker for Covid-1, Seyhr Qayum, PfPRP curator and a multidisciplinary artist currently pursuing an MFA in New York, and Naeha Rashid, a digital government research fellow at Harvard.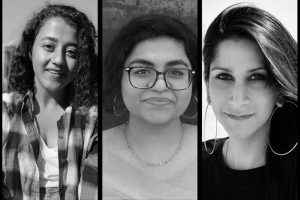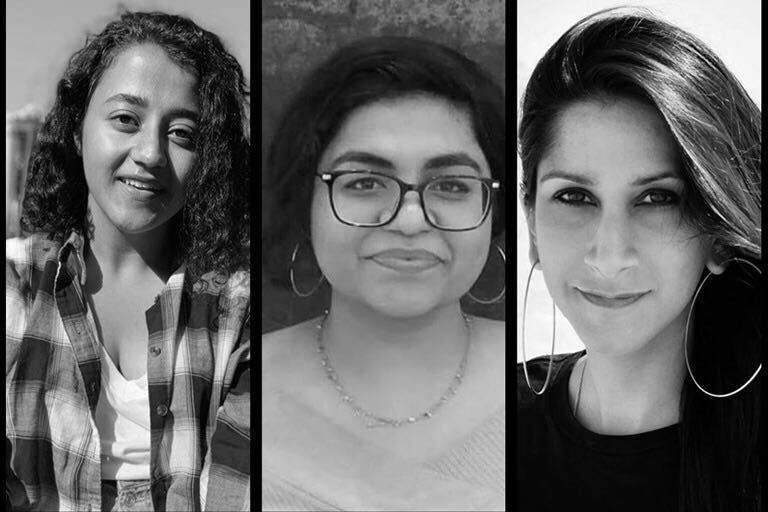 A statement on their website says, " In these difficult times where normalcy is obstructed and uncertainty reigns our days, art is what sustains us. Whether that is a calming melody or a comforting novel, we all find ourselves turning to art in search of solace when we are met with the magnanimity of hardship. We want to take this healing quality of art a step further and help sustain those most vulnerable around us in this unprecedented social moment"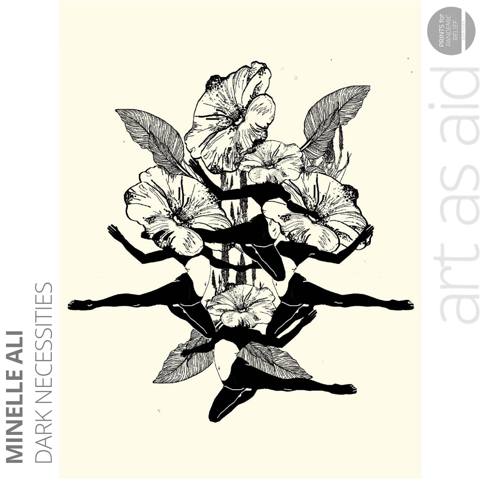 According to the organisers, all proceeds will be used to help communities in need such as the Pakhiwas/gypsy and Christian community, katchi abadi communities, and all those people in Sindh, Punjab, Balochistan, KPK, Gilgit-Balistan. 
Speaking to Cutacut, Shah said, "It was really important for us to make sure that the money was going to grassroots efforts that knew their target communities and were embedded in them. Our second priority was to make sure that the money was going to a diverse number of communities and regions and we're really happy with the mix we got."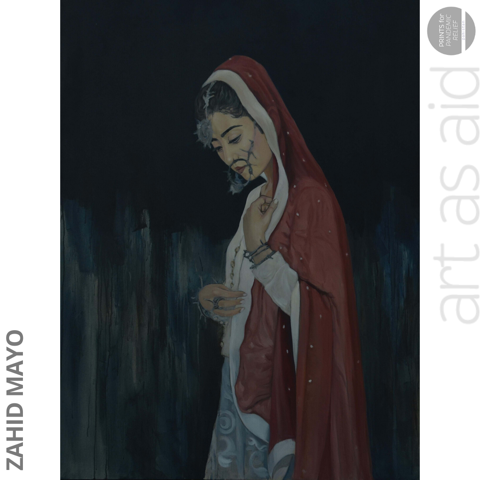 She added that the funds will be split among six relief partners who will provide food relief through ration distribution and protective gear to health workers.
Shah carefully explained what each relief partner has been working on, to ensure that money will reach those affected by the pandemic:
"Karachi Bachao Tehreek is helping with rent relief to prevent daily wage laborers from evictions and Corona Solidarity Campaign is assisting Katchi Abadi residents around Islamabad/Rawalpindi. Both are also providing PPE to places such as Gadap and Kathore in Sindh as well as Gilgit-Baltistan. Aroon Arthur works closely with the Christian community to identify and aid members of the community in need while Mirwais Kakar wants to look after the disproportionately affected people of his district in Ziarat, Balochistan. Humanity First Pakistan is an organisation with a well-established network across Pakistan and want to raise funds through us especially for Tharparkar. Slumabad has a unique portfolio and are sheltering the Pakhiwas people—gypsy and nomad communities—from food insecurity in this difficult time of income loss as many of them are daily wage laborers."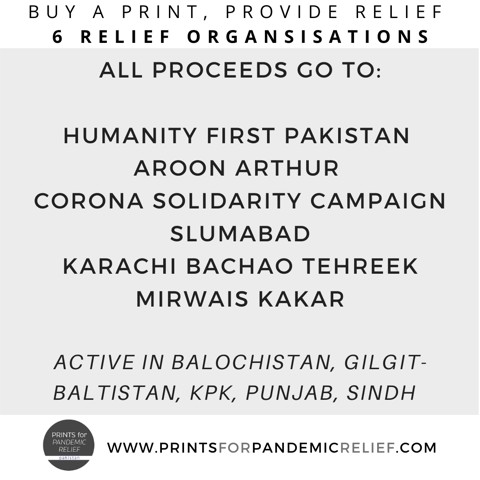 The fundraiser is open for three weeks from May 1 to May 22. Shipping is available in the UK, US, Canada, UAE, and Pakistan. 
For more information, visit: www.printsforpandemicrelief.com.
You can also follow them on instagram: @printsforpandemicrelief and Twitter: @prints4pandemic