KARACHI: Students of The City School have recently done the school proud with their O/A Level scores, making it one of the best ever results obtained by the school network in the past 40 years, according to a press release.
The school believes that their students as well as teaching staff have proven themselves to be impressively bright and hardworking.
The City School is one of the leading private school networks of Pakistan with over 166 schools in 52 cities with over 130,000 students across Pakistan.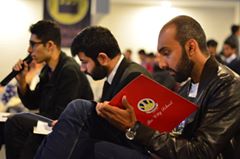 The City School curriculum follows the UK National Curriculum and provides professional guidance to students ranging from Nursery up to their O/A Level examinations.  According to the school, this year, around 26,546 students appeared for their O/A Level exams from the northern, central and southern regions of the school.
According to the press release, students at The City School are groomed from their early years of learning via focus on communication, motor and social developmental skills. A values-based education is given to the students in which they receive training in inculcating peace, respect, love, tolerance, honesty, humility, cooperation, happiness and responsibility in themselves, among other values. This values-based education ensures that students grow up to become well-rounded individuals, so that they not only excel in their studies, but they also become good human beings.
The O and A Level programmes at The City School offer a wide range of opportunities for the students.
Firstly, The City School offers a number of subjects to its students, so they can study the courses that are well-suited to them. Along with the eight compulsory subjects, there are also other diverse subjects that are being offered to O' Level students like English Literature, Sociology, Additional Mathematics, Art & Design and Environmental Management.
In addition, The City School states that it's network houses very comfortable campuses, which are conducive to learning. The classrooms are spacious, there are state-of-the-art Science and ICT Labs, Recreational areas, Cafeteria, Sports Grounds, well-resourced libraries, Gymnasium, Conference rooms and auditorium for the holding of concerts and plays.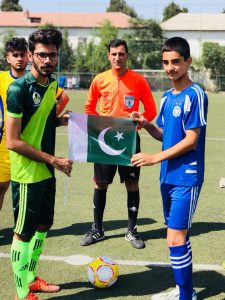 Alumni of The City School:
Some notable alumni of the City School include Sarmad Amer (Editorial Director, MangoBaaz), Talaal Burny (Co-founder Travly), Ali Ahsan (Co-founder MangoBaaz), Mughees Tahir (Programme Manager, PlanX), Mustafa Rizvi (Project Manager, Techverx) and Hijab Hassan (Creative Manager, Bramerz) to name a few, among other diverse roles that thousands of graduates practice today.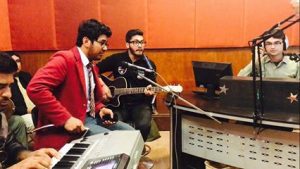 Many of these alumni have given advice and valuable career guidance to the current students by attending The City School events and reunions. They also offer mentor-ship to current students, through one-on-one sessions, group sessions and as guest speakers at different events.