KARACHI: Megan Rapinoe, co-captain of the American women's football team who is currently playing (and thriving) in the Fifa World Cup, has made US President Donald Trump, well, upset.
Rapinoe  scored both goals against Spain on Monday after which football magazine Eight by Eight replugged an interview in which Rapinoe said: "I'm not going to the f***ing White House." "We're not going to be invited," she added.
This didn't sit well with Trump, who in a tirade of tweets said, "Megan should WIN first before she TALKS! Finish the job!". He also tagged the wrong Megan Rapinoe.
On Friday, Rapinoe said she stands by her comments about not visiting the White House and encouraged her team-mates to follow her lead.
"I stand by the comments that I made about not wanting to go to the White House with exception of the expletive," she said, according to the BBC. "My mom would be very upset about that."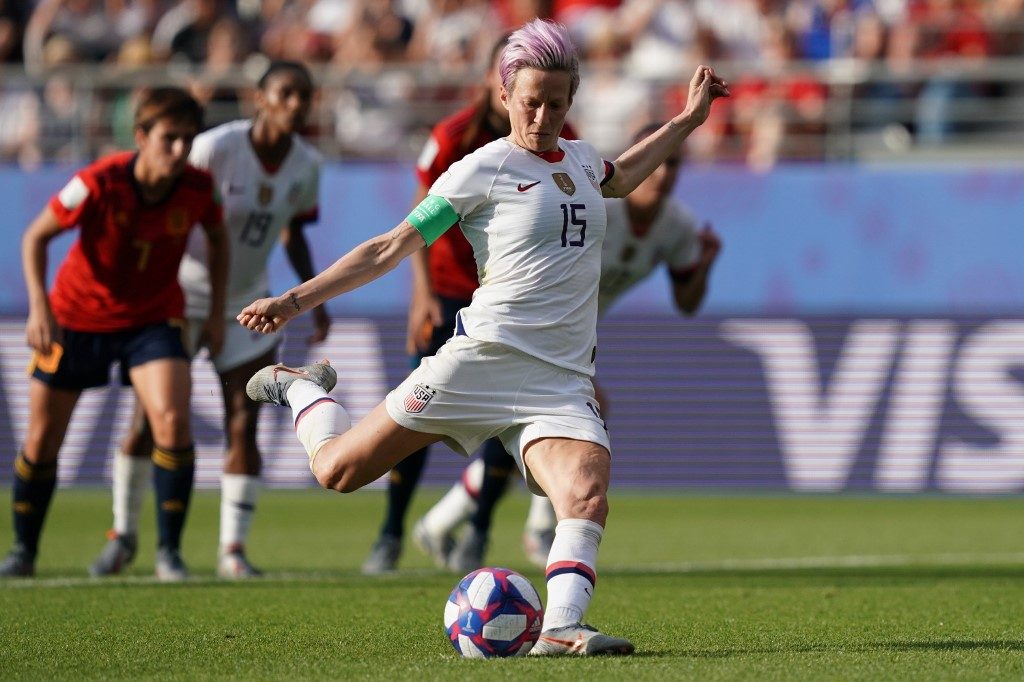 Rapinoe , who is openly gay, is outspoken about social justice issues and refers to herself as a "walking protest"
In the past she has knelt during the national anthem in solidarity with former NFL quarterback Colin Kaepernick.