KARACHI: Tensions have been running high between India and Pakistan in the past week, following a suicide attack in Pulwama, Indian Kashmir, in which 40 Indian paramilitary men were killed. A lot of hate-infused content has been circulating on both electronic and social media. Hashtags like #GayHind and #HomoPak are making rounds for days, while Indian media pundits, Bollywood stars and even their more progressive thinkers are calling for a ban on Pakistan.
Amidst this negativity emerged a video that can move anyone to tears irrespective of which part of the world they belong to. Published by Brut India, the video shows a young woman bidding farewell to her husband, Major Vibhuti Shankar Dhoundiyal, who along with three others had died fighting in the Pulwama attack.
Read: Indian media reports country is taking back its tomatoes and this is how Pakistanis are dealing with it
The video shows a heartbroken Nikita Kaul standing by her husband's body, paying her respects and mouthing the words, "I love You." The two were married less than a year ago, according to Brut India.
Condolences poured in from Indians and Pakistanis alike, united in grief.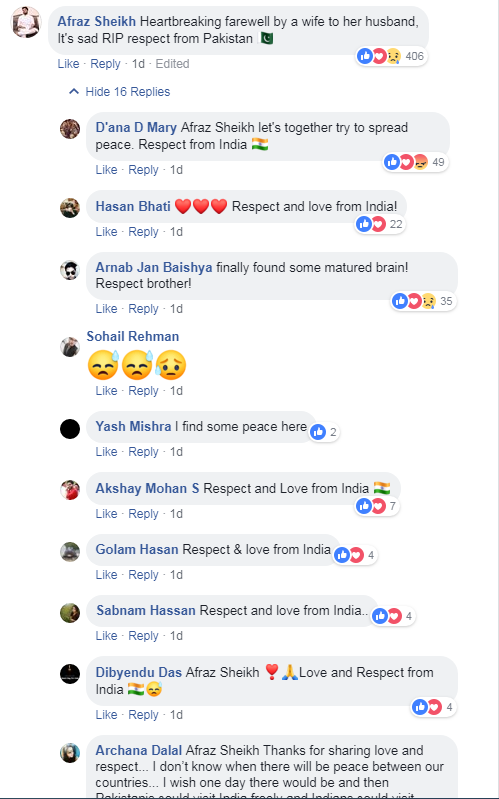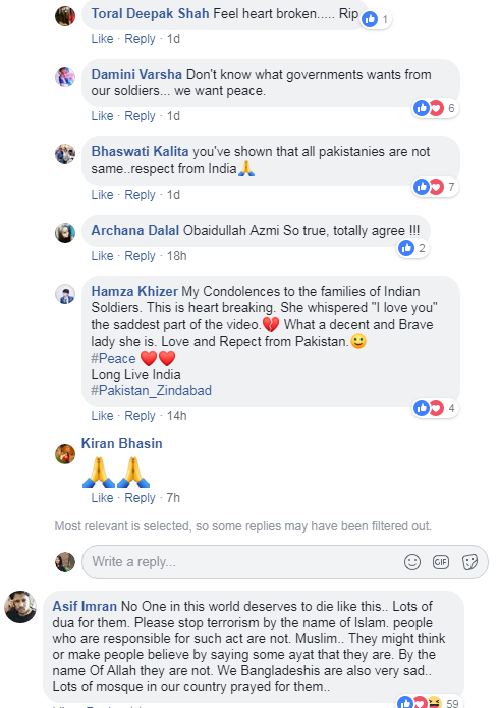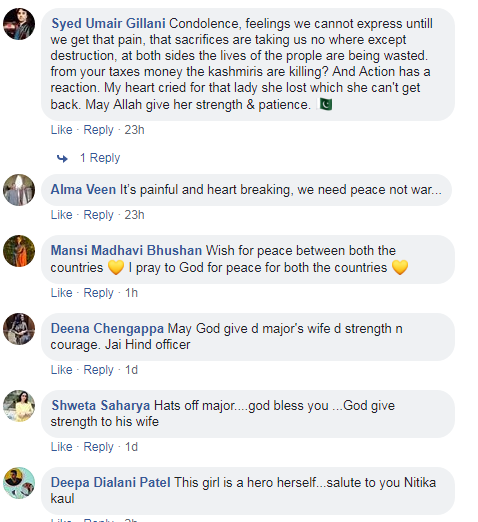 Similar to this is the #AntiHateChallenge on Twitter. A freelance journalist in Pakistan, Sehyr Mirza, posted a picture of herself on Facebook holding a poster condemning the Pulwama attack, while urging others to unite against the hatred.
Several others joined her in countering the tension and abuse that is running online. These little examples really restore our faith in humanity.