A woman from South India has once again defied all odds to become the first female to climb a male-only mountain. Dhanya Sanal trekked the 6128 feet high Agasthyakoodam in the southern Kerala state, following the Indian High Court's ruling lifted the local custom that prohibits women from scaling the peak, reported CNN. Local people of Kani – a Hindu tribal community that inhibits the land surrounding the mountain – opposed the idea of women climbing the peak for traditional customary reasons even though a specific law to deny them from trekking was never in place.
Read:Women in Thailand are defying age-long ban that prohibits them from becoming monks
Over a 100 women have registered themselves with trekking licenses after the court's decision, with some already on their way to the peak. However, Sanal – who is also a spokesperson for India's Defense Ministry – was the only woman to trek the path with a group of 100 people. The 38-year-old said that the two-day hike was extremely tough and demanded extra physical fitness.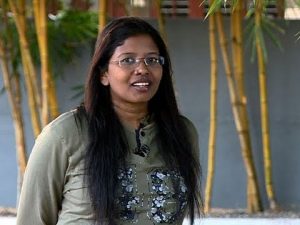 UNESCO listed Agasthyakoodam as the second highest peak in Kerala, which is known for its biodiversity. Principal Secretary of Kerala Forests and Wildlife Department Dr V Venu said that the Kani tribe are traditional healers and have a long history of collecting herbs to make medicine. He added, "They considered the rock phase of the peak as sacred and they used to go to obtain some very rare herbs."
Read:5 million Indian women stage peaceful protest against Hindu temple's ban on women
Venu explained that the job was taken up by the men of the community which is why it became normal for women to not climb the peak past the base camp. Since the mountain is named after the Hindus' sage Agasthya, the Kanis consider it sacred. And while the peak of the mountain is not a place of worship, a statue of the sage was placed at the spot over 20 years ago.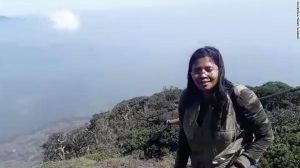 Court documents revealed that the members of the community opposed the idea of women climbing the peak as it would affect "customs and traditions of the Kani tribe". The Forestry Department, therefore, did not allow women to climb the mountain out of respect for the people living there.
Sanal's climb comes after two women entered the Sabarimala Temple – as they were earlier banned from visiting the vicinity – resulting in state-wide protests.